 The US Men's National Team fell to Guatemala by two goals to nil in Guatemala City on Friday night. Their chance at redemption, though, is coming tomorrow as the two face off once more in Columbus, Ohio. This is a must-win scenario for the United States, because if they suffer another defeat to the hands of the Guatemalans, they could soon find themselves out of the World Cup.
Qualification form
Last week, the Central American nation took the lead in the opening minutes of the match. Rafael Morales scored seven minutes into the contest before Carlos Ruiz doubled their lead in the 15th minute.
While the Yanks do have a poor record in this part of the region under Jürgen Klinsmann, there should have been no reason why the US lost. They have better players in each position along the starting XI and needed to come away with the three points. But instead, Guatemala showed more heart and desire throughout the 90 minutes and caused a major upset in their group play.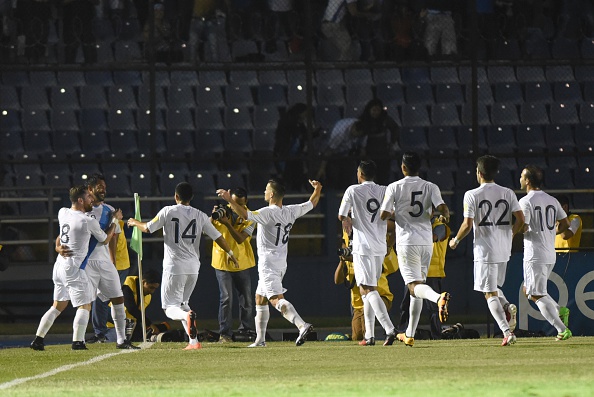 Before that though, the United States had done a fairly decent job in qualification. They handled St. Vincent and The Grenadines at home with ease and followed that up with a goalless draw against Trinidad and Tobago.
Guatemala, on the other hand, have done even better in this process of qualifying. While they won and drew their opening two matches, the three points last time out are huge. The last victory pushed them ahead of the United States and in prime position of qualification of pushing them into the next round.
Match-up to watch: USA Defense vs. Carlos Ruiz
Up until recently, it was unclear if Carlos Ruiz was going to travel to the U.S. because of a legal dispute. However, according to this report from FOX Sports, Ruiz will be with the squad. This will be a big boost for Guatemala as they know that he can cause a bit of havoc going up against the US backline.
However, it is most likely that Klinsmann will switch up the look of the back for tomorrow night. This will be good for the United States as the new-look defensive unit will be more focused. They will also need to be hyper-aware of where he is inside the final third at all times. If they aren't, then Ruiz will burn the US again.
Prediction
The loss last week will have certainly hurt the US players knowing that six points would have guaranteed a spot in the next phase of World Cup Qualification - 'the Hex.' With the home supporters behind them, and revenge on their mind, there is no reason why the United States will not come away with anything other than a victory.