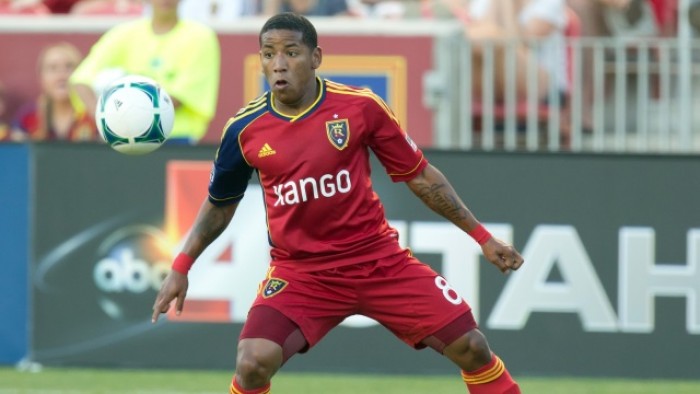 Joao Plata of Real Salt Lake was voted the Etihad Airways MLS Player of the Month for March. He received 38.57 percent of the vote to take home the first Player of the Month award for the 2016 MLS season.
Joao Plata Has Been Unstoppable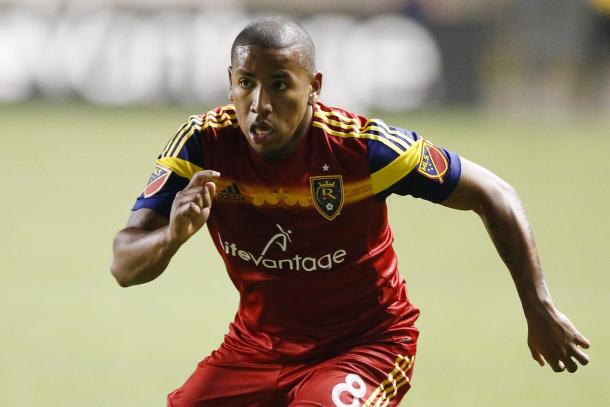 Salt Lake has scored six goals so far this season in three games. Plata has three of them to go along with two assists. He scored a brace in Salt Lake's season opening 2-2 draw with Orlando City. He then notched his two assists the following week against the Seattle Sounders in their 2-1 win on March 12th. He then added another goal on March 19th against the Portland Timbers in their 2-2 draw.
Voting Not Really Close
Plata won by a comfortable margin. He beat out second place finisher Andre Blake of the Philadelphia Union by 15.72 percent. Blake finished with 22.82 percent of the vote. Third place went to Montreal Impact attacker Ignacio Piatti (18.35 percent), Mauro Diaz of FC Dallas finished fourth with 10.34 percent and fifth place went to Houston Dynamo's Will Bruin (9.94).
Plata Looking to Continue Good Start
The 2014 MLS season was a great one for Plata. He appeared in 26 games, starting 24. He scored 13 goals and assisted on six others. He was hoping to continue that form in 2015, but he was sideline most of the year when he fractured his fifth metatarsal of the first day of the team's preseason camp. He was able to play in 19 games, 17 starts, but he only scored four goals and assisted on four others. Three games into this season and he is one goal away from equally the mark from all of last season.
Plata, 24, is in his sixth MLS season and his fourth with Real Salt Lake. He joined Real Salt Lake on January 30, 2013 after being traded from Toronto FC.
Real Salt Lake is back in action this coming Saturday when they travel to Children's Mercy Park to take on Sporting KC. Kickoff is scheduled for 8:30pm EST.