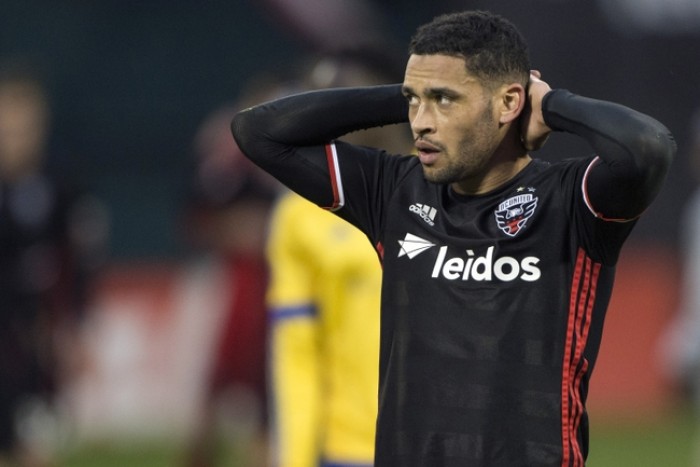 D.C. United will be heading to Northern California on Saturday to face the San Jose Earthquakes at Avaya Stadium.
Long History Between the Two Clubs
This matchup between United and San Jose has been around since Major League Soccer (MLS) began in 1996. In fact, the league's first match was between these two sides on April sixth, 1996. The then named the San Jose Clash began the MLS era with a 1-0 victory at Spartan Stadium. National Soccer Hall of Famer Eric Wynalda scored the winning goal in the 86th minute.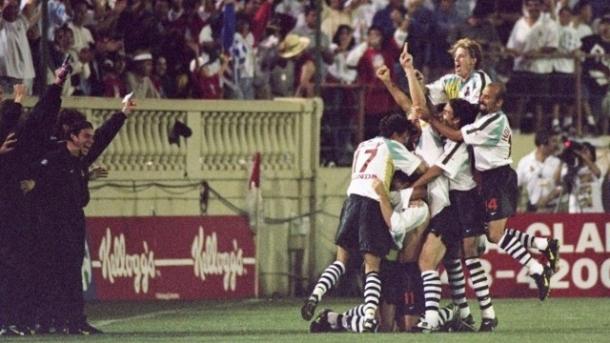 Since that match, the Quakes have gone on to have a slight advantage in the series. There have been a total of 36 meetings between the two sides. The Earthquakes have won 17 of those matches. San Jose's record against the Black and Red is 17-6-13 (W-D-L). United have struggled to earn three points in Northern California as well. In 18 matches played in San Jose, D.C. has only won four of them, their record at the home of the Quakes is 4-6-8.
D.C.'s First Match at The Avaya Stadium
However, the Black and Red will be playing at the Avaya Stadium for the first time. The new stadium of the Quakes officially opened its gates on March 22nd, 2015. San Jose defeated the Chicago Fire 2-1 on that Sunday.
Since then, San Jose has played 16 matches at the Avaya Stadium. They have only lost only two games in that process and have kept nine shutouts. Their overall record at their new home is 9-5-3 and they have a positive seven goal differential in the MLS regular season.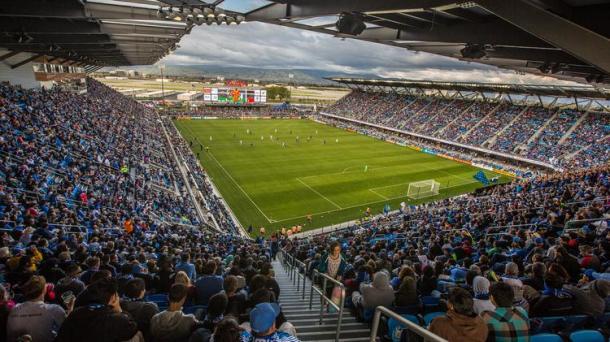 San Jose has a slight advantage over Eastern Conference teams in their new home during the MLS campaign. Their overall record against the East at home is 2-1-1 with a positive two goal differential. D.C. will be looking to extend the Quakes struggle against clubs from the other conference.
The Black and Red have enjoyed some success in their last five matches at Northern California. United's record in their last five road trips to San Jose has been: 2-2-1. The most recent match on the road ended in a 2-1 victory for D.C. at Buck Shaw Stadium on July 11th, 2014.
This Season Has Been Tough On United
However, D.C. is a club that is struggling at the moment. Their 2016 season is entering its fourth match and United is still searching for their first victory. They are currently in 9th place with 0-2-2 record and a negative six goal differential. To make things worse, they are down to their third sting goalkeeper now.
Before the season began U.S. international Bill Hamid tore his meniscus and required surgery to recover. It was still January and D.C. was finding out that their star keeper was going to be out of action for at least four to six months. Then on March 17th, their backup goalie Andrew Dykstra had a microdiscectomy surgery to repair his herniated disk. Dykstra will be out of action for at least 10-12 weeks.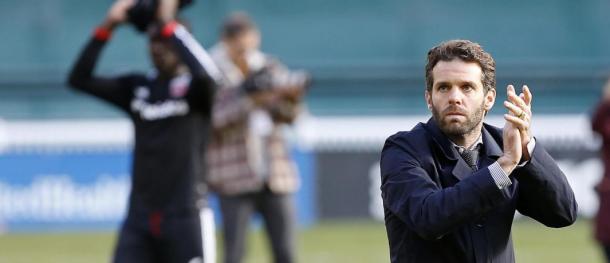 Third string goalkeeper Travis Worra has started in between the posts for the Black and Red in their last two games. He has allowed four goals in that short period. Three of those goals came against FC Dallas on March 26th at RFK Stadium. Now D.C.'s head coach Ben Olsen will need to consider whether to start Worra against the Quakes. Or give United States Under-23 keeper Charlie Horton a chance on Saturday at the Avaya Stadium.
San Jose Has to Be Aggressive
Regardless, of who starts the match in goal for D.C., San Jose must exploit the situation and bombard the goalkeeper. Chris Wondolowski, Quincy Amarikwa, Simon Dawkins and Alberto Quintero have to fire at will. Whenever a chance opens up for them they cannot hesitate and allow either of the keepers or the defense to gain confidence. The more shots they take on the shaky D.C. defense, the sooner the breakdown will occur on Saturday.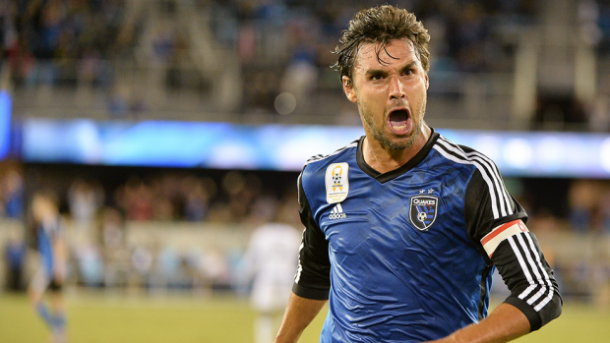 The Earthquakes cannot afford to let three points slip away, since they are currently in the middle of the pack in the Western Conference. San Jose is in fifth place with six points. A victory for them might push them to as high second or third depending on other results. The worst that can happen is they keep pace with the clubs ahead of them.
However, if they fail to win this game then they can drop to as low as ninth. Or even 10th if the Seattle Sounderd pick up their first victory of the season by a few goals.
With the West being so competitive, failing to secure what should be an easy three points at home can come back to bite the Quakes as the season progresses. That is why they must be aggressive against United and also make sure to not turn over the ball and allow their speedsters to burn them in the counter.
United Cannot Sit Back for A Draw
The Black and Red are in trouble and need to start picking up points fast or else they will not be able to recover from this poor start. A victory can potentially place D.C. as high as third place. Once again that depends on other results going their way. If they suffer another defeat, then the gap between them in the six playoffs teams from the East will begin to grow and D.C. post-season dreams might be over very quickly.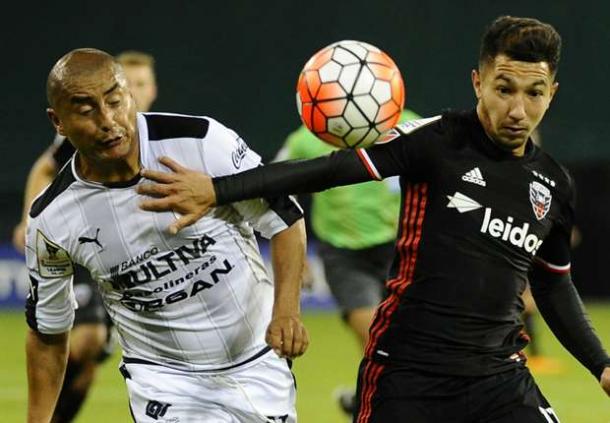 Olsen and company know that they will not be dictating the tempo. They will have to rely on counters to squeeze any points out of this game. Players like Patrick Nyarko, Lamar Neagle, Luciano Acosta, Chris Rolfe and Fabián Espindola will need to put pressure the second they recover the ball. Every shot they are able to create must be accurate and test San Jose's and U.S. international goalkeeper David Bingham.
The dream scenario for the Black and Red will be to score first and early. That will open up the Quakes defense and give United's speedsters more space to maneuver and potentially add a second or third goal in the process.
Prediction: San Jose 3, D.C. United 0