 Orlando City SC was without their star plater, Kaka, for the first three games of the season. In those three games, they were able to start off with a respectable 1-0-2 (W-L-T) record. Kaka saw his first action of the 2016 MLS season and for his efforts in the game against the Portland Timbers, he was named MLS Player of the Week for week five.
Kaka Back in Brilliant Form
Kaka missed the first three games of the season due to injury, but when he returned to the field, you wouldn't have thought he missed time. He was credited with two assists and a goal to lead the Lions to a 4-1 win over the defending MLS Cup Champions.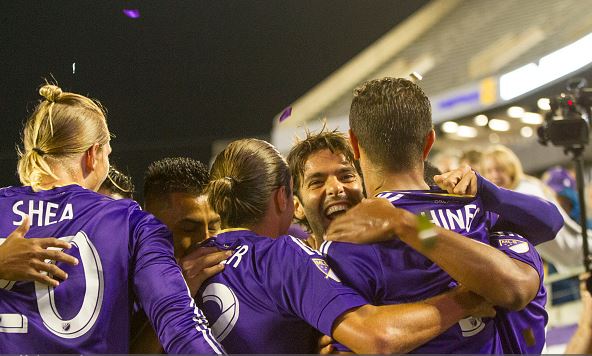 Kaka first assist came in the 13th minute. He curled a free kick into the penalty area that defender Seb Hines was able to head home to give Orlando an early 1-0 lead. 19 minutes later, he assisted on Brek Shea's first goal of the season. In the 32nd minute, he connected with Shea on a give-and-go and Shea was able to slam home a volley to give them a comfortable 2-0 lead before halftime.
Kaka's Goal in Second Half Puts Champs Away
It didn't take long for Orlando to put the game out of reach in the second half. In the 48th minute, Kaka recovered a loose ball at the top of the penalty area and was able to slot it past Adam Kwarasey to give Orlando a commanding 3-0 lead over Portland.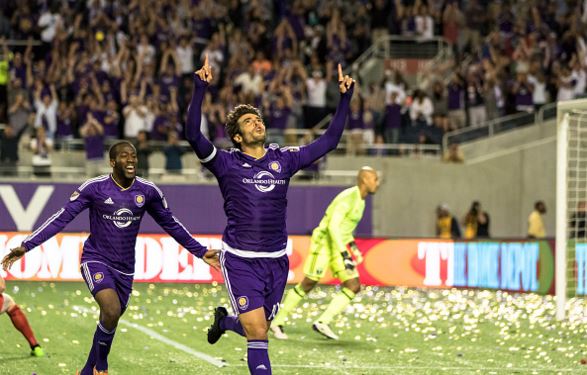 Kaka joins Mike Magee (Week one), Andrew Wenger (Week two), Felipe (Week 3) and Michael Barrios (Week four) as players that have been voted MLS Player of the Week so far in 2016.
Orlando currently sits at the top of the Eastern Conference standings with a record of 2-0-2 and will take on the Philadelphia Union this coming Friday. Kickoff is scheduled for 7:00pm EST tome and can be seen on UniMas.
The MLS Player of the Week is selected each week of the regular season by a panel of journalists from the North American Soccer Reporters (NASR). The group consists of members of print, television, radio and media.