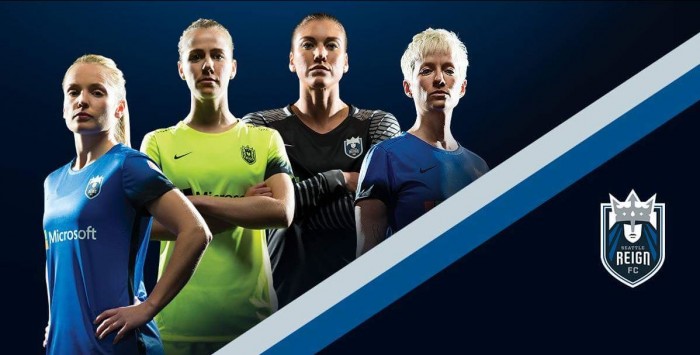 On Thursday night at the Hard Rock Cafe in Seattle, the Seattle Reign unveiled their new sponsor and kits for the upcoming 2016 NWSL season. The Reign revealed that Microsoft will be the clubs primary kit sponsor for the foreseeable future.
Microsoft Steps Up to the Plate
The best thing about Microsoft being the sponsor for Seattle is that they will now have a very recognizable name on the front of their kits as well as being able to use all of Microsoft's hardware and software. This will also help the team in training as they can use Surface Pro 4 devices as well as other features that Microsoft has available in the market.
Head Coach and General Manager Laura Harvey is excited with all the new technology that Seattle will have at their disposal.
"I am a firm believer that player data can be utilized to improve player and team performance and to better manage the fitness of our players. Microsoft's sports science and analytics platform provides our club with a powerful, easy-to-use way to develop actionable insights from the data we collect. I am excited about the impact this information can have on our club, and I am looking forward to working with Microsoft to provide a footballer's perspective on how to optimize and evolve the platform."
Tim Mallalieu, a partner group manager at Microsoft has this to say; "We are excited to work with an organization like the Reign that shares in the vision for how technology can impact the game. We will focus on using the Microsoft Cloud to deliver added value, advanced analytics and actionable insights from team and player data that the Reign will be able to use to prevent injury while maximizing athlete readiness and team performance."
First Look at New Kits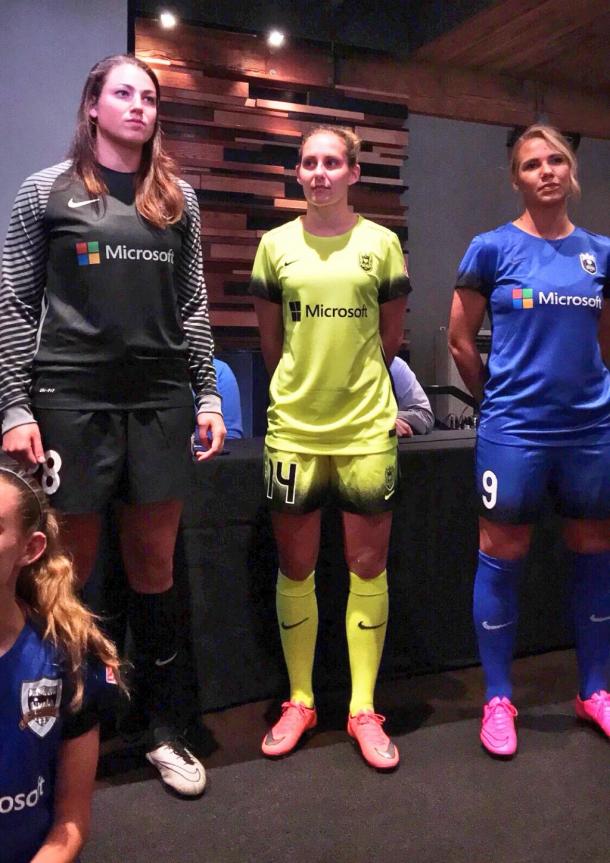 Fans will be able to get their first look at the Reign's new kits this Saturday, April 9th, as they will take on the University of Washington in their annual Community Shield Match. The match is free, but a ticket is required to gain access into the event. The club has announced that they have already sold out for the preseason game.
The Reign will kick of the 2016 NWSL season on Sunday, April, 17th, against Sky Blue FC. Kickoff is schedule for 4:00pm PST and the game will be played at Memorial Stadium in downtown Seattle.