 American international Bobby Wood became the highest scoring American in Germany's top two flights on Friday, April 8 with a brace in a 4-0 win over SC Paderborn.
Dominating SC Paderborn
The Union Berlin striker was a threat for much of the entire game against fellow 2. Bundesliga side SC Paderborn.
It took just seven minutes for Wood to open the scoring. Wood's first goal came via a Paderborn passing error, which he picked up in midfield and then attacked the Paderborn defenders with pace. Upon cutting inside, Wood slipped past three defenders with ease and slotted the ball past the goalkeeper to put Berlin up 1-0.
Wood then went on to score a second just six minutes later. Berlin picked up a loose ball following a Paderborn corner and lobbed it forward towards the halfway line and Wood. Wood caught the defenders snoozing and managed to sneak behind them and comfortably brought down the ball and went one on one with goalkeeper Daniel Heuer Fernandes as the defenders were breathing down his neck. Wood shrugged off the challenges and put the ball past Fernandes for the brace.
Dominating the 2. Bundesliga
The two goals against Paderborn were Wood's 15th and 16th goals respectively, which make Wood the second top goal scorer in the 2. Bundesliga behind only VFL Bochum's Simon Terodde and SC Freiburg's Nils Petersen. Both players have 18 goals.
The 23-year-old, in just his first season with Berlin, surpassed the previous tally, which was set by Conor Casey, who scored 14 with Karlsruher SC in the 2003-04 season, according to espnfc.com.
Wood's tally is impressive, but what may truly be more impressive is how effective Wood has been in obtaining his tally. His 16 goals come after just 26 appearances in the league, which makes his goal-to-game ratio .62 goals per game.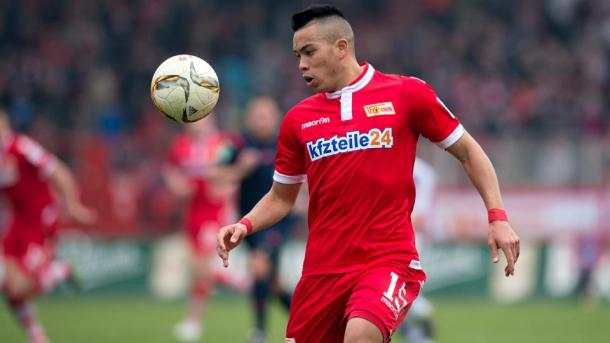 Wood is also proving to be an amazing clinical finisher. According to espnfc.com, Wood has taken 58 shots in his 26 league appearances and 21 have been credited as shots on target, which means roughly 36 percent of his shots are on target. Of those 21 shots on target, 16 of them are goals, which is close to perfection with regards to finishing as 76 percent of his shots on target end up in the back of the net and 28 percent of his shots end up being goals.
Wood has not just scored goals for Berlin, but he has also done great job of using his pace to open up spaces for teammates to exploit. His runs confuse defenders and he is an extremely elusive player with and without the ball. Wood has kick started a bright career with Berlin.
The Future of Bobby Wood
The future for Wood appears to be extremely bright. Wood has great pace, decent skill and knowledge of where to be on the field positionally. He burst onto the international scene last year after scoring the late winners against the Netherlands and Germany and has yet to disappoint since.
However, Jurgen Klinsmann has made it perfectly clear that Wood must make a move to the top flight to progress his career, which is completely understandable and reasonable to say. Wood is scoring a great amount of goals in league play; however, it is not against the highest level of competition.
In an interview that was posted on espnfc.com, Klinsmann said that Wood must target a move to the Bundesliga.
"The first league has to be his goal," U.S. boss Klinsmann told Hamburger Morgenpost about his attacker's future. "He's not a national team player by mistake. Bobby is young and has great plans. I can very well imagine he can have his breakthrough. We'd support that very much."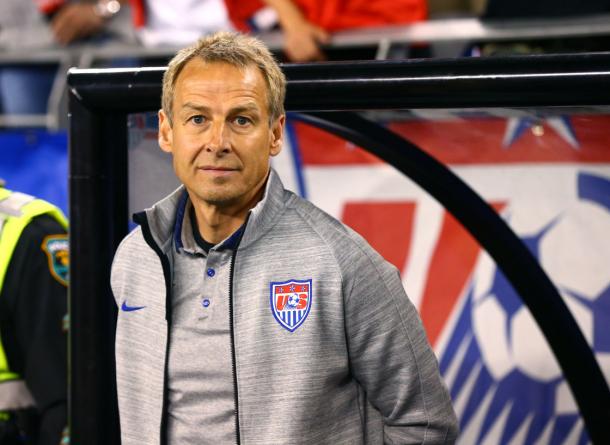 Klinsmann has made it clear to many American internationals that playing in Europe and playing at the highest level is highly encouraged if they are to impress, and according to foxsports.com, Wood could make a move of that kind.
Bundesliga side Hamburger SV has been rumored to have already met with HSV sporting director Peter Knäbel and the move could become a huge step in the young striker's career.
For now, Wood will continue to show coaches, fans and fellow players his attacking prowess in the lower tier of German soccer.