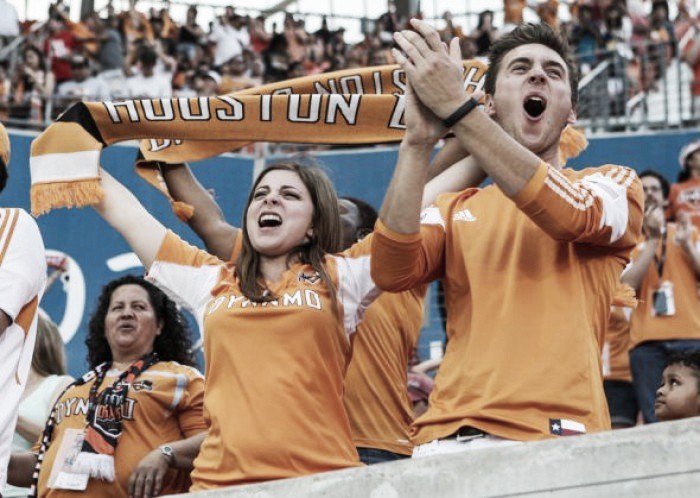 The Los Angeles Galaxy will be traveling to Texas on Friday to take on the Houston Dynamo at the BBVA Compass Stadium.
A Frustrating 2016 For LA Galaxy
These two clubs are entering this match not on the best of form. The Galaxy has not won a game since they defeated their rivals, the San Jose Earthquakes 3-1 on Saturday, March 19th at the StubHub Center. Since that match, LA has been able to earn two draws against Western Conferences foes, the Vancouver Whitecaps and the Portland Timbers.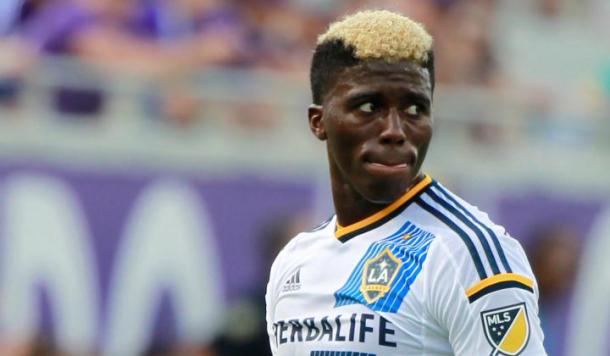 Plus the Galaxy have a laundry list of injuries. The six players on LA's out of action list are: Dan Kennedy (Partial groin tear), Robbie Keane (Knee surgery), Steven Gerrard (Calf injury), Jeff Larentowicz (Groin injury), Leonardo (Leg injury) and Robbie Rogers (Hip contusion). They will also be without World Cup veteran Nigel de Jong for this match and possibly for more games.
Los Angeles as of late has struggled to create goal scoring opportunity since Keane has been out of the lineup. The offense has created 28 shots in the last two games but only eight of them have been on target. Before Keane's injury LA scored seven goals in three matches, since then LA has only been able to score once.
The Galaxy is in need of a good result and some goals. LA's head coach and general manager Bruce Arena will need Sebastian Lletget, U.S. international Gyasi Zardes, playmaker Giovani Dos Santos and Mike Magee to step up in Houston. Arena will also be hoping that Dos Santos will start returning to the form that he showed the Galaxy in August last season.
Steven Gerrard might make his return
However, in the midst of all this negativity there might be some good news for the five-time MLS Cup Champions. Gerrard can potentially make his return to the 18 man roster in time for the game. The three time World Cup veteran has been sidelined with a calf injury since the match against the Quakes.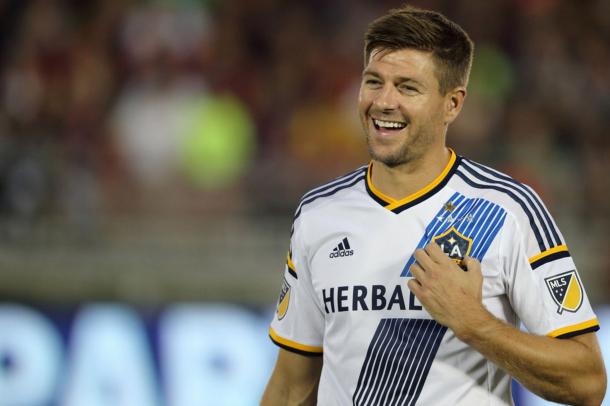 According to the LA Galaxy Insider Adam Serrano, the former English international midfielder has returned to full training and will most likely be available for the game against the Dynamo. However, it is a safe bet that Gerrard will only participate in this match as a sub if he plays at all.
2016 has been rough for Houston
The Dynamo has not won since their 5-0 beat down against FC Dallas on Saturday, March 12th. In the next three games Houston has only picked up one point while also conceding six goals in the process.
Their struggles have not been due to injuries, since the Dynamo only has two players in the injury list. Midfielder Collen Warner is out with a bi-lateral hamstring strain. Then the defender Abdoulie Mansally is out with concussion symptoms.
Instead, Houston's lack of victories has occurred due to poor finishing. The Dynamo's offense has been creating chances. In fact in the last three matches they have created 49 shots. Even with the Dynamo being able to place 19 of those chances on target Houston has struggled to secure three points.
Houston's last explosion of offense came in a 4-3 defeat to the New York Red Bulls at Red Bull Arena on Saturday, March 19th. After that match they have only scored one goal in two matches.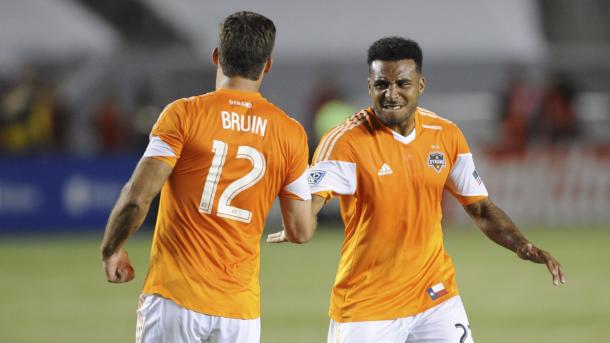 Jamaican international Giles Barnes, Will Bruin, Cristián Maidana, Alex, Boniek Garcia, Andrew Wenger and even Ricardo Clark will need to capitalize on their opportunities more. Especially against a Galaxy defense that has only recorded one clean sheet thus far.
The lone shutout came against a 10-men Vancouver team at BC Place. Also since LA will be without De Jong, it is crucial that Houston's midfield win the battle of possession and force the Galaxy's attackers to drop back and defend.
Three points are a must for the Dynamo
The Dynamo must take the initiative in this match to prevent a gap to start growing between them and the rest of the clubs in the West. Houston is currently in eighth with five points in five matches. However, the good news for the Dynamo is that this match is at home and the Galaxy struggle to get results in Houston.
History on Houston's side
The two clubs have clashed 21 times before. The Dynamo has a slight advantage in the series with a (W-D-L) 9-5-7 record. At home Houston's advantage over Los Angeles is one sided. The Texas club has won six of the 11 matches played in Texas. Their overall record against the Southern California club in Houston is: 6-2-3 and they hold a positive seven goal differential.
The last time the Galaxy defeated the Dynamo on the road was on April 10th, 2010. Los Angeles was able to leave Robertson Stadium with a 2-0 victory. However, in the next four games in Texas, Houston has won all four by outscoring LA nine to one in the process. LA has yet to earn a single point at BBVA Compass Stadium in three attempts. The home cub will be looking to continue their current home streak against Los Angeles.
Prediction: Houston 2-1 Los Angeles