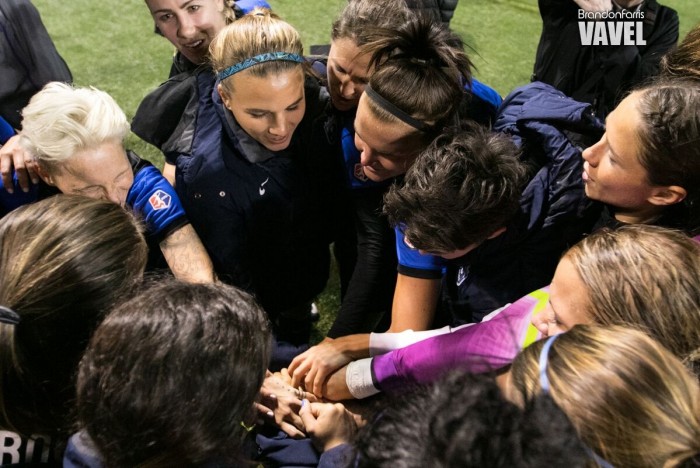 The Seattle Reign will open their 2016 NWSL season at home against Sky Blue FC on Sunday, April 17th. Kickoff is scheduled for 7:00pm EST. Last year the Reign went 8-0-2 (W-L-T) at Memorial Stadium and have yet to lose a game there since moving there prior to the 2014 NWSL season.
Previous Meetings
This will be the ninth all-time meeting between the two clubs. Last year Seattle went 1-0-2 against Sky Blue with their one win coming at Memorial Stadium. Seattle won that game 3-0 on goals from Keelin Winters (8'), Jess Fishlock (28') and Kim Little (77', pen). The Reign almost saw their home winning streak come to an end against the New Jersey based club back on August 29th. Sky Blue took an early lead on a goal from Nadia Nadim in just the sixth minute of play. Luckily for Seattle and their fans, Fishlock was able to score the game tying goal in the stoppage time to preserve their unbeaten streak.
Seattle Has Dangerous Midfielders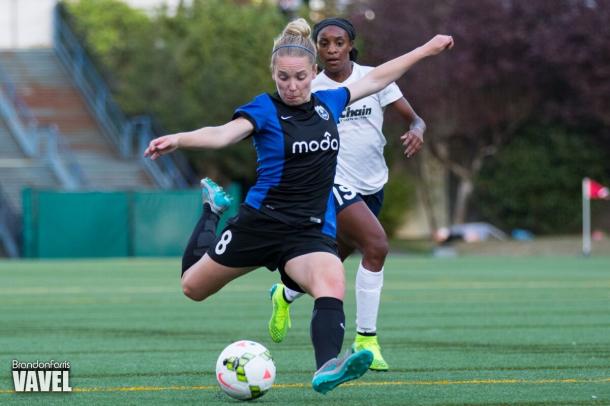 Seattle has arguably some of the best midfielders in all of the NWSL. The have Winter, Fishlock and Little who can make life miserable for opponents on the offensive and defensive side of the ball. Little and Fishlock were both named as NWSL Best XI and Winters was named to the NWSL Second Best XI at the end of the 2015 season. They also have one of the best goalkeepers in the league in Hope Solo. Don't overlook forward Beverly Yanez either. She was named to the Best XI as well and scored nine goals in 17 appearances. When she's not on the field, the club also has Merritt Mathias as well who is very dangerous.
Seattle also signed forward Manon Melis in the offseason. Melis is a national team player for the Netherlands and has scored 59 goals in 135 appearances. Just another dangerous player that Seattle will have on the field.
Sky Blue Missing Pieces from 2015
Sky Blue saw a lot of their key pieces from the 2015 season leave the team during the offseason. They lost goalkeeper Brittany Cameron (elected to play in Japan), Nadia Nadim (traded to Portland), Katy Freels (took year off), Hayley Haagsma (retired), Lindsi Cutshall (sitting out season to rehab) and lost goalkeeper Aubrey Bledsoe (expansion draft).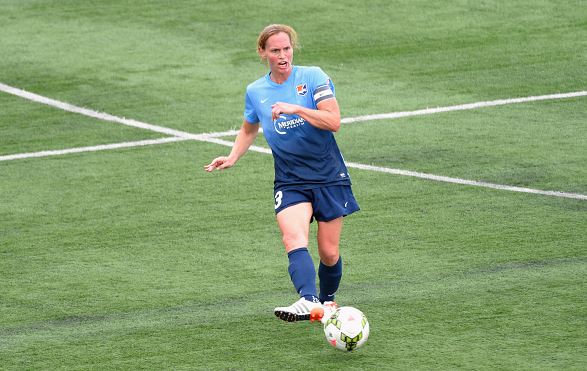 Even though they lost a lot of players, they were able to get goalkeeper Caroline Stanley (via trade), signed forward Tasha Kai and acquired Raquel Rodriguez in the draft. One player that is still there to patrol the backline is Christie Rampone. She is the backbone of the team. Along with CoCo Goodson and Kristin Grubka, they should form one of the better backlines in the NWSL.
Key to the Game
Seattle will look to do what they always do, control the midfield. With Winters sitting in front of the back four and Fishlock and Little going forward, it will be very important for Sky Blue to not lose their shape. If Little is able to do what she is capable of doing with the ball at her feet, it could be a long afternoon in Seattle for Sky Blue FC.
It is not known if Fishlock will be playing in this games as she will be returning from international duty with the Wales national team. She is slated to return on Saturday, April 16. So it could be safe to assume that she will not start, but she could see some minutes coming off the bench.
Sky Blue will need to maintain possession and make Seattle chase the game and not let the forward of Seattle get past their back four. Seattle has been one of the most lethal teams in the league the past two years, but Sky Blue has been able to somewhat contain their attacking prowess.
Prediction
Seattle has made Memorial Stadium a fortress and Sky Blue has been the only team to really test them at home. With that being said, expect a low scoring affair with Seattle coming out on top 1-0.
Seattle Reign 1, Sky Blue FC 0