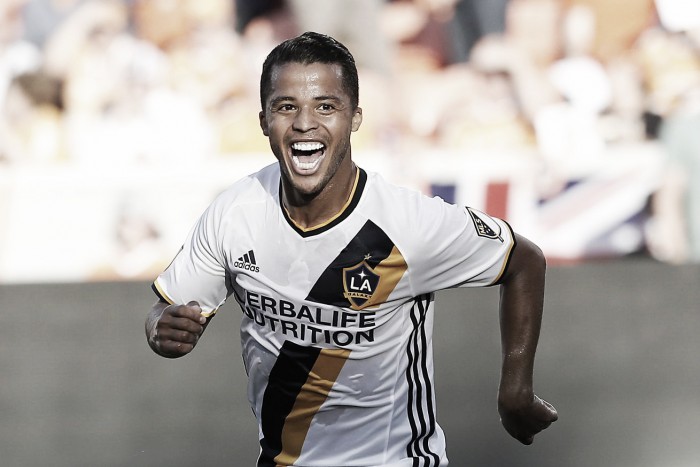 The Los Angeles Galaxy will be hosting the only undefeated club left in Major League Soccer on Saturday at the StubHub Center, Real Salt Lake.
Lots of history between them
On Saturday these two clubs will be meeting for the 32nd time. LA and RSL have won 12 games apiece in this heated series. The Galaxy and the Royals have tied each other seven times in their overall series.
RSL will be coming to town for the 17th time and LA has won nine of those matches. However, the Royals have also left Carson, California with six victories themselves. Only once have these two clubs ended a game in a draw. Even the goal differential is close when they face each other in Southern California. LA has a slight positive two goal differential against RSL at the StubHub.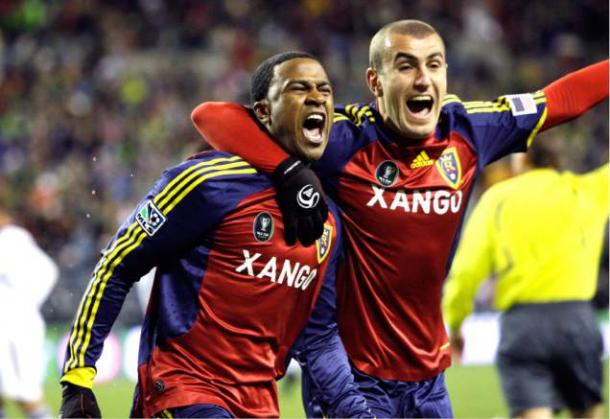 Where RSL and LA stand
The Royals are a club with an X on their back, being the only team left undefeated after six games. Real Salt Lake is currently in second place of the Western Conference with 14 points. But RSL has not won all of their games as their current record is (W-D-L) 4-2-0. A victory for Real will either put them in first place,tied with FC Dallas (17 points), or slightly below the Hoops.
LA is coming off an impressive 4-1 victory over the Houston Dynamo at BBVA Compass Stadium on Friday. Giovani dos Santos was able to break through in Houston by scoring a brace and recording an assist. Galaxy's head coach and general manager Bruce Arena will be looking to build on LA's momentum to hand the Royals their first lost.
LA is currently in fifth place with 11 points. Picking up three points on Saturday can potentially place LA in the top three. Of course that's if third place Colorado Rapids (13 points) fail to pick up three points against the eighth place Seattle Sounders FC on Saturday at the Dick's Sporting Goods Park.
Both clubs have tasted many injury problems
The two clubs are entering this match with some injuries. LA has been getting healthier, their list once contained over six players but now there are only four. LA's captain Robbie Keane is still recovering from knee surgery and will be out till May most likely.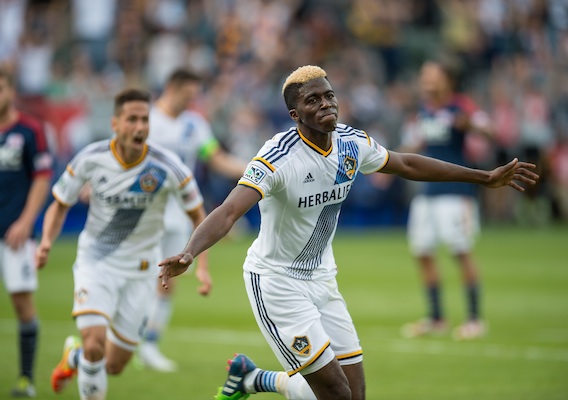 Dan Kennedy is recovering from a partial groin tear that he had from the first game of the season against D.C. United. Leonardo has been listed as questionable with his leg injury. The good news for Arena is that Robbie Rogers might be ready to make his return to the lineup after suffering from a hip contusion against the San Jose Earthquakes.
Plus this will be the second game Arena will be without Nigel de Jong. The Dutch World Cup veteran is serving his second game of his three games suspension.
RSL's manager Jeff Cassar has injury list that is seven players deep. Five of them have been ruled out of the game on Saturday. The list contains: Phanuel Kavita (MCL injury), Omar Holness (Separated shoulder), Boyd Okwuonu (Concussion), Emery Welshman (Left hip flexor/quad strain) and Joao Plata (Left quad injury).
Cassar will be hoping that Javier Morales recovers in time from his illness. Plus the coach will be looking to have midfielder Sunday Stephen back from his lower leg injury.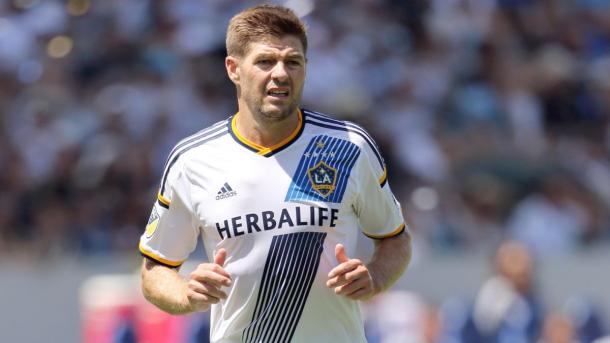 How the Galaxy stun Real
For Los Angeles to pick up their second straight victory Dos Santos will once again have to lead the attack. Gyasi Zardes and Sebastian Lletget will have to make key runs in and around the penalty box to open up the passing lanes for Steven Gerrard and Baggio Husidic to deliver.
However, the main key for the Galaxy is to continue the clinical finishing they showed in Houston. That has been the main challenge for LA since Keane has been out of the lineup.
Road to victory for RSL
The good news for LA is that Plata has been ruled out of this game. However, LA will have to keep an eye on Yura Movsisyan. The Armenian international is consistently moving around the box and finding spaces to crack the defense. Also Argentinean striker Juan Manuel Martinez creativity and pace can free up space for Movsisyan in the process.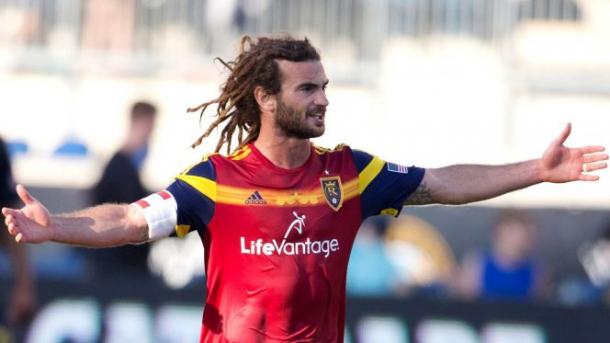 The main way how the Royals pick up any points at the StubHub Center is through Kyle Beckerman. The World Cup veteran has to win the battle of possession against LA. If Beckerman can do that then he will neutralize the Galaxy's offense.
Prediction: LA 2-1 RSL