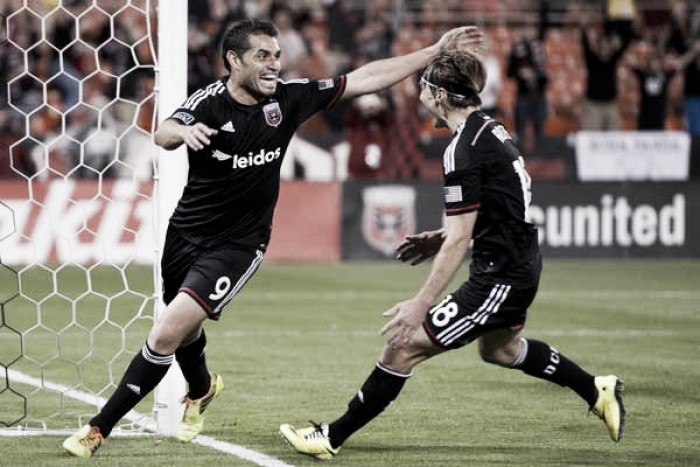 Major League Soccer originals D.C. United, New England Revolution will face each other again on Saturday at RFK Stadium.
A healthy history between the two
This meeting will mark the 68th time these two sides have face each other on Saturday. DCU has a slight advantage over the Revs in this series, by winning 30 of those matches. New England has picked up 26 victories over the years, and the two have settled for 11 draws.
However, when the two face each other in the nation's capital the Black and Red are in complete control. D.C. has hosted New England 33 times and they have won 20 of those matches. DCU has outscored the Revs 61 to 44 in the process. Only four times did the two clubs end the match in a draw in RFK. The Revolution has only picked up nine victories on the road.
A slow start for Revs and DCU, and where they stand
However, both New England and D.C. enter this match not in the best form possible. The two clubs have one victory apiece in seven matches played. Another stat they share is that they have both allowed 10 goals thus far. Regardless, of all their struggles a victory on Saturday can almost entirely erase the poor start of the season.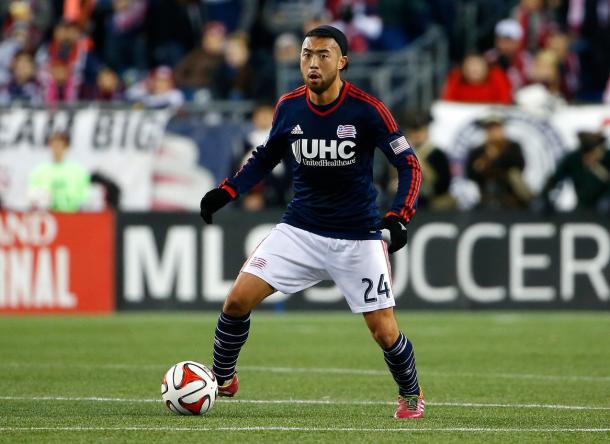 The Revs are currently in fifth place of the Eastern Conference with eight points. DC are in eighth with six points. Only four points separate the Revs from first place. The Montreal Impact currently sits on top of the East with 12 points. However, second place Philadelphia Union and third Orlando City SC is only separated from fourth Toronto FC and the Revs by a single point.
Three points for the Revolution can potentially place them in second place. Of course that's if the Union fails to beat New York City FC on Saturday at Talen Energy Stadium. TFC will also need to stumble in Montreal as they face their Canadian rivals on Saturday at Saputo Stadium. The last result the Revs will need to go their way is the New York Red Bulls defeating or tying Orlando on Sunday at Red Bull Arena. If all those result go New England's way and they beat D.C. then head coach Jay Heaps and company will be in second.
As for the Black and Red, they will need Philly, Orlando and TFC to lose their matches to have a chance to make a serious jump in the standings. Obviously they will first need to take care of business against the Revs at home.
The injuries blues for D.C., Worra rising
However, the main obstacle in D.C.'s way of picking up three points is the injuries. The Black and Red have a total of six players injured, three of them are goalkeepers.
Not to mention five of DCU's players have been ruled of this match. The players are: goalkeepers Bill Hamid (Torn meniscus), Andrew Dykstra (Back surgery), Charlie Horton (Concussion), defender Chris Korb (Right ACL tear) and midfielder Collin Martin (Foot injury). Finnish international midfielder Markus Halsti is listed as questionable with a knee sprain.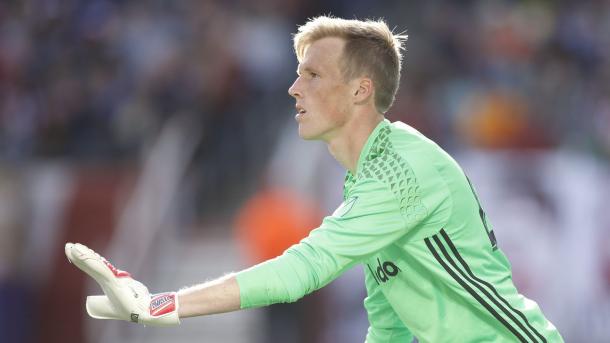 Third string goalkeeper Travis Worra has been forced to step in and start six matches for D.C.. In those matches he has picked up two shutouts, one of them came against the Revs on March 12th at Gillette Stadium. The two sides played to a scoreless draw and his first professional start for the DCU ended with a shutout.
Worra has stepped up to the challenge by making 13 saves. United has only lost twice with him in between the post. That is pretty impressive since before this season he had only played for a total of 32 minutes in the MLS regular season.
New England is hurting too
D.C. might have a laundry list of injuries so far this season, but the Revs have only three. That being said two of them are starters for Heaps. The good news for New England is that both Juan Agudelo (Right hamstring strain) and Jose Goncalves (Left knee irritation) have been listed as questionable for this match. Only second year man Steve Neumann has been ruled out of this game with a right knee sprain.
DCU have to spread the field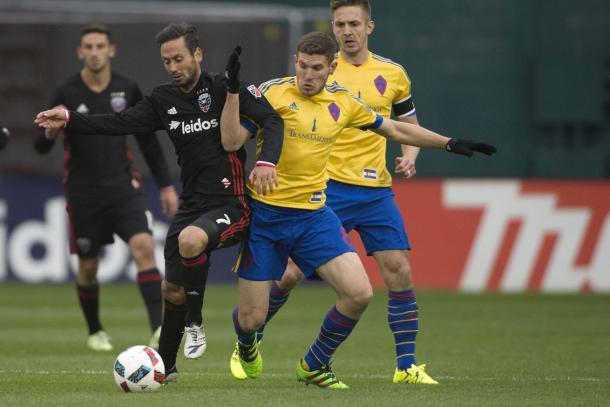 The way how D.C. picks up three points at home on Saturday is through their pace and creativity. Players like Lamar Neagle, Partick Nyarko, Luciano Acosta and Nick DeLeon have the green light to run at defenders.
It is vital that they stretch out the Revs defense and give their leading goal scorer Fabián Espíndola, Chris Rolfe or Álvaro Saborío time to operate in the penalty box and create goal scoring opportunities.
However, the x-factor for the home side besides Worra performing well in the goal is Marcelo Sarvas. The Brazilian midfielder has to interrupt the Revs attack and quickly get D.C. offense rolling. If he fails to slow down New England's Lee Nguyen, Diego Fagúndez, Kelyn Rowe or Teal Bunbury then it will be a long Saturday for the Black and Red faithful at RFK.
The Revs need a consistent finisher
If New England wants to pick up their 10th victory at D.C. it has to run through the midfield. However, another key element is former U.S. international Charlie Davies finding his form of last season.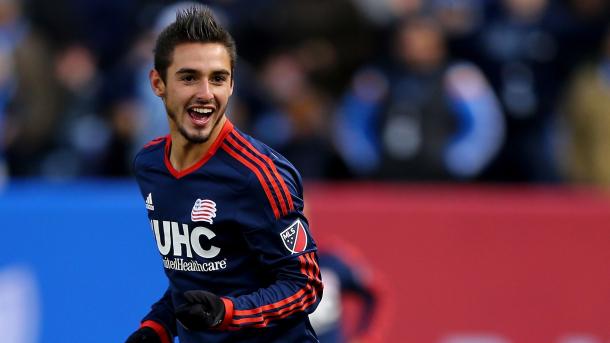 Davies has competed in six matches and he has only scored once. The Revs need Davies to turn his season around or else the beautiful midfield of the Revolution will be lacking a reliable finisher. However, if someone else steps up to the plate and begins to convert their chances on a regular basis then New England will easily pick up the three points on Saturday.
Prediction: D.C. 0-2 New England