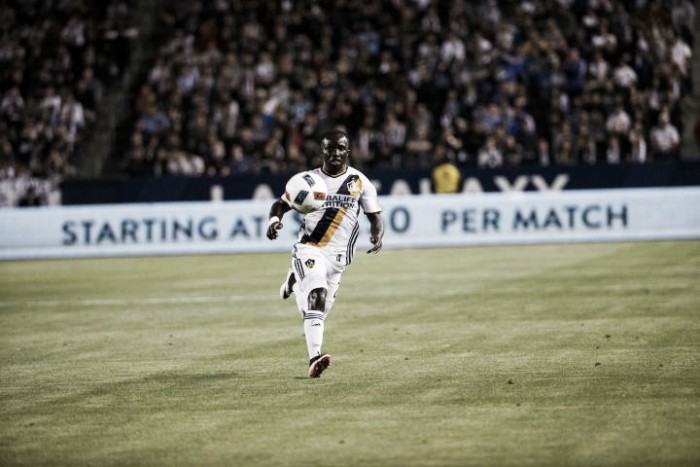 Emmanuel Boateng, for the first time in his young career, has won the MLS Player of the Week. This is coming off a stellar performance against Real Salt Lake where he was effective on both sides of the ball. Boateng, the former UC Santa Barbara Gaucho, set up two goals and scored his first goal in a Los Angeles Galaxy shirt.
Impact off the bench
Up until this past Saturday, the Ghanaian born was coming off the bench late to add pace as opposition defenses grew tired. But on Saturday, due to injury woes to Sebastian Lletget, Boateng stepped into the starting eleven and thrived. RSL prepared all week for Lletget and when Boateng was named as the starter, they did not know how to defend him.
Jeff Cassar said afterwards that, "We had been preparing all week to Lletget up there as well, but Boateng throws a different look to their play and we found out obviously today that he wasn't playing and he was a difference in the way they played. LA was good tonight. Very good. They were firing on all cylinders."
Causing problems
Boateng caused all sorts of problems down that left flank. On his first assist for Mike Magee, he sent in a very dangerous cross that Magee volleyed home for the go-ahead goal. "It's the same thing I've been saying. I saw the defender standing in between two of us and saw Mike Magee and just tried to pick out (Mike Magee)."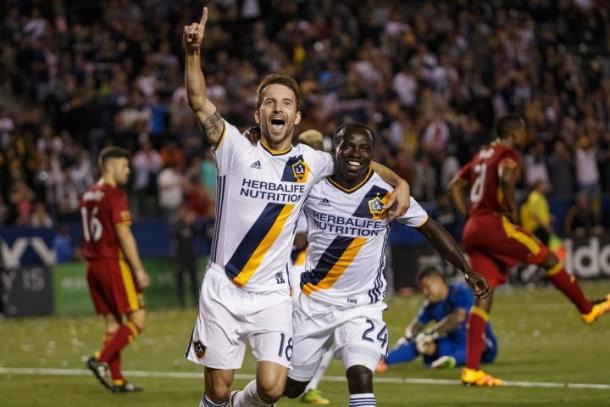 He capped off his fine performance in the 41st minute after picking up a loss ball inside the area before sliding it past Nick Rimando. Boateng talked after the match about his goal saying, "It was great. I just jumped in front of Gyasi (Zardes) and stole his goal I guess. He took his touch and I saw he was a little far behind so I just rushed in there and put it in."