"The ref lost control of the game"
---
It was announced on Tuesday by Commissioner Jeff Plush that the Seattle Reign were fined an undisclosed amount of money by the NWSL for comments critical of the match officials. The comments were made by general manager and coach Laura Harvey and the club regarding last Saturday's game against the Portland Thorns.
Harvey critical of referee Matthew Kreitzer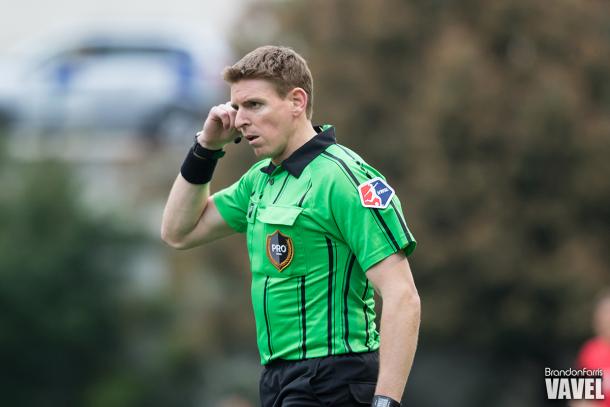 After the Reign and Thorns battled to a 1-1 draw in a highly physical match, Harvey strongly criticized referee Matthew Kreitzer.
"It was ridiculous," Harvey said afterward. "I thought the ref lost control of the game. I think everyone should look at Bev's face. I'm not saying anybody went out to hurt anybody. But the reality is that when a referee doesn't get a hold on the game, which he didn't, someone was going to get hurt".
"There were a lot of things happening that weren't acceptable," Harvey continued. "But I think we kept our composure."
Portland Thorns coach Mark Parsons remained silent
Thorns coach Mark Parsons opened his postgame press conference saying; "It sounds like Laura might be getting fined, so I'll try to take the calm approach." When Parsons was asked about how the game was officiated by Kreitzer, he responded with "no comment".
Some interesting text in match recap
After the match was completed, Seattle issued their match recap as normal. Inside that recap there were some interesting words written.
"As the game progressed it became increasingly physical. The referee apparently suffered from a strange form of paralysis that prevented him from pulling a yellow card from his pocket until late in the game, despite a plethora of bodies in blue that littered the field."
Questionable calls from Kreitzer
There are too many questionable calls by Kreitzer to go over, but the GIF below is one of the many. As you can see, Kim Little is clearly fouled from behind by Portland forward Hayley Raso, but Kreitzer called the foul on Seattle and awarded Portland a free kick late in the match.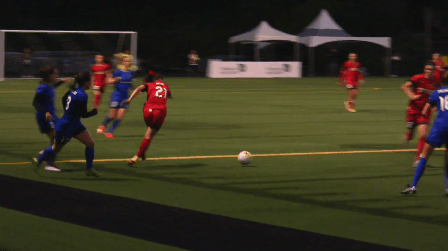 Fines not unusual
It is not uncommon for leagues to fine teams and their players for comments made about officials after a game. Leagues usually like to keep things like this in house and not voiced to the media that assemble after games.
Harvey seemed to know she would be fined. After her postgame press conference, she could be heard saying "I'll probably get fined for that". It is not the first time that the Reign has been fined. After a game in 2013, against Portland, Harvey said the "referees are a joke" without naming the official.
All fines collected by the NWSL will be donated to the U.S. Soccer Foundation, the exclusive charitable partner of the League.