It was a total 'incan' ride. Peru had a good release of their new and fresh youth by beating Trinidad & Tobago in a friendly match by 4-0 at the Lima's National Stadium before leaving to the United States to start their Copa America Centenario campaign.
Main forward Paolo Guerrero couldn't play the match because of his early arrival on Monday; the Flamengo player will join the trainings after the game on tuesday.
The local team showed new faces during this match. Players like Alejandro Hohberg, Miguel Trauco, and Beto Da Silva were some of the fresh material for head coach Ricardo Gareca and they starred in front of the Peruvian capital's crowd.
A hero in Cueva
Peru dominated the entire match despite having some mistakes in the defensive line. However, it wouldn't stop midfielder Christian Cueva to make the first score of the night with a header that found the back of Marvin Phillip's goal.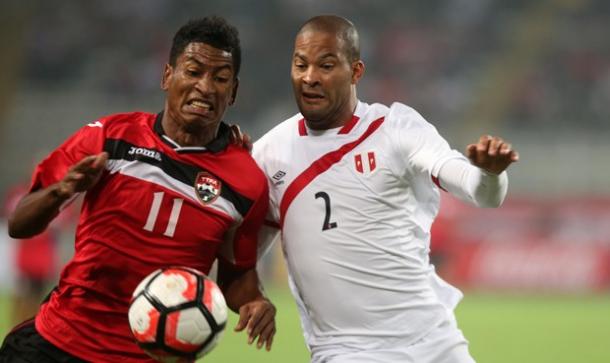 The offensive force of the juvenile players of 'La Blanquirroja' was unstoppable throughout the opening half. Two minutes had elapsed after Cueva's goal when Beto Da Silva doubled the score through a moment of brilliance.
"Peru has every chance of qualifying to the next round in Copa America Centenario"

Ricardo Gareca
The final 45 minutes startesd with a Peruvian team that softened their game over the Caribbean team managed by Stephen Hart. However, it would still be enough to make another great goal. This time, by Universitario's Edison Flores who put this match out of reach for the visitors.
Gareca took advantage of the time to also put some more young faces in the pitch. Fresh players like debuting Luis Abram and the returning Cristian Benavente would be the ones that would make the difference over the final minutes.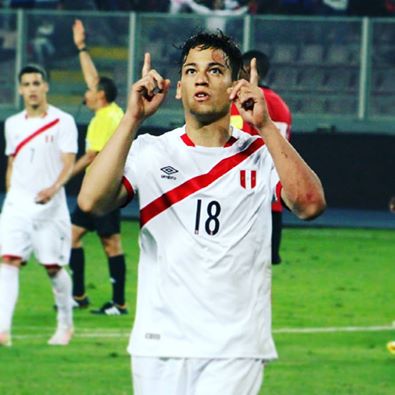 Peruvian number '18' on the look
And so it was during the added time that Benavente would seal the Peruvian crush with a goal scored from the spot.. Before the Sporting Charleroi's man scored, Aubrey David would make a terrible foul on Benavente inside the area.
"I feel happy about the people reception and return it with a victory. Now we have to focus and look foward"

Cristian Benavente
Coming up
After this match, the Peruvian National Team would leave to the United States to continue their Copa America Centenario training. Before the torunament, the 'incas' will face El Salvador at the RFK Memorial Stadium in Washington D.C.
On the other side, the Trinidad & Tobago team will travel to Uruguay to face 'La Celeste' in their preparation for Copa America. The Caribbean team lost their chances to get into the contintental tournament by losing to Haiti in the qualifiying match.