 "The goal, then, is really to get to the final four," Klinsmann said. "We want to get to the final four."
---
On Tuesday, United States Men's national team head coach Jurgen Klinsmann held an afternoon press conference talking about how important the upcoming summer tournament, Copa America Centenario, was going to be for his squad. Klinsmann stated the Copa America is a "very unique competition".
"It's the biggest tournament since the 1994 World Cup in the United States, and I think as a player you want to jump on that one," Klinsmann said. "You want to make an impression. You want to make it your tournament."
The United States have two "tune-up" games before Copa America starts next week on June 3rd, at Levis' Stadium in Santa Clara, CA. The United States have had a very up and down stretch of games going back to just after the 2014 FIFA World Cup in Brazil.
Why only the semifinals?
"The goal, then, is really to get to the final four," Klinsmann said. "We want to get to the final four."
What this writer wants to know is why do you only want to make it to the Copa America semifinals? Shouldn't your goals be to win the entire tournament? Or how about you take a page out of Seattle Seahawks head coach Pete Carroll's playbook, win one game at a time.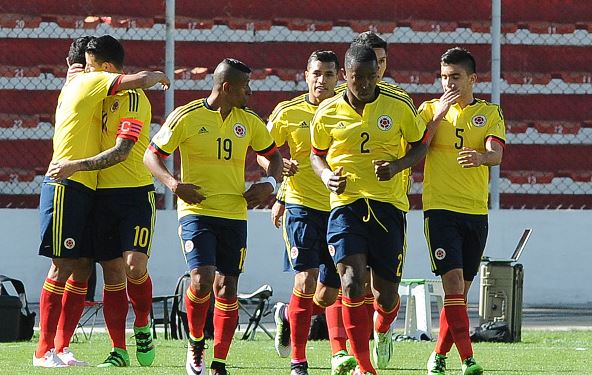 Once again the United States have been put in a "group of death" for a major tournament. For the 2014 World Cup in Brazil, they were grouped with Ghana, Portugal and Germany. Somehow they advance through that group before eventually losing to Belgium in extra time.
For Copa America, they have been grouped with Colombia, Costa Rica and Paraguay. They have an outside shot at making to the knockout rounds, but they must get points from two of their three games. They can't rely on other teams to get them through.
Colombia, ranked number four in the world, will be a tough task. Costa Rica, ranked 25th, showed during the 2014 World Cup that they are for real. Paraguay, ranked number 39th, might be the "easiest" team in the group and that is no disrespect to Paraguay.
United States plays inconsistent
Since the 2014 World Cup, the U.S. is 14-10-5 (W-L-T). Not exactly the best record over the last two years. There have been some bad games, a 4-1 loss to Ireland (11/18/14) and a 4-1 loss to Brazil (9/8/15) to name a few. There have been some big wins, 4-0 over Guatemala (Gold Cup tune-up) on 7/3/2015 and 6-0 win over Cuba (Gold Cup) on 7/18/15. They failed to make it to the semifinals of the 2015 Gold Cup after losing to Panama in penalties. They lost their chance at making it to the 2017 Confederations Cup game in Russia after losing 3-2 to Mexico in extra time. The team has been so up and down the last few months, does Klinsmann really thing that they have a chance to make it to the "final four" as he said?
Friendlies present great opportunity for United States
"Having two opportunities to play friendlies against Ecuador and Bolivia means a lot to us, because it will give us hopefully a lot of good information of where our players are at, but also the terms of different styles they play down in South America," Klinsmann. "So hopefully it teaches us a lot before we hit it with Colombia."
You would think that having played so many games in the last seven months, nine, Klinsmann would know where his players are at. This writer isn't naïve enough to think that players will not have slumps over that time, but come on. As technical director and head coach of the United States, how do you know already know where your players are?
Is winning realistic?
Honestly, no it is not. To make the final and win, the United States would have to go through quiet possibly some of the toughest competition that they will have ever faced in Klinsmann's tenure. Let's take a look.
If somehow the U.S. wins Group A, doubtful, they would then play the runner-up of Group B, either Brazil or Ecuador. Then they would have to play the winner of the match-up between Group C, presumably Mexico or Uruguay, and Group D runner-up, either Argentina or Chile.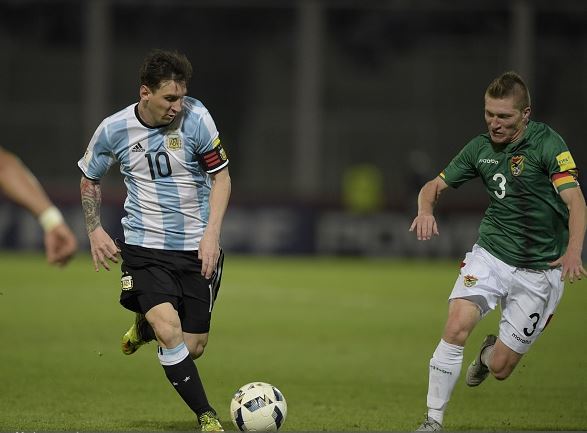 That is obviously the worst case scenario. If they finish second in Group A, they would face winner of Group B and then have to more than likely fight their way through the remaining teams. They would have to face multiple teams in the top fifteen in the world to win Copa America.
It could be all for naught though as they will more than likely not make it out of Group A and people will be left wondering if it is time for Klinsmann to go. There are already tons of people on that train and if there is a poor showing in June, that train could start really picking up speed.