The San Jose Earthquakes will be hosting FC Dallas on Saturday at Avaya Stadium. These two sides will be meeting for the 58th time on Saturday. However, neither of them will have their full squads available since seven combined players are gone due to international duties.
Players missing
Both clubs are missing key players. However, the Earthquakes have been hit harder with five players on international duty, four of whom are starters. The Quakes' two leading scorers Chris Wondolowski (seven goals) and Alberto Quintero (three goals) are out for this game and will miss a few more. Additionally, San Jose will be without Simon Dawkins and Anibal Godoy; the two of them play big roles in the Quakes attack and midfield.
The four of them are representing their nations in the Copa America Centenario. Wondolowski will be representing the USMNT. Godoy and Quintero will be representing Panama. Dawkins will be with Jamaica for the tournament as well. Then Kip Colvey is representing New Zealand in the OFC Nations Cup.
Meanwhile, the Toros will be without Maynor Figueroa who represented Honduras on Friday when they faced Argentina in a friendly. The Hoops will also be without Carlos Gruezo who will be representing Ecuador in the Copa America.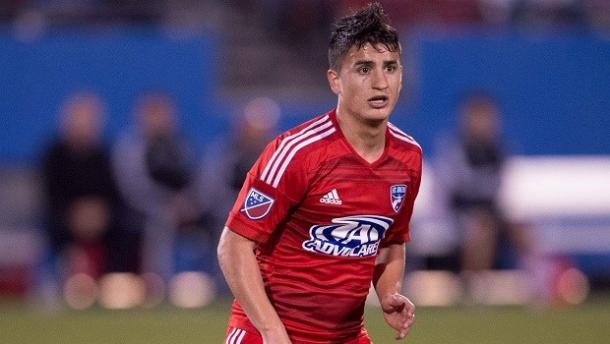 Where will the goals come from for San Jose?
With Godoy and Wondolowski out of the lineup, there go 10 of the 16 goals the Earthquakes have scored thus far. Now manager Dominic Kinnear will need to find where the goals will come from with them out of the squad.
It does not help that designated player Innocent Emeghara is out for this game with a right ankle injury. Forward Mark Sherrod is also out of the match and for a few more since he is recovering from knee surgery. Now there is a chance that Quincy Amarikwa might not play against Dallas. The speedy forward is recovering from a right hamstring injury.
If Amarikwa is not able to go, then the forwards left on the roster are Chad Barrett, Steven Lenhart, Tommy Thompson and Adam Jahn. Between the four of them, only Jahn has scored a goal. Lenhart has not played a match for the Quakes since the 2014 season. Knowing all this, Kinnear will be hoping that Amarikwa is good to go on Saturday.
With the players gone on international duty and injuries piling up on the offensive end, this might prove to be too much for the Quakes to overcome against Dallas.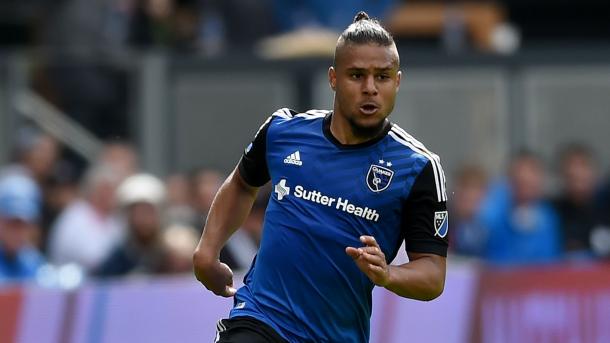 Dallas needs to be aggressive
San Jose will have to show their depth in this match and Dallas needs to expose that. Mauro Diaz, Fabian Castillo, Tesho Akindele and Michael Barrios need to put the Quakes on the defensive end. There might be a chance that Barrios could miss the game with a leg injury. Then a person like Mauro Rosales, Victor Ulloa, Carlos Lizarazo and Juan Esteban Ortiz can step in.
Dallas will need to win the battle of possession and put pressure on the Quakes' back line. They need to score first and force San Jose to come out and attack them. If that happens then Dallas can easily counter and beat the home side.
Both clubs need a victory for different reasons
San Jose is currently holding on to the last playoff spot in the Western Conference with 19 points in 12 matches. A victory can potentially move them as high as third place if other results go their way. As for the Toros, they are in second place with 26 points in 14 matches. Picking up three points on the road can potentially overlap first of the West and of the Supporters' Shield, the Colorado Rapids (27 points).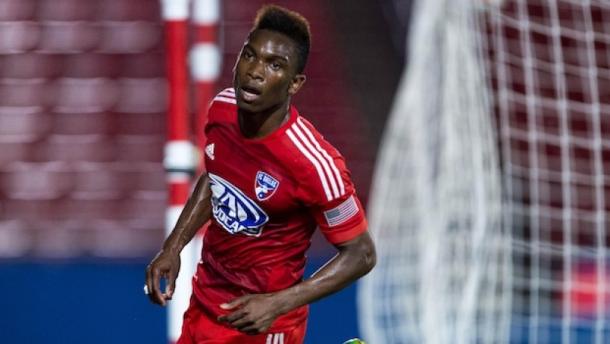 For Dallas to jump in first, they will need the Philadelphia Union to beat or draw the Colorado Rapids on Saturday at Dick's Sporting Goods Park. However, Colorado has yet to lose or tie at home this season in six matches. So Dallas will need to take care of business on the road to keep pace with the Rapids.
Prediction: San Jose 1-3 Dallas