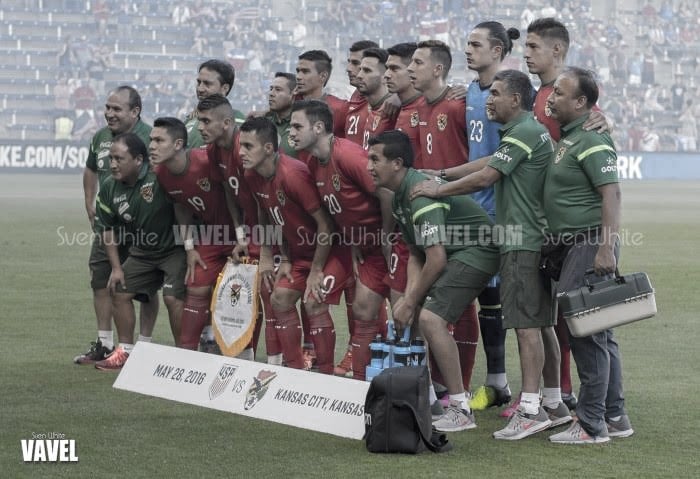 The Bolivians enter the 2016 Copa America Centenario not as favorite or underdogs to win the competition. Instead, La Verde is mainly just filling space in group D, which contains Argentina, Chile, and Panama.
An inexperienced group
The final 23-players selected to represent Bolivia have a total of 289 caps between them. The entire group of the defenders for the United States has a combined 220 appearances alone. Those eight players for the USMNT only fall 69 caps short of the entire Bolivian national team.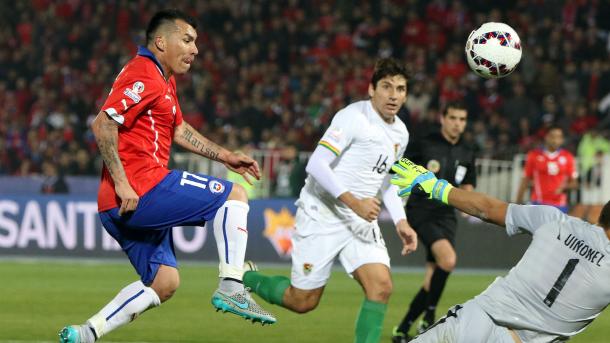 A big reason for the lack of experience with La Verde is due to the issues between the Bolivian FA and the domestic league. The turmoil that has been going on since 2015, has reached the point where players are refusing to accept call-ups for the national team. In result, head coach Julio Cesar Baldivieso was forced to get creative to fill up a mandatory roster that can compete in the 100th-year celebration of the Copa America.
A different, odd and foreign but still La Verde national team
That meant looking in places forgotten within the borders of Bolivia, looking outside of Bolivia and taking players who were not born in the country. Baldivieso did manage to bring in some cornerstone players on the national team like Juan Carlos Arce, Jhasmani Campos, captain Edward Zenteno and Luis Alberto Guiterrez. The four of them make up for 141 of appearances for the national team on this squad.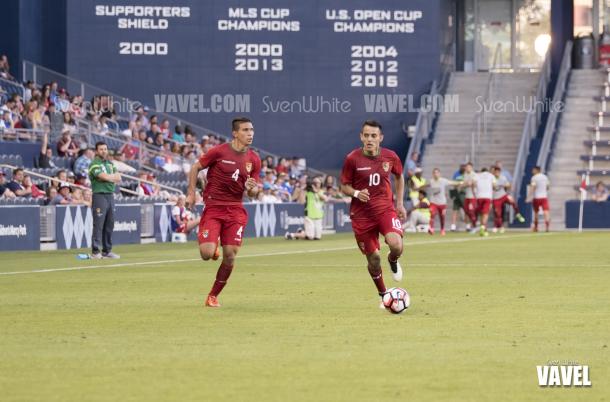 The coach of Bolivia also went to Sweden, Chile, and the United States to complete his roster. Striker Yasmani Duk who currently plays for National American Soccer League (NASL) side New York Cosmos will be playing for Bolivia. The 28-year-old has only seven caps to his name and has scored one goal for La Verde. Also in the forward group an 18-year-old youngster, Bruno Miranda was called into his first camp of the senior level. He currently practices his craft in Chile for the historical club, Universidad de Chile. The trip to Sweden brought Swedish-born Martin Smedberg-Dalence back into the national team. The 32-year-old midfielder currently plays for IFK Goteborg in Sweden's Allsvenskan.
However, Smedberg is not the only player who was brought in that was born in another country. Nelson Cabrera, who is 33-years-old has just completed his paperwork to allow him to represent Bolivia instead of his native Paraguay. The veteran defender currently plays in one of Bolivia's biggest clubs, Club Bolivar.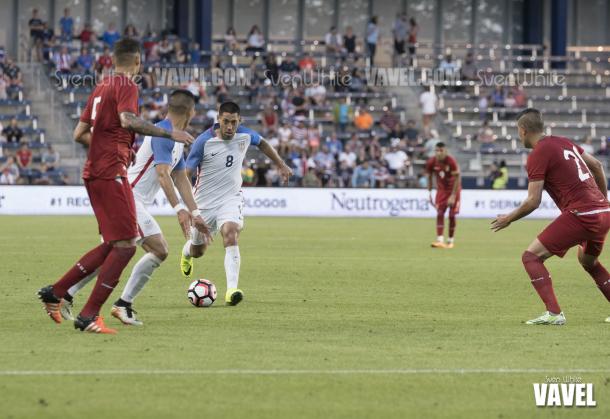 Then Alejandro Melean who currently plays in Bolivia was born in the United States. He moved back to his parent's homeland in 2010 when he failed to earn a spot in numerous Major League Soccer clubs. However, since he moved he has played for two clubs: La Paz and Oriente Petrolero. His play with Oriente Petrolero earned his first cap with La Verde in 2012 since then he has gone to represent them 11 times.
It is strange though that Bolivia would be forced to look outside of their borders for talent when they have one of the most established academies in the region, Tahuichi. Maybe in the near future when problems are resolved between the FA and the domestic league Bolivia will enjoy another golden generation.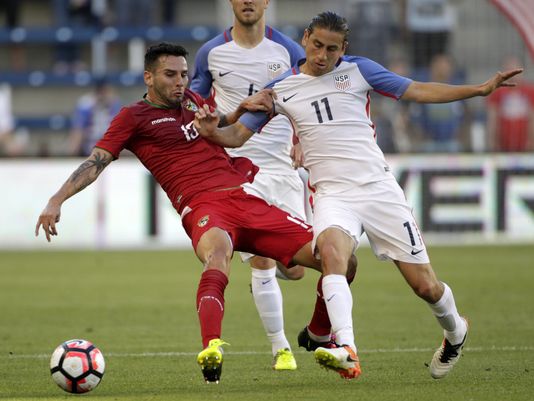 What are their chances of advancing?
Bolivia has a long shot since Chile and Argentina are in their group and only two teams can advance to the next round. La Verde's has to have a few things go their way to potentially advance to the knockout stage. First, they need either Chile or Argentina to stumble out of the gates and let a few points slip by. Then they need to get a result against either of the two nations.
However, their slim chance can only realistically happen if they pick up three points against Panama in their opener on June sixth at Camping World Stadium in Orlando, Florida. Anything less than three points in the opener will essentially eliminate them from the Copa America.
Because the only potentially away for them to make the quarterfinals will be an extremely difficult task for them to complete. The only way they can make it to the next round after losing against Panama is if a near divine act happens and they pick up positive results against both Chile and Argentina.
However, after their 4-0 beat down by the USMNT last Saturday in Kansas City, their chances of even beating Panama might be a bridge too far for La Verde to complete.
Prediction: Bolivia will finish in fourth place.