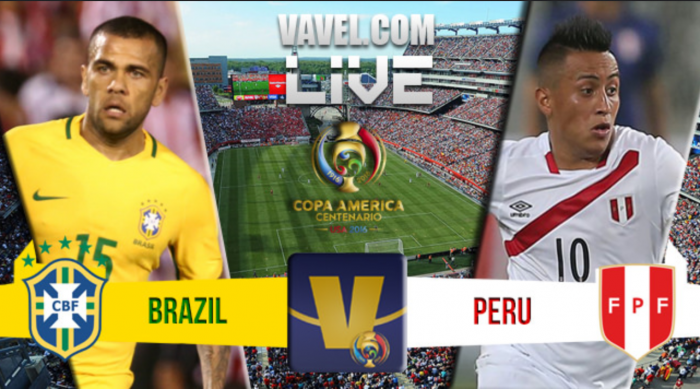 Thank you for following tonight's live coverage of the match. Stay tuned to VAVEL.com for complete post match content and all your Copa America information. From Foxborough, I'm Josef Leizerowitz, signing off
Peru are in the knockout stages, Brazil has been eliminated.
Fulltime: Brazil 0 Peru 1
90+' MISS! Elias' tap all alone in front of the net is saved by Gallese.
90' Six minutes of added time
90' Substitution: Cueva out for Tapia (PER)
89' Yellow Card awarded to Renato Augusto (BRA)
88' Dani Alves' shot is deflected but saved by Gallese.
86' Brazil pouring everything forward. As it stands, Brazil is eliminated.
75' GOL PERU! Ruidiaz scores, but mayhem ensues. Goal came off the arm, but after a huddle the goal stands. Replay looked like it should not have been a goal.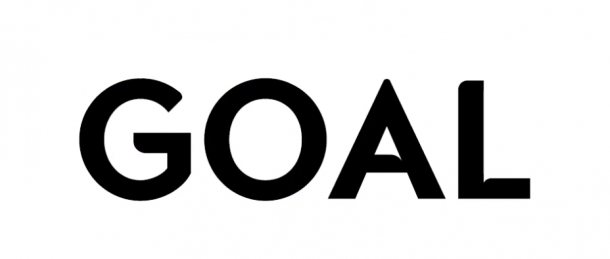 72' Substitution: Hulk in for Gabigol (BRA)
72' Yellow Card awarded to Lucas Lima (BRA)
70' Coutinho's shot from the top of the box is handeld easily by Gallese.
64' Substitution: Ruidiaz in for Flores (PER)
63' Coutinho's volley looked dangerous, but it is blocked.
60' Peru looking very dangerous on the counter, but Gil and Miranda have done well to recover.
52' Coutinho takes a risk from way downtown, but the shot is taken by the Boston wind and wide of the goal.
49' Alisson saves! The free kick was taken perfectly by Cueva, but the Barzilian keeper sprawls to keep it from hitting the upper 90.
48' Free kick given to Peru in a good position on the top of the box. Miranda lucky to not be shown yellow there.
46' Second half underway
Halftime Substitution: Balbin off for Yotun (PER)
Note: If the match ends in it's current score, Brazil advances and Peru is eliminated.
Halftime: Brazil 0 Peru 0
45' Two minutes of added time
44' Trauco taken down in the box but no call.
41' Gabigol's sliced shot from the top of the box is punched above the bar.
36' Just high! Willan gets a foot on Luis' cross and it just barely goes over the bar.
31' Guerrero walks off on his own power and will continue.
30' Guerrero is on the ground injured after a hard (but fair) tackle from Gil.
26' Close! Gabigol turn and shoots from the penalty spot, but Gallese just gets a hand on it.
24' Lucas Lima taken down at the edge of the box, and no penalty is called. Looked like there was some contact on the replay.
23' Gallese gets the magic spray treatment and play is underway once again.
21' Peru 'keeper Pedro Gallese is down injured.
19' Coutinho steals the ball from the top of the Peru box, dribbles a defender, and is tackled in the box. No penalty.
15' Brazil attacking with creativity, but the final balls have been a let down so far.
12' Close! Filipe Luis' shot from the top of the box is saved by Gallese.
11' Coutinho turns and plays a through ball to Gabigol, but the pass is just out of his reach.
9' Sloppy passing by both sides so far.
6' Gabigol is pushed in the box, but the referee deems it fine and tells the Brazilian to get up.
2' Guerrero and Gabigol trade early fouls.
0' Kickoff in Foxborough!
Anthems have been sung, kickoff is upon us....
The teams are making their way on to the pitch, anthems are coming up next!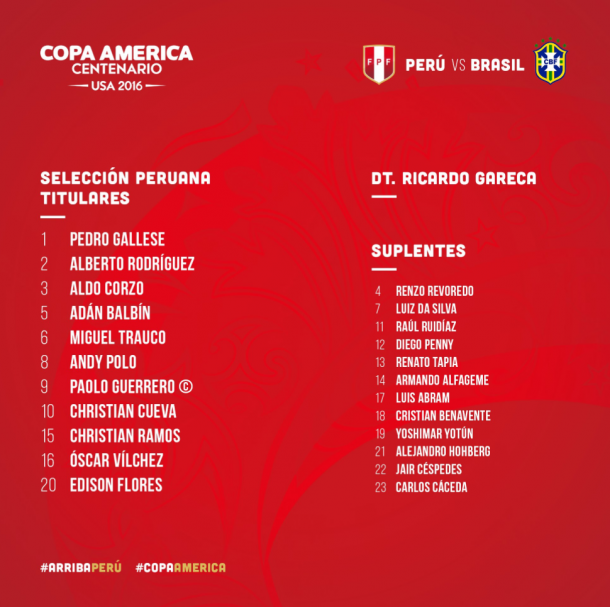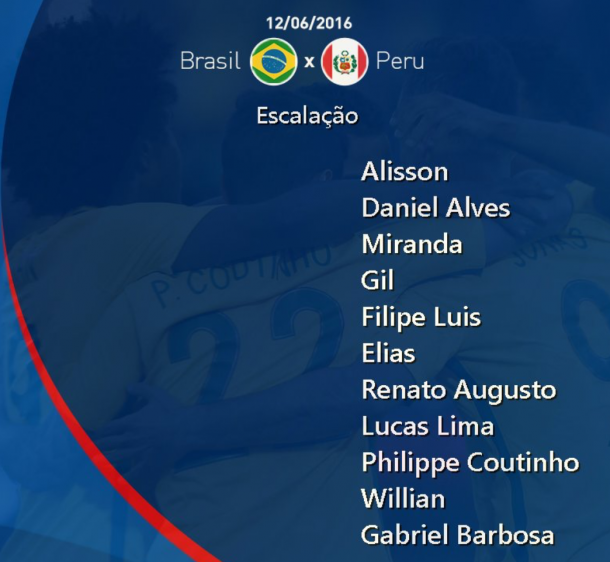 Teams are now on the pitch here in Foxboro, pivitol Group B match coming up!
They aren't favored in this game (Peru) but don't tell them that. They know that this is a big moment for their country and in this tournament. To beat a team like Brazil, they will have to play like a team. If there was ever a time to face Brazil, it would be now knowing that their squad is not at full potential and is not playing the best. Christian Cueva will look to cause trouble to Brazil's backline like he did against Ecuador. This is a Brazilian backline without Silva and Luiz and their replacements are still learning on how to play with each other. Peru could steal this game with a quick goal or two to rattle the Brazilians. If they are able to put some pressure on early, their chances of winning the game will go up.
Peru, who were picked to fight with Ecuador for second in the group, now have a golden opportunity to finish the group as leaders. They started off their campaign with a 1-0 win over Haiti. It was a tough match but somehow someway Peru was able to win and grab three points from that fixture. They then drew 2-2 with Ecuador, a result they will feel they should have done better considering the two goal lead they held in the first half. Peru took a 2-0 lead in the first half only to see Ecuador storm back and draw the game thanks to goals from Enner Valencia and Miler Bolanos. Those goals wiped out to the two goals Peru scored in about eight minutes to begin the game and they had to settle with a draw. It was a fun game to watch in Glendale, Arizona but not fun if you were a Peru supporter. But in terms of watchability, it set up a fun Brazil vs. Peru matchup.
This is not the same Brazilian team we are used to seeing as injuries caused many top players like Douglas Costa to drop out right before the tournament started. Many players like Neymar chose not to play in this event and some senior players like Thiago Silva and David Luiz were left out of the squad. This is a new Brazilian team we are seeing. A sort of make shift one that can still do damage if they are on their game. The problem is that they haven't looked on their game as of yet.
Brazil will be coming into this game favorites to win as they were pegged at the beginning as the top team in the group. They started off their Copa America Centenario campaign with a 0-0 draw against Ecuador, which should have been a loss for the Brazilians. If not for a controversial no-call on what looked to be a goal for Ecuador, Brazil would have walked away from the game with a loss in hand. But it was not the case and they drew with an upstart Ecuador team. Brazil rebounded in a big way against Haiti as they smashed the minnows 7-1 in what was the biggest margin of victory of the tournament so far and it will likely stay that way. Liverpool midfielder Philippe Coutinho scored a hattrick in the match while Renato Augusto scored a brace for the five time World Cup winners. It set a winner take-all matchup in terms of winning Group B. However, if Brazil drew this game they would be winners of the group based on goal differential. They have the Haiti scoreline to thank for that.
The winner of this game would face the second place of Group A which is either the United States or Colombia. It will likely be the Americans facing off against either of these South American sides in New Jersey for the quarterfinals.
Both teams sit tied, points wise, atop of Group B with 4 points a piece. It's safe to say that tonight is a pivotal matchup as a win secures a place in the knockout stages against the United States but a loss for either team means that they would have to wait on the result of Ecuador-Haiti. Since Ecuador currently has two points, a win combined with a loss by either Brazil or Peru would vault them into second place and into the knockouts. The only scenarios where Ecuador don't advance is with a loss or if Brazil and Peru draw. Even with an Ecuador win, the goal differential may be too much to overcome to jump someone like Brazil but they could jump Peru.
Hello, and welcome to VAVEL USA's Live coverage of tonight's crucial Group B encounter at the Copa America Centenario! My name is Josef Leizerowitz, and I'm genuinely thrilled to be bringing you tonight's match between Brazil and Peru. We've got plenty of time until kick-off, so sit back, relax, and let me walk you through the build-up to the match.