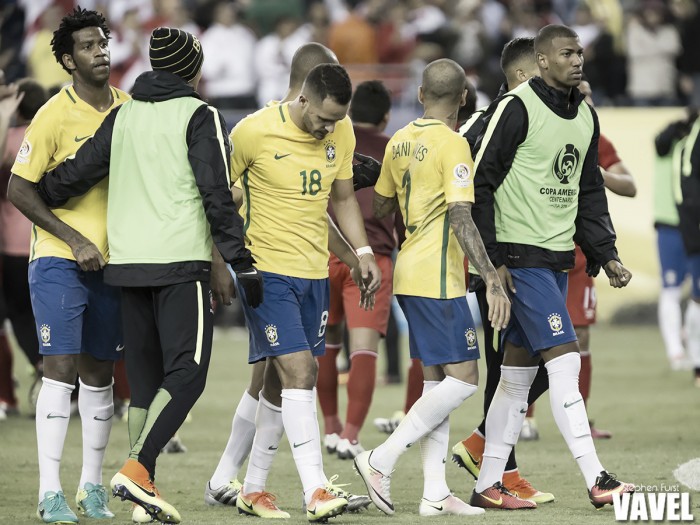 After the 7-1 thumping at the hands of Germany in the 2014 World Cup Semifinal, many expected a swift reaction from Brazil but said reaction has yet to come.
Two disappointing Copa America showings, in a row, has fans across the world skeptical about Brazilian soccer outside of Neymar.
No Neymar, No Party
The defeat against the Germans highlighted the glaring dependence on Barcelona superstar, Neymar, and how much he improves the national team.
Fast forward a year later to the 2015 Copa America, when Brazil were dismal in their penalty shootout defeat against Paraguay in the Quarterfinal as Neymar missed out due to a red card earlier in the tournament. Brazil's exit at the hands of Paraguay revealed an obvious need for someone to take the reigns when the winger is absent or out of form, and they are yet to find anyone to do so.
This summer, Brazil took another step back and were knocked out in the group stages of the Copa America Centenario, winning just one game against Haiti in the process. The tournament not only furthered the belief that Brazil need Neymar to be successful but it also showed the flaws in coaching decisions and the lack of talent available for selection.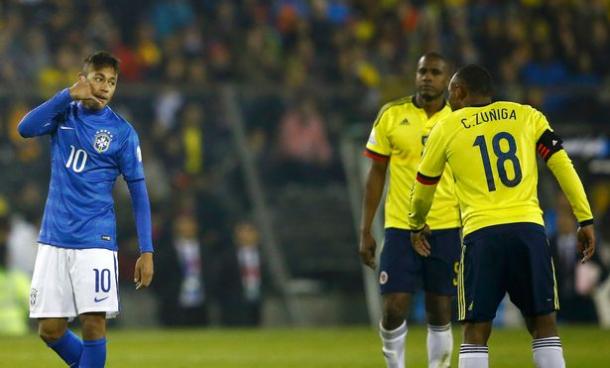 Decisions to Make
Dunga's selection for the tournament hosted by the United States was confusing from the start as Thiago Silva, David Luiz, Fernandinho and Roberto Firmino were all left out. Dani Alves, who has won 98 caps for his country, was the most experienced player selected, while ten players selected had not made more than ten appearances for Brazil.
The lack of experience in some areas was worrying and they struggled to a 0-0 draw in their opener against Ecuador, a game that they should've lost if not for an incorrect referee decision. The second game was a comfortable 7-1 win over Haiti and Phillipe Coutinho, who has impressed at Liverpool since joining in 2013, bagged a hat-trick. Coutinho, alongside players such as Hulk, Willian, Dani Alves and Filipe Luis, should've been enough to carry this Brazilian team out of the group stages but throughout the three games, they proved to be inconsistent and uninspiring.
Peru would go on to win 1-0 in the final group game thanks to a highly controversial goal in which the striker used his arm to score the only goal of the game. While Brazil's protests may have been justified, they should never have been in that situation in the first place. The disappointing tournament performances, which may spell the end for Dunga, will be a painful reminder that without Neymar, Brazil struggle and things must improve rapidly.
Brazil currently sit in sixth place in their World Cup Qualifying table and while it may have been a poor start, they have plenty of time to turn things around. They do have promising youngsters coming through, such as Gabigol, but must remain consistent with their squad selections. If this marks the end of Dunga's second reign as Brazil boss, the incoming coach has plenty of work to do if Brazil are to relieve Neymar of some pressure.