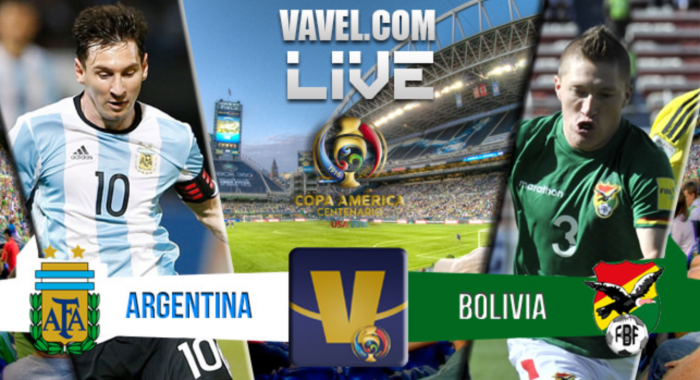 Thank you for following tonight's match with us. Argentina will face off against Venezuela in Boston while Bolivia will pack their bags and head on home. Stay tuned to all the post match coverage on VAVEL.com. From Seattle, I'm Josef Leizerowitz, signing off.
Final: Argentina 3 Bolvia 0
90+' Yellow Card to Victor Cuesta (ARG)
90' Two Minutes off added time.
87' 45,753 in attendance tonight here in Seattle
87' Yellow Card awarded to Alejandro Melean (BOL)
85' Substitution: Smedberg-Dalance off for Algaranaz (BOL)
82' Messi tries to chip the goalkeeper from 40 yards out on a free kick, but it sails over the bar.
81' Yellow Card awarded to Jhasmani Campos (BOL)
81' Messi fouled and a scuffle insues.
77' Messi NUTMEGS THE GOALKEEPER but it is offside!
74' Substitution: Nico Otamendi off for Jonathan Maidana (ARG)
73' Argentina with all the possesion, but no urgency in the final third. Crowd ding to see Messi score.
68' Argentina with 89% possesion....
60' Just wide! Messi's free kick curler is inches wide of the post.
56' Jhasmani Campos just misses the far post.
54' Biglia's bullet is punched to the left of the goal by Lampe.
54' Argentina continues its pure domination, Messi looking fast and strong early on.
47' Jhasmani Campos down injured after colliding with Otamendi.
46' Second Half underway
Halftime Substitutions: Lionel Messi in for Gonzalo Higuain (ARG) , Machado in for Acre (BOL)
Halftime: Argentina 3 Bolvia 0
45' One Minute of added time
39' Albiceleste with complete control of possesion now. Bolivia not applying much pressure on the ball.
32' GOL ARGENTINA! Cuesta deflects home a Pocho cross, 3-0 Argentina!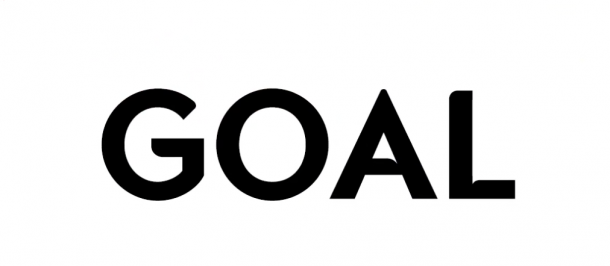 31' Lavezi played in but his cross to Kun Aguero is blocked.
27' Yellow Card awarded to Ever Benega (ARG)
24' Substitution: Yasmani Duk off for Bejarano (BOL)
20' Dangerous collision between Roncaglia and Yasmani Duk. The latter has a bloody nose.
15' GOL ARGENTINA! Aguero's pass the Lamela is on point, Higuain's header is stopped by Pocho Lavezzi puts the rebound home. 2-0!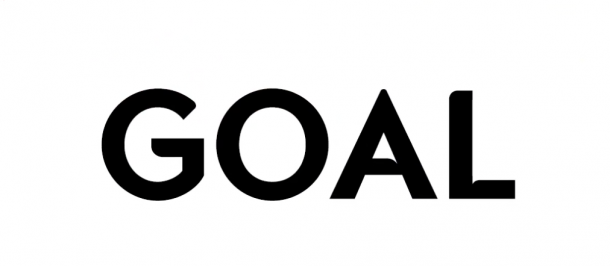 13' GOL ARGENTINA! Lamela's free kick is deflected and goes into the back of the net. 1-0 Albiceleste!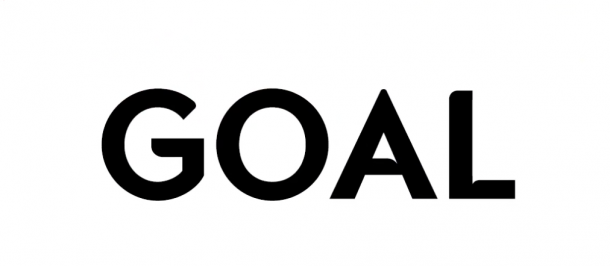 11' Lavezzi dribbles past two but is taken down on a great position right on the top of the box. Free kick coming up for Argentina.
10' Hard tackle on Acre, who is down for a bit but will play on.
5' Argentina with the majority of the possesion so far, but neither side has had a stike at goal yet.
0' Kickoff in Seattle!
Anthems ahve been sung, kickoff is upon us...
Kick off is scheduled for 7:21 here in Seattle.
Players are off the pitch.
As you can see, no Lionel Messi in the Starting XI. It really shouldn't be a surprise. They have nothing to play for and more than likely want him to be fully healthy heading into the knockout stages.
Here is the Starting XI for Bolivia (4-3-3): Lampe; Saavedra, Gutierrez, Cabrera, Zenteno; Smedberg, Campos, Azogue; Arce, Duk, Melean
Here is the Starting XI for Argentina (4-2-3-1) Romero; Roncaglia, Otamendi, Cuesta, Mori; Kranevitter, Aguero, Banega; Higuain
Opta Fact: Bolivia has won only twice in 14 Copa America meetings against the Albiceleste, losing on 10 occasions.
Argentina were 2-0 winners when the sides met in World Cup qualifying last March. Both sides have already faced off in the qualifying round for the 2018 World Cup in Russia. One of those 12 matches was against Argentina last September, when the Green lost 7-0 in Houston.
Bolivia, on the other hand, have already been officially eliminated from Copa America. With back to back late defeats of 2-1, Bolivia will try to show their quality against Argentina. Bolivia have now lost 11 of their past 12 overall, getting outscored 36-10 during that stretch.
Opta Fact: Lionel Messi has become the second player in the history of the Copa America to score a hat-trick as a sub, after Brazilian Paulo Valentim in 1959.
"He could have started if it was necessary," Martino said. "After four days, as I understand he's even better."
"Leo will play," said Martino. "There's a training programme that we're taking forward for him to feel well. We will do it like this, so he can play from the start in the later stages of the tournament."
The Argentinian supporters making thier way to CenturyLink Field will be pleased to know that Tata Martino believes that Leo Messi will play a good amount of the match on Tuesday night.
"Everything good that has been happening in the team over the last few years - before with [former coach Alejandro] Sabella and now with Gerardo Martino - is due to the large group that makes up the squad," said the Manchester United man. "The new guys can adapt quickly and everything is running smoothly."
Rojo made it clear that everyone in the squad could make an impact for the team.
"I know after 48 hours of his injury he was not able to (run) around the field," Martino said. "He is a little bit happier. ... We have this expectation and hope that he will heal fast."
Martino expects to still have Di Maria for the knockout stages.
"During the match against Panama, Angel Di Maria felt pain on the inside of his right thigh, with tests showing a minor tear in the adductor," said the Argentinian FA in a statement.
While Rojo might have the chance to play, it appears Angel Di Maria could be rested.
"The yellow card that I have has me concerned, but either way I want to be in Tuesday's game against Bolivia, even at the risk that if I take another card I miss the quarterfinals," Rojo said. "I always want to play. I just have to be calm and careful not to make mistake."
With a yellow card in their last match, Marcos Rojo could be suspended for the quarterfinal if he were booked in this match. Despite the risk, Rojo does not want to be rested in Seattle.
Opta Fact: Bolivia have won only twice in 14 Copa America meetings against the Albiceleste, losing on 10 occasions.
The referee awarded a penalty to La Roja when it appeared that a Chilean cross in the box was touched by a Bolivian hand. The replay showed that the hand was purposely placed behind the defender's back to avoid contact with the ball. Never the less, Chile was given the spot kick.
Ronald Eguino was stretched off in the 90th minute after being kicked in the face by a bicycle kick attempt by Chile's Eduardo Vargas. Despite a wonder strike from Jhasmani Campos to tie the match, Chile were able to steal all three points on a 100th minute peanlty kick goal from Arturo Vidal.
Bolivia on the other hand lost 2-1 in their last match to Chile in Foxborough.
"I planned on playing him for 30 minutes" he later added
"I didn't tell you when I would sub him on," said Martino, sparking some smiles from him and the media members in the press conference.
Argentina coach Tata Martino on why Messi didn't start the game:
Despite the loan first haf goal from Otamendi, Argentina scored four in the second half, including three from Copa debutent Lionel Messi. Sergio Aguero got his first of the tournemnt in the dying stages at Soldier Field. Argentina beat Panama 5-0 in their last match in Chicago.
Argentina currently is at the top of Group D with six points. Bolivia sits at the bottom with zero, coming off back-to-back 2-1 defeats.
Hello, and welcome to VAVEL USA's Live coverage of tonight's crucial Group D encounter at the Copa America Centenario! My name is Josef Leizerowitz, and I'm genuinely thrilled to be bringing you tonight's match between Argentina and Bolivia. We've got plenty of time until kick-off, so sit back, relax, and let me walk you through the build-up to the match.