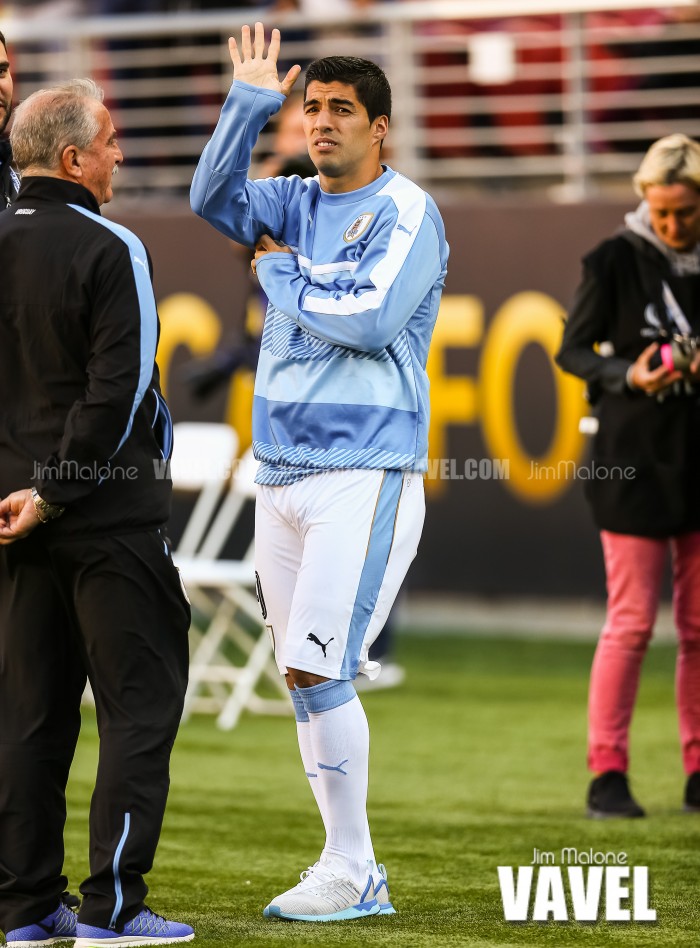 #8 Abel Hernandez of Uruguay shoots the ball under the legs of #4 Wes Morgan of Jamaica early in the first half.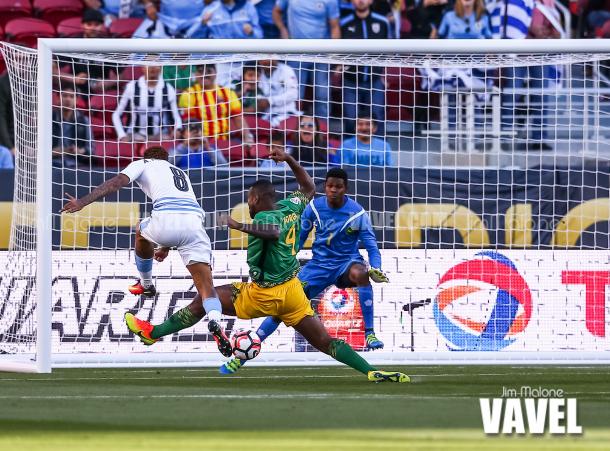 Fortunately, the Jamaican Goalie Andre Blake #1 makes and outstanding save to keep the game tied 0-0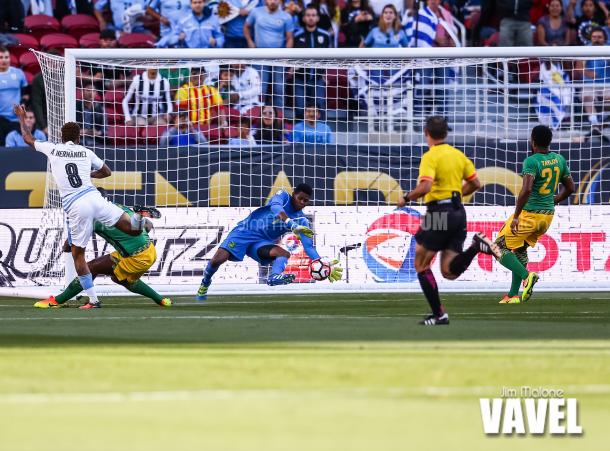 #8 Abel Hernandez of Uruguay scores the first goal of the game in the 21st minute.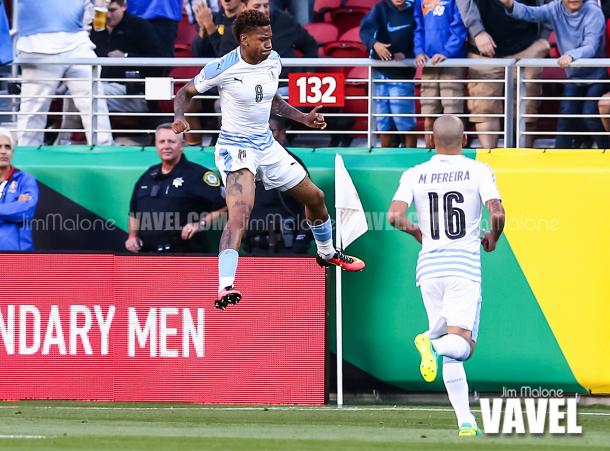 As the game progressed there was good ball movement on both sides of the field.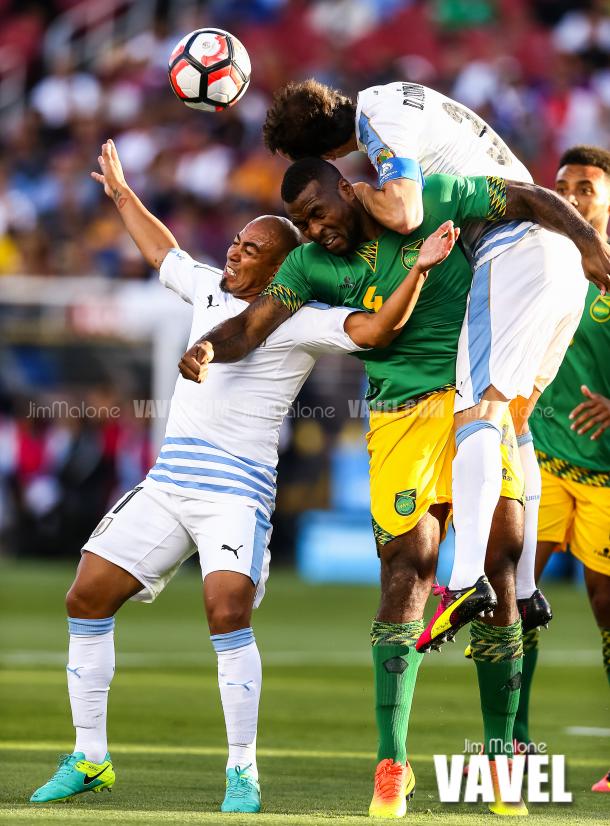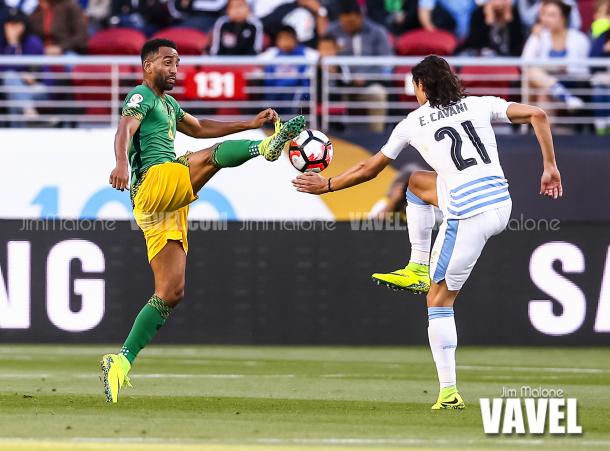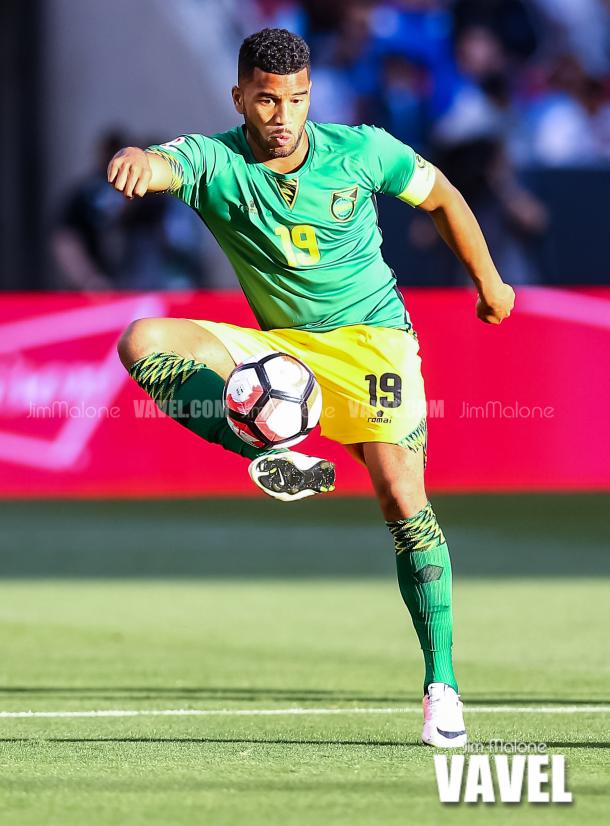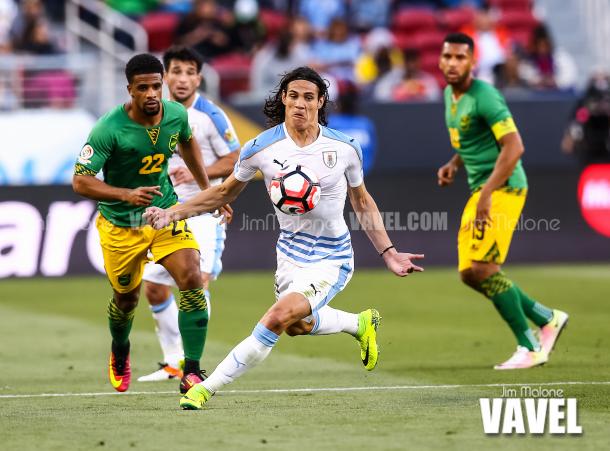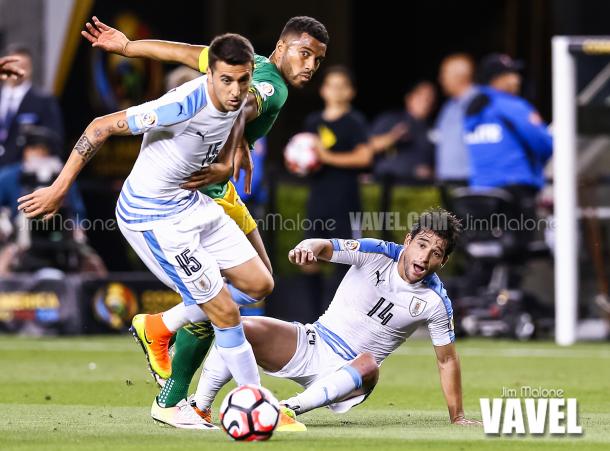 #21 Edinson Cavani has a header ball hit the goal post midway through the second half.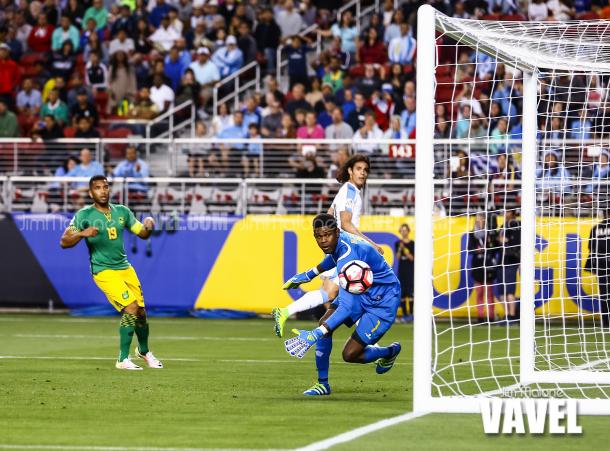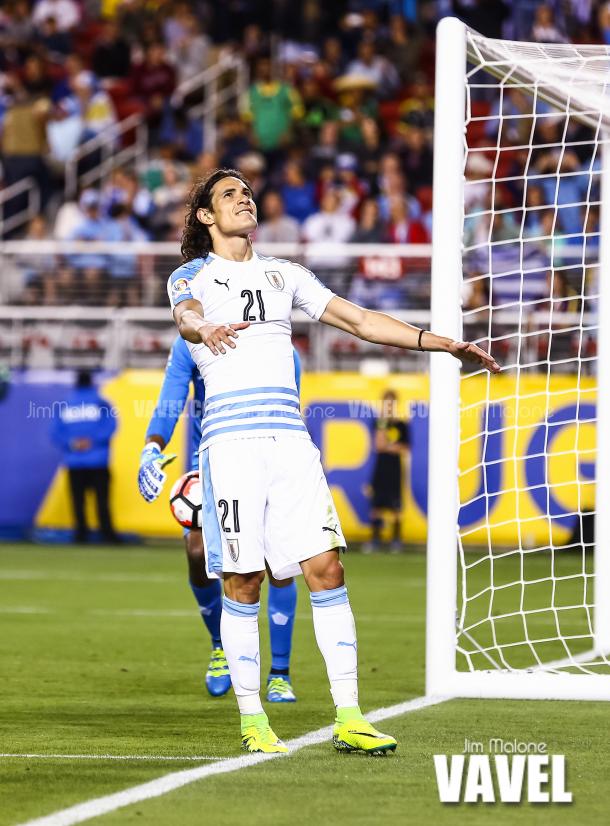 The game's final goal was scored by #18 Corujo Matias of Uruguay late in the second half.