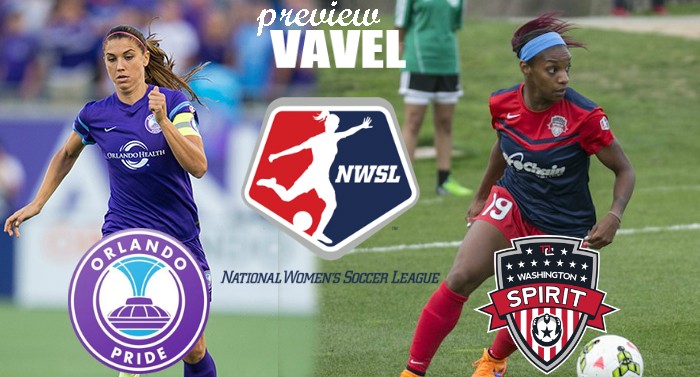 Finally, after being on the road for the past two games, fourth place Washington Spirit are ready to host newcomers Orlando Pride in front out a sold out crowd this weekend.
Spirit hanging on
With new head coach Jim Gabarra, the Spirit seem to be maintaining their playoff position throughout the season so far. For the most part, they've been consistent throughout the past eight games, their playoff hopes very much alive as they sit in the top half of the table. A big part of this is the signing of Katie Stengel, who has become a very active attacker for Washington in the past eight games. Midfielder Joanna Lohman has also contributed in earning three points for the team with her experience and ability to finish in front of goal. To round off the attack, veteran Diana Matheson has also been a massive part of leading the Spirit to wins with her multiple goals on the season.
Pride showing expansion struggles
Despite all expectations, the Pride came out this season with a point to prove. Without a doubt, this brand new team is capable of making playoffs if things go right. Things went awry for them against FC Kansas City, where they fell 2-0 against the team that was sitting at the bottom of the table in a match that was missing national team players - as well as some of the Pride's attacking players due to injury. Missing players were a big factor in that match, but just last week Orlando - with all game changing Pride players included - was held scoreless against Western New York Flash, a team they beat just last month. If this trend continues, Orlando will become just like any other expansion team who struggles due to no more than the fact that they're the newest team adjusting to the league.
Washington's attack needs more
Stengel, Lohman, and Matheson aren't enough to keep this Spirit team high in the standings. Their usual leaders, Christine Nairn, and Crystal Dunn haven't been as effective on the field as they have been in the past. Dunn, the 2015 league MVP, has tallied three assists, but no goal so far this season. Meanwhile, Nairn, who is known for her shots from distance, has only collected one assist and is also still in search for her first goal of 2016. When Nairn and Dunn are playing at their best, this Spirit team is a threat to anyone who comes across them. Admittedly, Dunn didn't break out until the second half of the 2015 season, so there's still time for her and Nairn to wake up.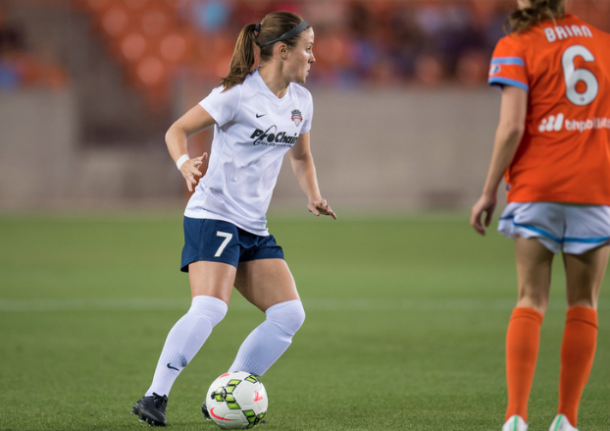 Washington is right above Orlando in standing by two points, and a win for the northeastern team can propel them into first place. If both teams come out with the desire to win, we very well could be in for a high-quality match.
The Spirit will host the Pride at Maureen Hendricks Field Maryland Soccerplex on Saturday, June 18 at 7:00 PM ET.