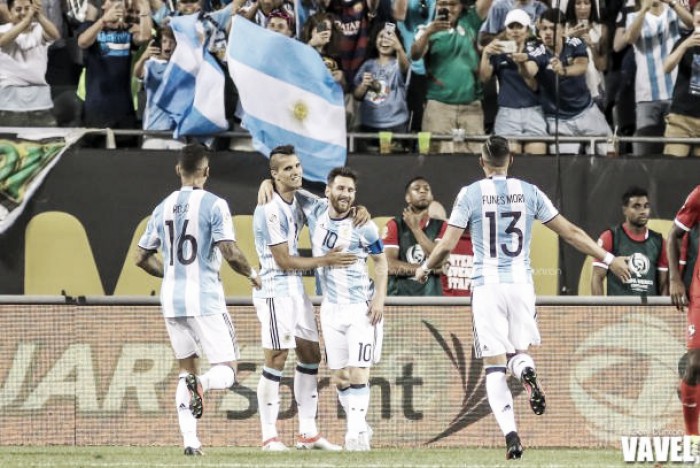 Lionel Messi and Argentina are now in the knockout stages of the Copa America Centenario and there is nothing that should stop them from claiming the trophy, besides themselves.
Looking to end the championship drought
La Albiceleste has not won a senior international tournament since the 1993 Copa America that took place in Ecuador. Argentinean goal scoring legend Gabriel Batistuta recorded a brace to defeat Mexico 2-1 in the 1993 finale at the Estadio Monumental.
Since 1993, Argentina has gone on to finish in second place, five times. Three times they were the runner-ups in the Copa America's (2004, 2007 and 2015). Plus they finished in second in the 2005 FIFA Confederations Cup and in the 2014 FIFA World Cup.
This national team is all too familiar with settling for second place. However, with only five other nations (USA, Colombia, Venezuela, Mexico and Chile) left in this tournament and with heavyweights Uruguay and Brazil gone, Messi and company are poised to make a run to the final once more.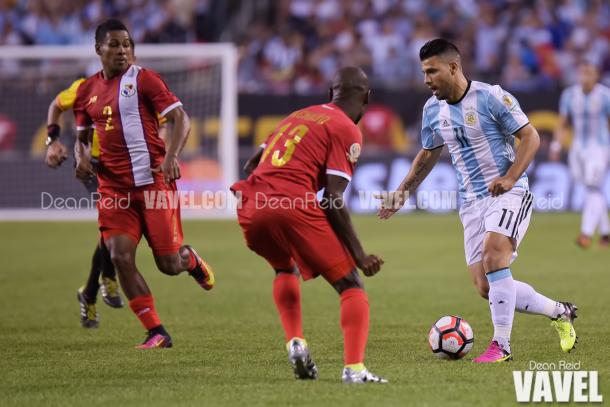 La Albiceleste is clicking at the right time
Argentina emerged from group D as a contender with all nine points and a plus nine goal differential. Even the defense of the South American nation has been playing at a high level. They were in a group that contained the likes of Chile, Bolivia and Panama and only conceded one goal in the process.
That came in the first match against La Roja. They were able to beat their fellow CONMEBOL rivals 2-1 on June 6th at Levi's Stadium in Santa Clara, California. In the next two matches against Los Canaleros and La Verde, the defense continued their dominance as they shutout both nations.
However, the offense woke up and the United States was introduced to Messi. Argentina, in the final two matches, combined for eight goals, while Messi recorded a hat-trick in his first game against Panama in less than 20 minutes as a substitute. With both the offense and defense performing at such a high level at the right time, no country seems able to stand toe to toe with La Albiceleste.
Too much depth to worry about injuries
Messi has only played in two matches and has yet to start in either of them. However, the offense has shown that there is enough talent on this roster to still crush teams without the Barcelona star. Players like Erik Lamela, Sergio Aguero, and Ezequiel Lavezzi have just been a few of the names that have stepped up in Messi's absences.
Angel Di Maria can also be put on the list of players performing to a high caliber in the tournament. He has scored a goal and has recorded two assists as well. Not to mention Di Maria's pace, creativity and relentless desire to attack has caused the defenses to have many nervous moments.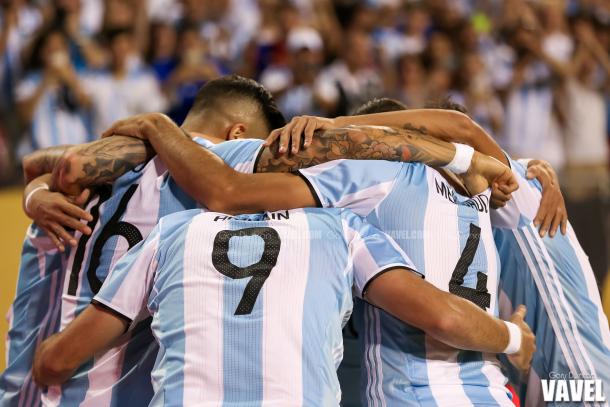 However, in the 5-0 victory against Panama on June 10th, he picked up an adductor injury. He has not played since then, but according to Argentina head coach Gerardo Martino he might be making a return to the pitch soon.
"I've seen him [Angel Di Maria] running around the pitch, and I see him in good spirits as well," Martino told Goal.com. "But I can't tell you when he will be available to play."
However, there is a good chance that Di Maria will miss the quarterfinal match against Venezuela on Saturday at Gillette Stadium in Foxborough, Massachusetts due to his injury. If that happens, Martino will not be worrying too much since Messi is expected to start.
The pressure is the main obstacle for Argentina
This team is loaded and on paper, they are expected to claim their first international trophy in 23-years. However, the fans of La Albiceleste are growing impatient and want this drought to end. If Messi and company can keep their heads cool and stay focused on one game at a time then there is no reason why the Argentineans will not be lifting the trophy.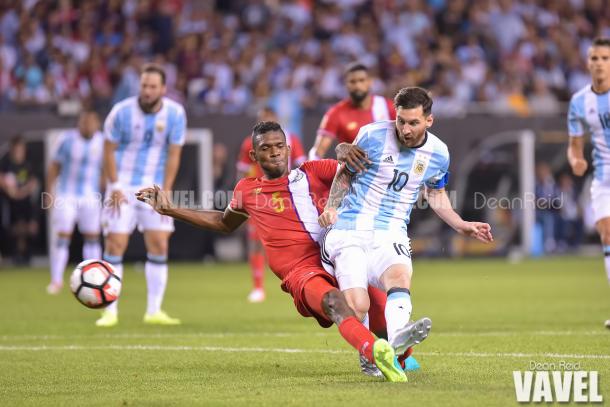 It also helps that Messi's believes that his team is only going to get better as the tournament progresses.
"As we move forward, we're going to grow," Messi told Ole. "We are doing well in all aspects. We have already been working together for a while and have got to know the coaching staff, and they us. From the beginning until now, we have grown a lot."
If this team can find ways to improve on their already stellar performances in this Copa America, then the race for the title has become a solo competition.