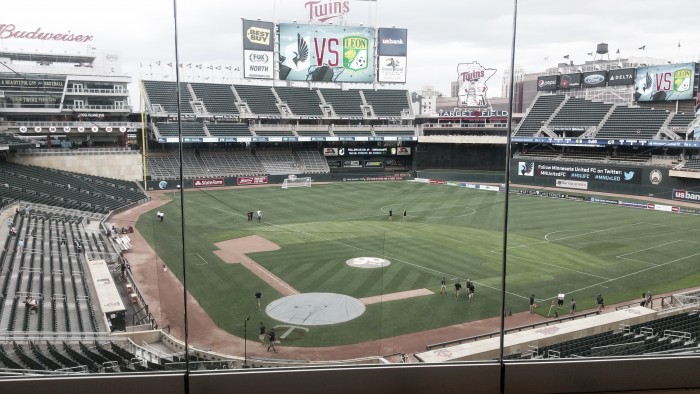 Minneapolis, Minnesota -- It was a tale of two halves for the Minnesota United FC, as they hosted Club Leon of LigaMX in an international friendly at Target Field.
"We have the potential to play well," Minnesota head coach Carl Craig said after the match. "The only thing keeping us from a win was the silly mistakes that we made."
Leon strikes early
The first goal was posted in the 25th minute by Club Leon's German Cano, who used a nice header to put La Fiera up 1-0. That was the score when the halftime break came, but it would not be the final.
"I just told them that they needed to step up their play," Craig said of what he said at halftime. "I told them that they needed to stop the silly mistakes, and for the most part they did."
Leon got a second goal early in the second half when a shot from the far corner was deflected by a Minnesota player into the net to put Leon up 2-0.
"That was one of the sillier mistakes that we made," Craig commented. "That was also a bad break for us, and it cost us in the end."
Minnesota rebounds to tie the game
United was able to respond, and even tie the game. Their first goal came in the 62nd minute when Lance Laing scored off of a free kick to move the Loons to within one goal. They added another a few minutes later when J.C. Banks found the back of the net to tie the game and give United some hope.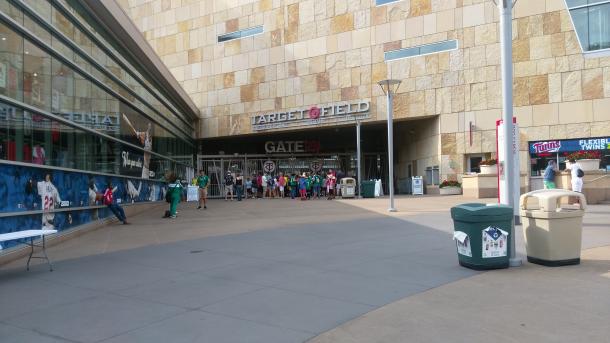 That newfound hope did not last long, as Juan Cerevas scored in the 75th minute to give Leon the lead again. They extended it to a 4-2 lead ten minutes later when Cerevas again found the back of the net.
That was all of the scoring as despite a valiant effort from Minnesota, they were unable to make a second comeback, and they fell to one of the top teams out of Mexico.
Coach Craig has nothing but compliments about Leon
"They are a good team," Craig said. "Good teams take advantage of mistakes that poor teams make, and that's just what they did. They made the plays when needed, and we did not."
"The atmosphere was a lot different," Craig said about the differences between last year's matchup between the two teams and this year's. "There were a lot more fans, and it was a lot of fun. Hopefully when we move to MLS next season, we will get more fans than this to each game."
Minnesota now turns their attention back to NASL play, as they host the Carolina Railhawks next weekend in the fall season opener.