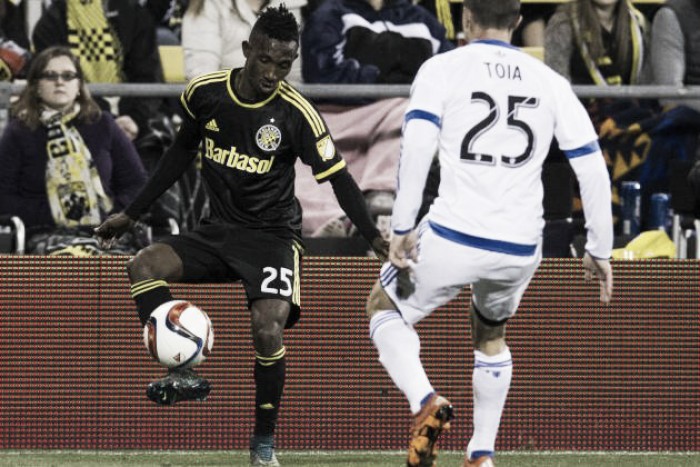 Columbus Crew SC caught a break this week when an independent panel from the MLS Disciplinary Committee rescinded the red card given to defender Harrison Afful. The red card came during the 74th minute of play in their recent outing against D.C. United. Afful slid on the ground, trying to collect the ball from an ongoing Marcelo Sarvas.
Referee Silviu Petrescu fooled by antics
As Sarvas went for the ball, it appears he went over the ball and stomped on the hip of Afful. Referee Silviu Petrescu thought wrong, after being fooled by the antics of Sarvas, who hopped on one leg, indicating that Afful got the ankle of him. You can see the play here.
Head coach and sporting director for Crew SC, Gregg Berhalter, has been nothing but perfect when appealing red cards this season. A perfect 3-3 this season, Berhalter caught a break when the league rescinded the card themselves.
The fine and one-game suspension were unanimously upheld, and Harrison Afful will be available for selection in the final home match of Crew SC's three-game home stretch.
Afful has appeared in all but two games
Afful has appeared in 17 of 19 games this season for Crew SC. All of those being in the starting XI. Two games Berhalter has declined using Afful as a sub, making him an unused sub.
Nicknamed "The King", Afful is a solid right back, and has the ability to get up and down the flank easy, as well as being solid on defense. Afful opened up his MLS scoring account against Toronto FC when he hit a one-time volley off of a corner kick.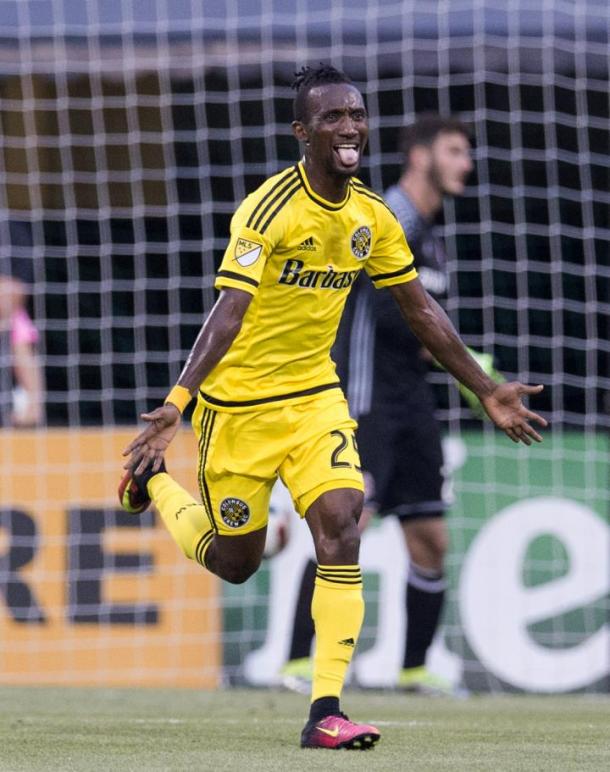 You can catch the Ghanaian defender in action this Saturday, as Crew SC host Orlando City SC at 7:30 pm EST. Columbus is seeking their fourth win of the season against a struggling Orlando side, who looks to get help from newly, appointed head coach, Jason Kreis.