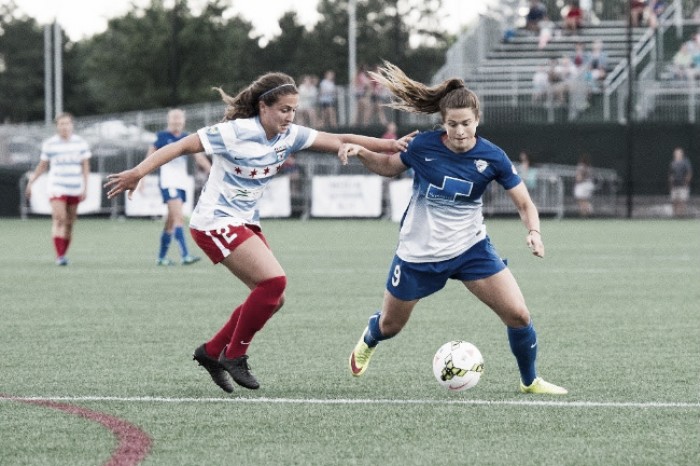 It has been announced that the Chicago Red Stars have acquired Stephanie McCaffrey from the Boston Breakers in a big trade. In exchange for the forward, the Breakers received the two-highest second round draft picks, a third-round pick and a fourth round pick in the upcoming 2017 NWSL College Draft. This gives Boston four extra picks added onto what they are planned to be given at the end of this season. They received an international roster spot for 2017 as well.
McCaffrey's history
The 23-year-old forward spent her college years at Boston College, where she became only the fourth player in program history to score 90 or more points in her career. She was then drafted fifth overall in the 2015 NWSL College Draft by the Red Stars, only to be traded to the Breakers in the second round of the same draft. Since then, McCaffrey was made 27 starts in 31 appearance for Boston. She's scored three goals and collected three assists in her time with the Breakers, all coming in her rookie year.
On the national level, the forward was part of the U.S. Women's U-23 National Team throughout 2014 and 2015. In January of 2015, she received her first call up to the full team. In her very first appearance for the full team in October of 2015, she scored her first international goal against Brazil in the U.S. Victory Tour.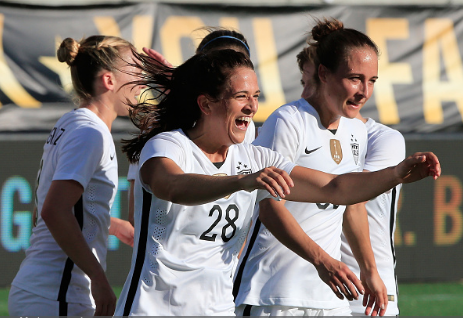 Experienced McCaffrey ready for Chicago
In her second season with the Breakers, McCaffrey played in 12 matches, starting 10 of them. She logged a total of 921 minutes as a Boston Breaker in 2016.
"We are thankful to Stephanie for her contributions as a Boston Breaker," Boston general manager Lee Billiard said in the team's official press release. "Both parties feel the time is right to part ways and we wish Steph the very best in Chicago and her continued career."
The Chicago Red Stars host the Houston Dash at 7pm Central Time tomorrow night at Toyota Park. The Boston Breakers return to action next weekend as they host the Portland Thorns.