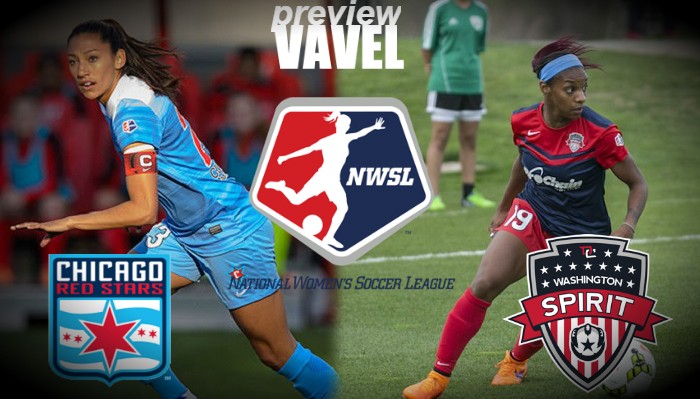 In the final week of regular season play of NWSL, the Washington Spirit are traveling to take on the Chicago Red Stars in hopes of claiming the NWSL Shield. After a week without NWSL action due to an international break, the playoff race is back and just as intense as ever with the Red Stars trying to secure their spot for post-season.
Spirit stronger than they've ever been
The currently first place Washington Spirit have already clinched home field advantage for next weekend's playoff matches. They enter the final weekend of regular season play with 39 points, only one more than second place Portland Thorns. A win over the Red Stars will award the Spirit with the 2016 NWSL Shield, a title that has been awarded to the Seattle Reign twice in the last two consecutive seasons.
The best game plan for the Spirit is to keep playing like they have been. Their midfield is the most important part of their play, as they take care of the ball well and also build the attack with some quick one-two touches. Finding the net isn't much of a problem for the first place team either, but players to look out for are Christine Nairn, Johanna Lohman, and Katie Stengel as well as Diana Matheson off the bench.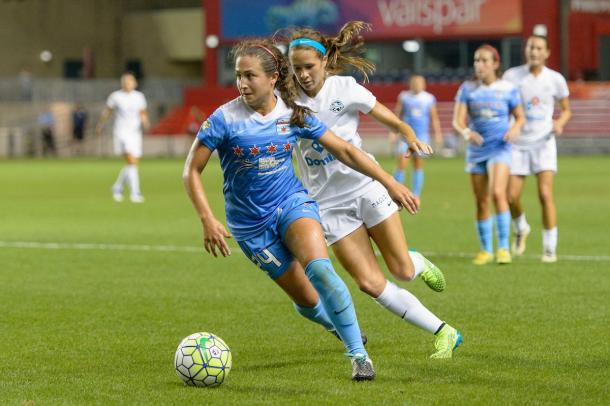 Chicago trying to make second playoff appearance
The Red Stars aren't in the clear quite yet, seeing as the last two spots in the playoff race are still very much up for grabs. They sit at third place with 30 points, only a mere one point ahead of fourth-place Western New York Flash and three points ahead of fifth-place Seattle Reign. A win on Saturday night will give Chicago sole ownership of third place and see them through to next weekend's playoffs.
Connecting passes and not hesitating or dwelling on the ball will be the biggest points for Chicago. Due to the Spirit's ability to control and build from the midfield, the home team needs to make use of their players out wide. Attacking from space on the outside is the best way to go, especially with the types of players Chicago has. Outside back Arin Gilliland will be key in operating on the flank, as well as crucial midfielders Danielle Colaprico and Vanessa DiBernardo.
The Chicago Red Stars host the Washington Spirit in Toyota Park for their last game of the regular season this Saturday. Kickoff is at 8 pm Eastern Time.