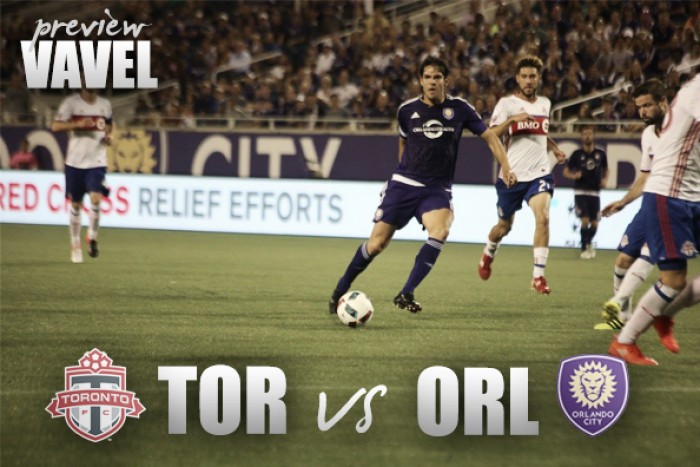 'Midweek action in Major League Soccer sees Toronto FC host Orlando City SC in a match that has implications for both teams in the Eastern conference.
Toronto is in the race to finish with the 2016 MLS Supporters Shield after already qualifying for the playoffs this year. Tied on points with the New York Red Bulls and New York City FC, and five points behind league leaders FC Dallas makes this a good opportunity for the home side to edge closer to FC Dallas and break away from their rivals in the conference standings. Orlando is trying to reach the playoffs and is currently two positions below the red line. A win tonight for the away side, and a loss by D.C. United elsewhere puts Orlando right in the mix for the final playoff spot with three matches to go in the regular season.
Altidore carries Toronto whilst awaiting Giovinco's return
Toronto has managed fairly well since star man Sebastian Giovinco picked up an injury in late August but his return will not only be welcome but timely as well as they chase the top spot in the standings. Giovinco's talent is unquestioned and with 16 goals and 13 assists so far this season, his attacking prowess will only make Toronto stronger as they head into the business end of the season. Head coach Greg Vanney was cautious in predicting Giovinco's availability for this match and stated to the Toronto Sun that "he came out and did his work at the first part of the training session and says he's feeling good." Vanney then added that they had to make a decision game time decision but that Giovinco's recovery trip to Italy was "a positive one".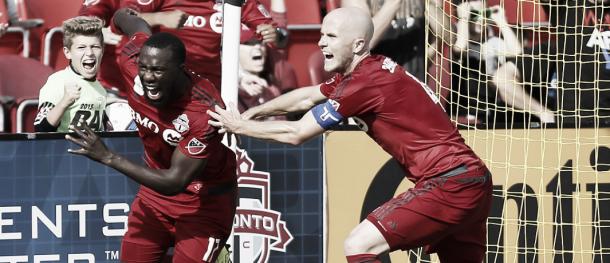 If Giovinco is unavailable tonight, Jozy Altidore will continue to bare the brunt of the attack for Toronto, which he was done excellently in Giovinco's absence. Altidore has picked up three goals in three matches and looks set to continue his fine form for Toronto as he has fully recovered from the injuries that have kept him out for a large part of the season so far. Altidore has been assisted by Michael Bradley and Jonathon Osorio here and there but for the most part, Altidore has been the main man for Toronto in September and they will look to him again if Giovinco does not see minutes tonight.
Orlando needs to stop the slide down the table
The month of September has not been kind to Orlando City. After an impressive away win in Montreal where Kaká , Carlos Rivas, and Matías Pérez García starred for the visitors that day, the side from Florida has proceeded to lose their next three matches. That run of form has seen them slide further away from the playoff spots and the loss to Columbus Crew at home, in particular, has many fans worried about where the team is going now. The other two losses came against Los Angeles Galaxy and DC United and while those losses may have been slightly expected, the score lines of all three matches were not. A 4-2 loss to the Galaxy and then consecutive 4-1 losses to Columbus and D.C. United will be concerning figures for head coach Jason Kreis who's previous teams have never been this porous in defense.
Orlando has no issues going forward and could quite possibly cause Toronto a few headaches in that respect. Kaká and Cyle Larin continue to produce for Orlando even during this last losing streak. Kaká has eight goals and eight assists for the season while Larin has 14 goals and three assists for the season. If they continue to combine well and a few other Orlando players step up, they could find a way to win tonight in Toronto and push themselves up the Eastern conference table.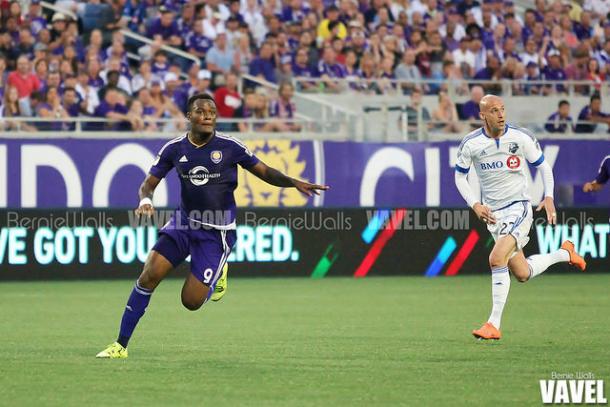 The game will be won or lost in defense
Toronto has a strong team and currently have conceded the least amount of goals in the Eastern conference but that has not stopped their back line from conceding goals at inopportune moments due to a lack of concentration at various points in the game. Against a team like Orlando, who have quite a potent front line themselves, those lapses must not happen. The back five need to keep their concentration throughout the game and allow those in front of them to not only dictate the game but keep the ball in the opponents own half so the defense will not have to endure too many attacks.
Orlando is porous in defense and head coach Jason Kries will be well aware of how many goals they have conceded in the last four matches, 13 in the month of September. That needs to change tonight or Orlando could be facing another heavy defeat as the likes of Altidore will not need many invitations to find the back of the net if given the chance. Orlando's away form is also not encouraging and that is mainly due to how many goals they concede away from home. If they want to get three points tonight, they need to essentially shut up shop and hope to capitalize on any mistakes by Toronto.
Prediction
Toronto FC 3, Orlando City SC 1
Quotes via the Toronto Sun