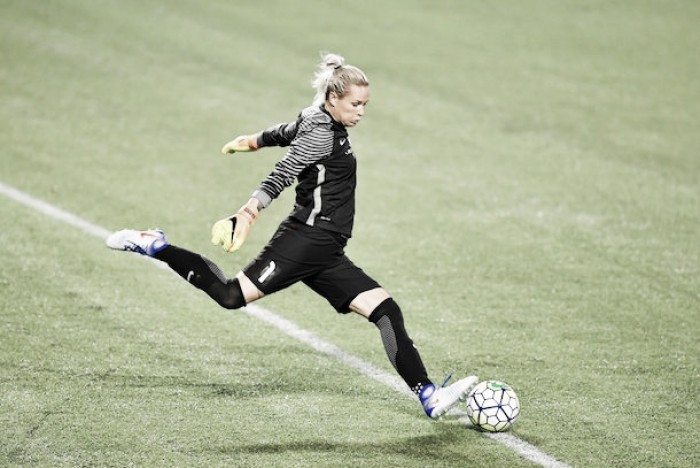 It was announced on Tuesday that the Orlando Pride's Ashlyn Harris took home the title of NWSL Goalkeeper of the Year. Goalkeeper of the Year is one of six awards annually handed out by the league. They're voted on by players, coaches, and the media at the end of the regular season.
Harris dethrones main competition
A past winner of this award, in particular, is Alyssa Naeher, a player for the Chicago Red Stars and perhaps more notable, Harris's main competition for the number one goalie spot on the USWNT. Harris, who began her career at the University of North Carolina, played in previous American leagues, in Europe, and for the NWSL's Washington Spirit before being picked by the Pride during last year's expansion draft. Known for her entertaining saves and friendly personality, she had a huge impact in drawing crowds to Camping World Stadium during the inaugural season.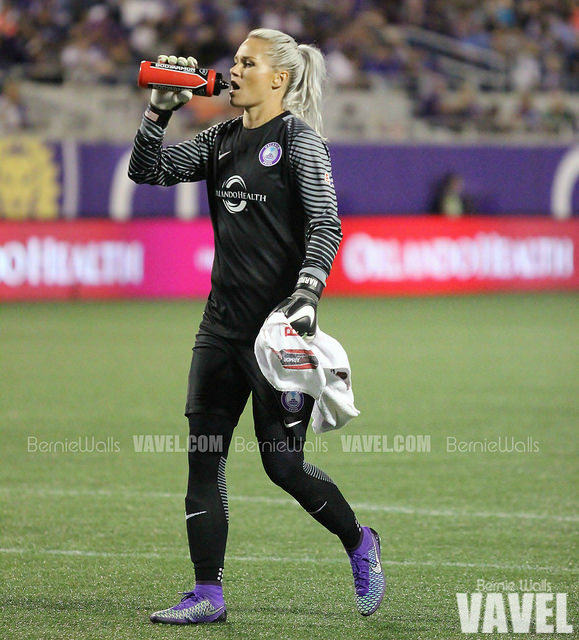 Harris came up big for her team often
Throughout the season, Harris did all that she could to hold together the Pride, despite noticeable holes in the team. Overall a very young team, it was up to Harris to direct her defenders to their marks more often than goalies of other teams. Despite her best efforts, like any other defenders they were caught out of position, forcing Harris to make acrobatic diving saves to keep her team in the game.
Although they finished in ninth place, many of the games were kept close thanks to the work of Harris in goal. With that finish in the table, the playoffs and final weren't an option for the Pride, but Harris is not done with soccer for the year. As one of the top two goalkeepers on the national team, it is likely she will be called up to the October camps for a chance to prove herself as a necessity for the team going forward. If Jill Ellis thinks similarly to Harris's coaches and peers, her talent will not go unnoticed.