LA Galaxy and FC Dallas gave a neutral game where they didn't do any damage to each other, ending the match with a score of 0-0. This was the last game of the 2016 MLS season prior to the playoffs where only the LA Galaxy advanced.
The Guatemalan player of FC Dallas, Carlos Ruíz, signing fans shirts prior to the game.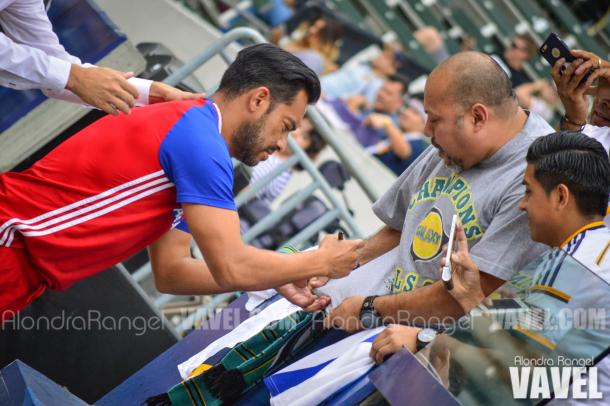 Landon Donovan warming up before the match.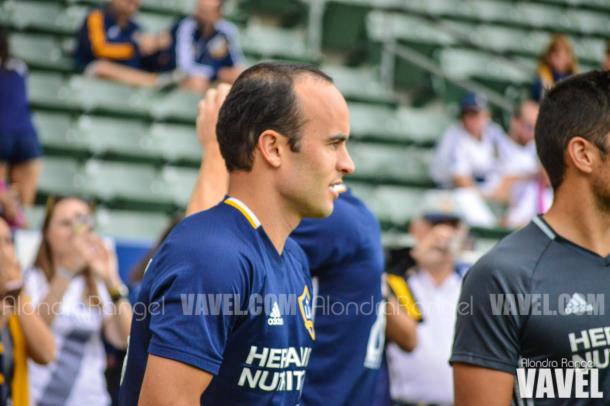 The players of both teams walking on the field.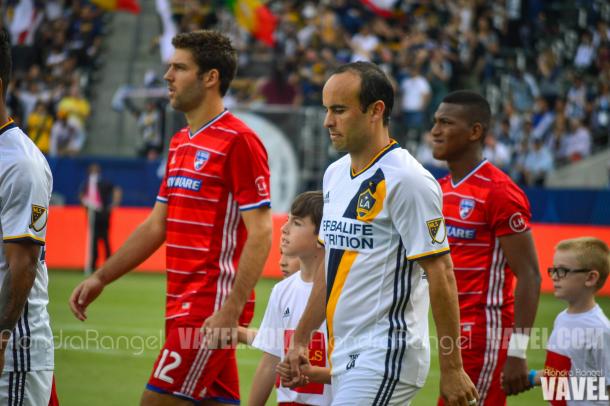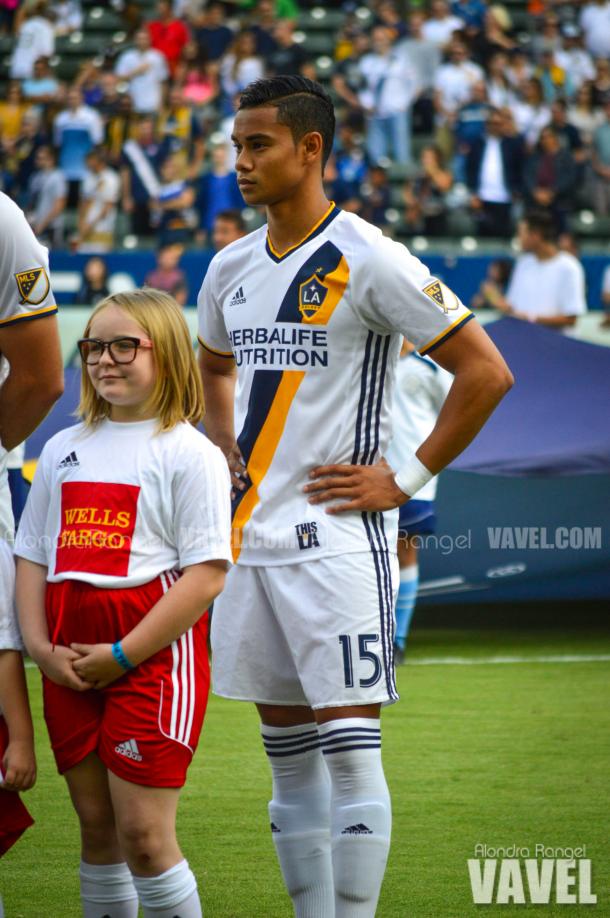 Official photo of the LA Galaxy team.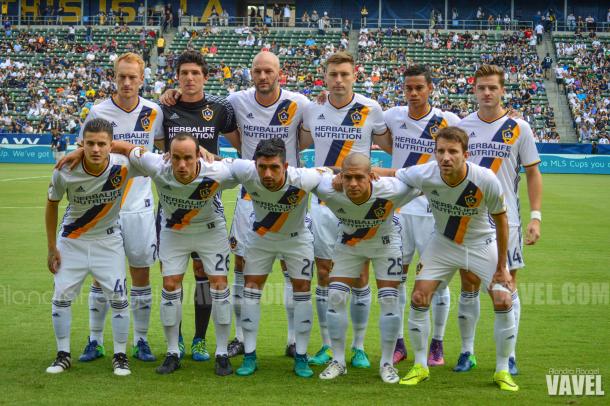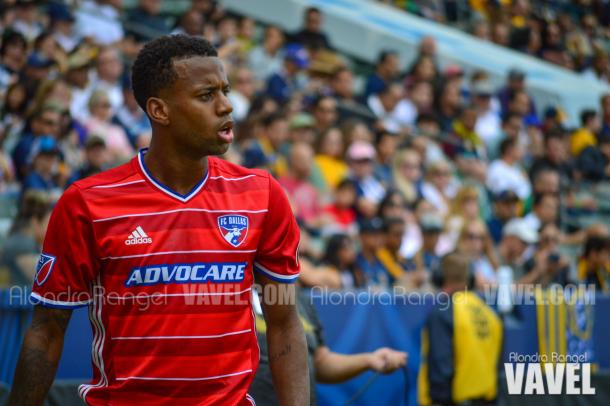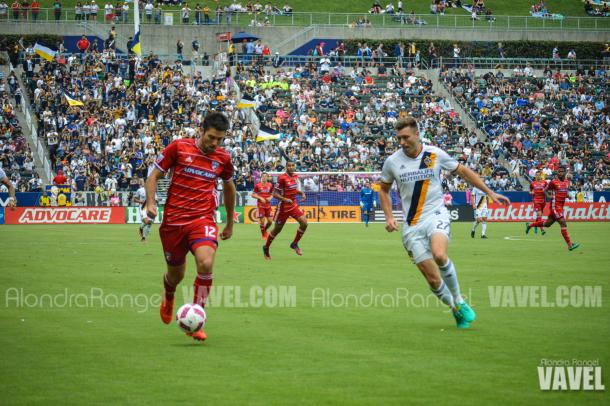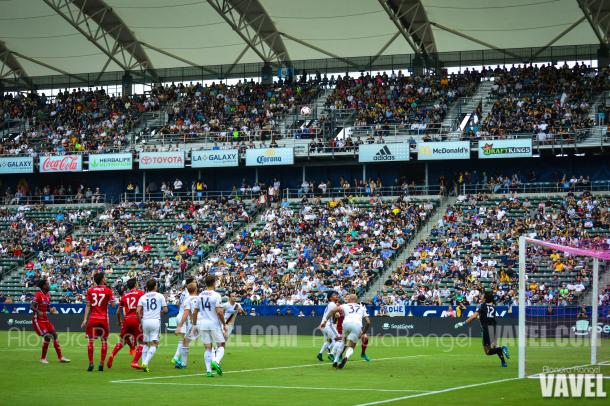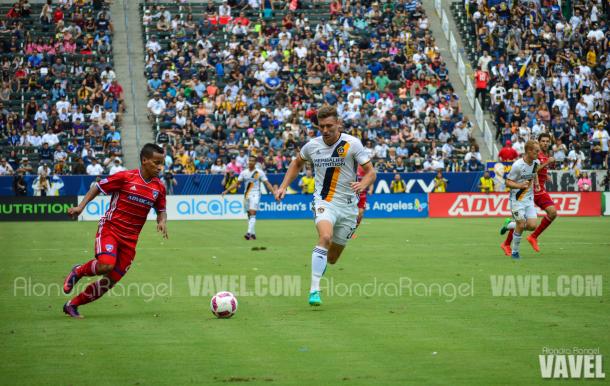 The midfielder, Tesho Akindele, fighting for the ball against the home team defender Jelle Van Damme.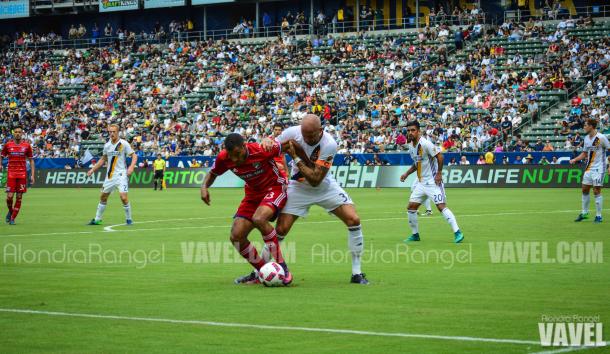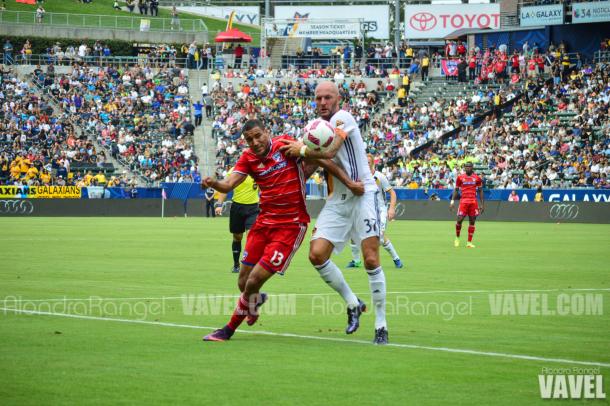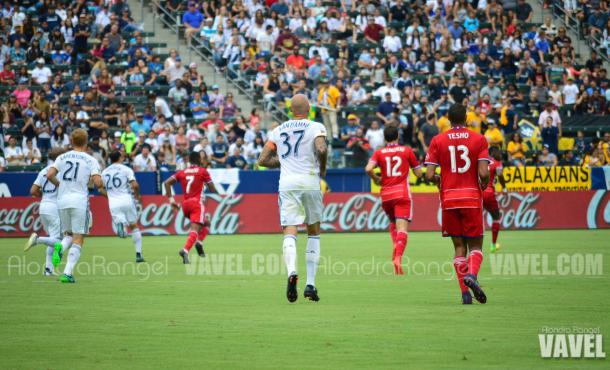 Atiba Harris trying to reach the ball.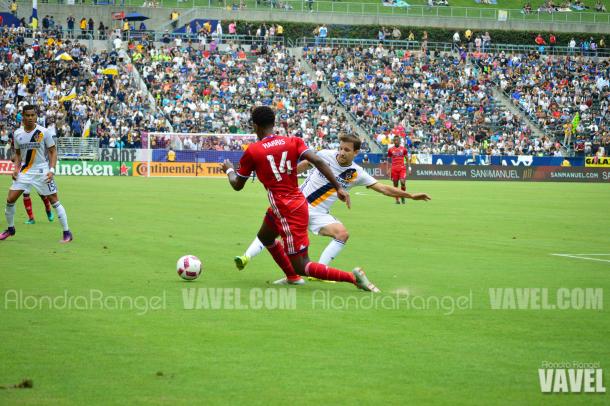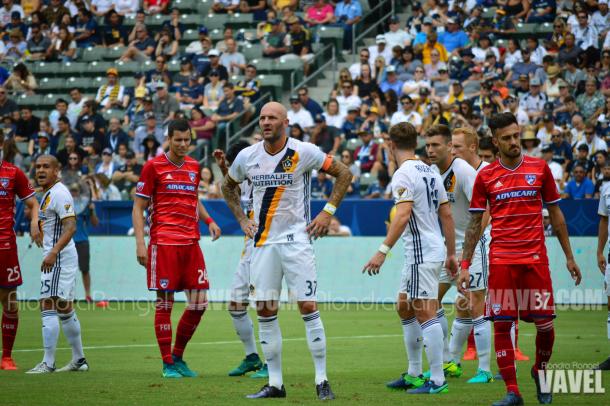 The LA Galaxy goalkeeper, Brian Rowe, giving indications to his fullbacks.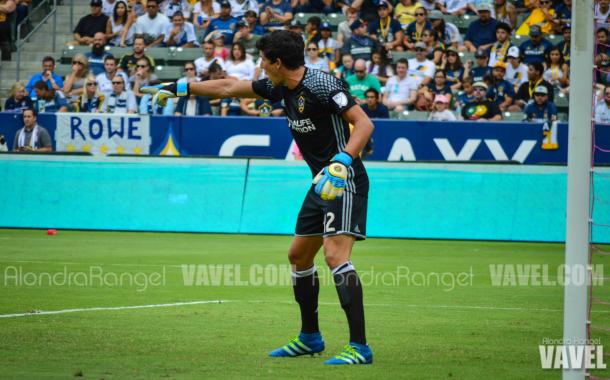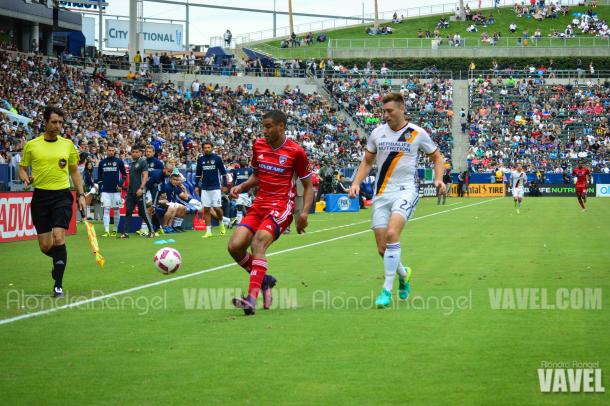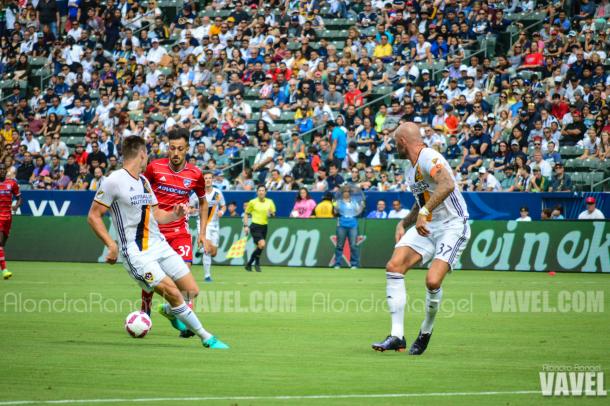 Referee Chris Penso giving a yellow card to Donovan at minute 31 of the first half.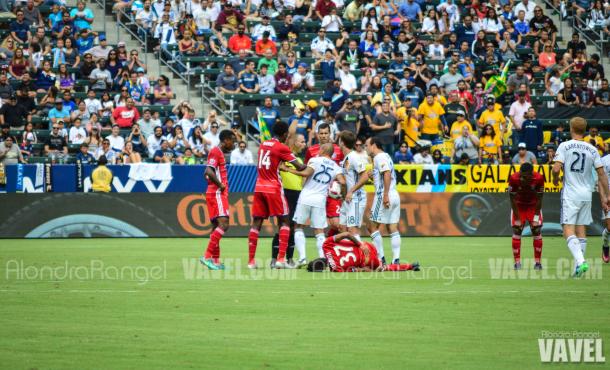 LA Galaxy substitutes for this match.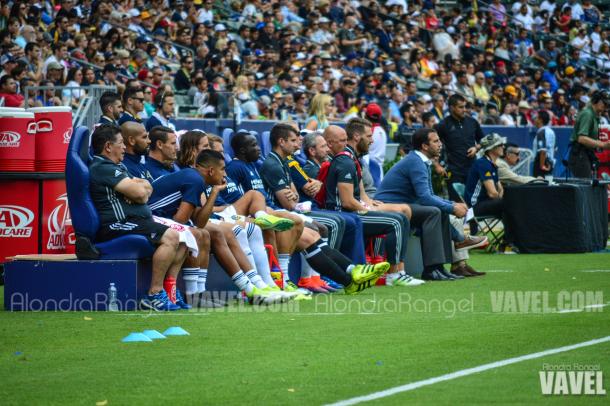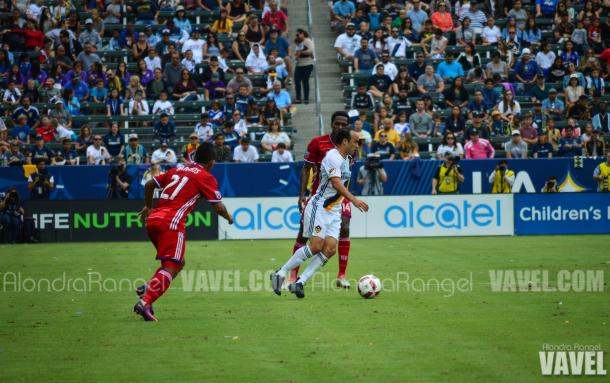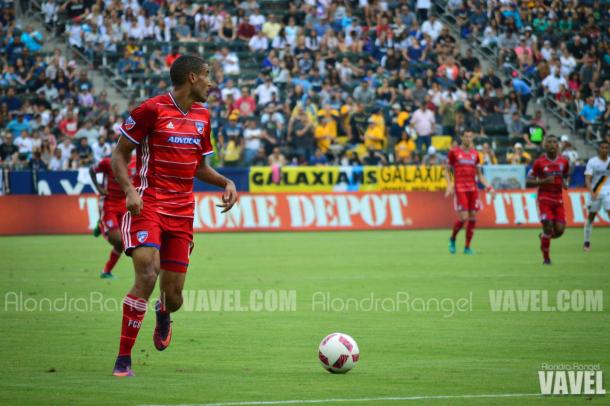 Fans supporting their team.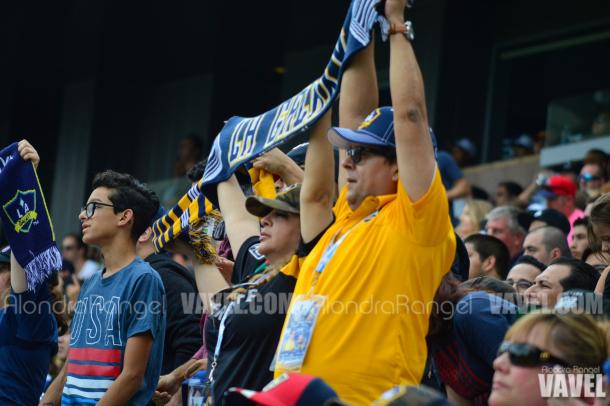 Alan Gordon waving to the LA Galaxy fans.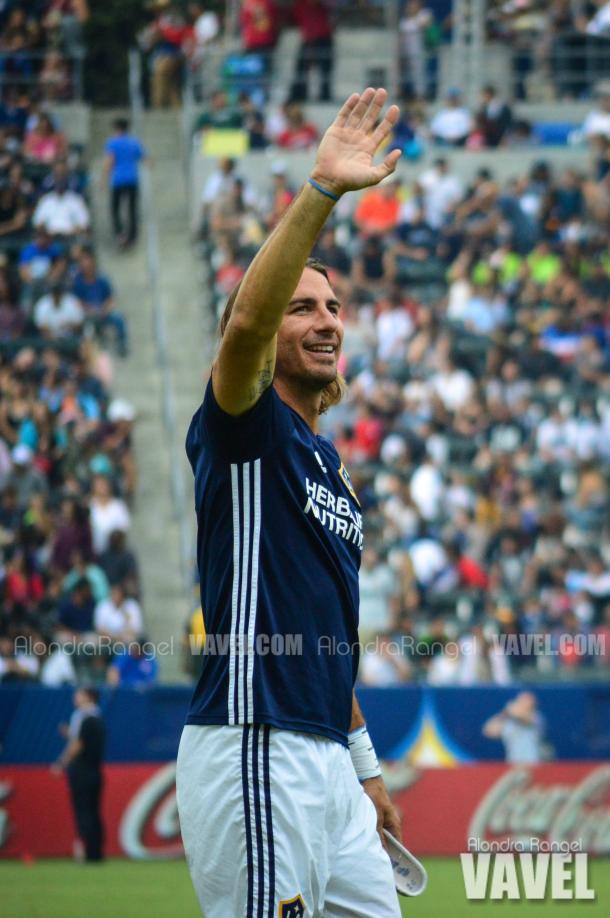 The striker, Raul Mendiola, launching forward to attack the opponent net.