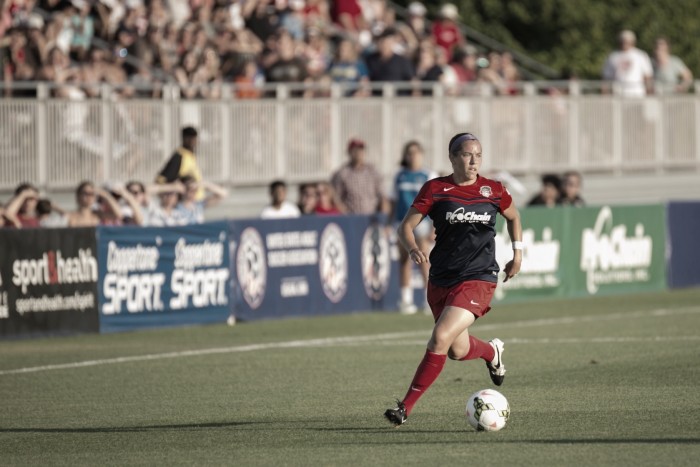 The management of the Washington Spirit team took the initiative to re-sign defender Whitney Church for the 2017 NWSL season. As she has been with the team for the past two seasons, she now embarks on a journey of marking her third year to play with the Spirit as she has signed an updated contract with the details being disclosed.
From Penn State to the Spirit
The 23-year-old defender attended Penn State University and graduated in 2014, with a major in Kinesiology. She was a starter in all games throughout her four years. She has various awards and honors, which includes being a two-time Big Ten Defender of the Year.
With her four years at Penn state, Church has made history of having the most playing time on the field with a total of participating in 8,243 minutes, which is approximately 137 hours of game time.
After playing soccer as a team member of the US U-17, Loudoun U-18, and Penn State team, Church was able to use all of her playing experience to lead up to her dream team as she stated:
"For years, I've been able to watch this team play hoping that one day I could have the opportunity to play alongside them. To have that dream now become a reality is absolutely amazing."
While Church attended Penn State, she was ranked as the second best defender in the country according to Top Drawer Soccer. As the 2015 NWSL College Draft took place Church was the 30th pick in the draft. When Church joined the Spirit in 2015 she was teammates along with other fellow Penn State alums, which included Ali Krieger, Joanna Lehman, Christine Nairn, and Tiffany Weimer, who is no longer with the Spirit.
Stats with the Spirit
During her 2015 season, Church spent approximately 1,364 minutes of playing time on the field as she was apart of 16 season games. In 2016, she started in seven games and participated in a total of 11 games with about 1,484 minutes of playing time recorded.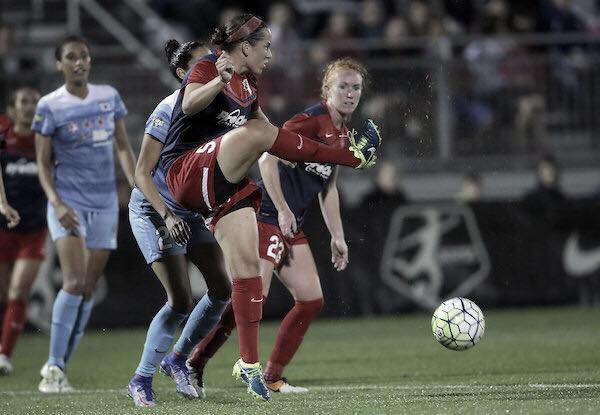 Head coach Jim Gabarra expressed his satisfaction of having Church's continued play for the Spirit:
"We are very happy to have Whit re-sign with the Spirit. She made the most of her opportunities this past season, and we look forward to having her quality defending back with the club in 2017."