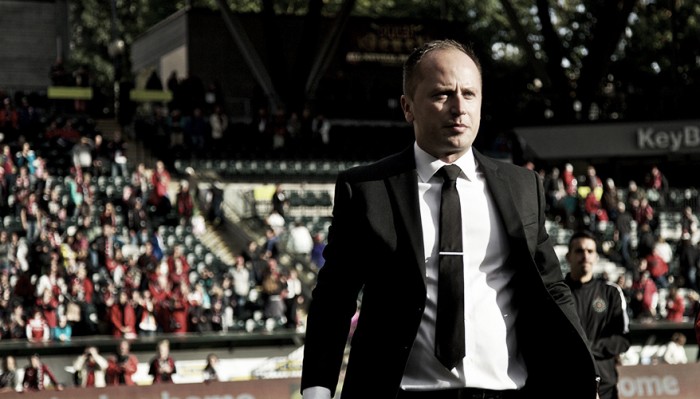 Earlier today NWSL club Portland Thorns FC announced that the organization has signed head coach Mark Parsons a long-term contract extension. The club has also signed goalkeeping coach Nadine Angerer a contract extension on top of naming her the club's director of goalkeeping. In their first years of coaching the Portland Thorns in 2016, Parsons and Angerer led the club to the 2016 NWSL Shield with the club's best regular-season record of 12-3-5 and a total of 41 points. They also set a new club record for the most wins and points in a single season.
Parsons prominent in NWSL
Mark Parsons was added to the Thorns' staff last offseason after holding the title of head coach for the Washington Spirit for three seasons. In his first season with the club, he coached Portland to a 12-game unbeaten streak to open the 2016 season. At the end of the season, the 30-year-old coach was named NWSL Coach of the Year, making him the youngest coach in league history to win the award.
"I am very thankful for the commitment Merritt Paulson and Gavin have shown in me, and I'm excited to be a part of this special organization long term," Parsons expressed to the media. "It has been a pleasure working with our passionate staff and committed players, and together, with the best fans in the world, we can continue to build on a record-setting 2016 season."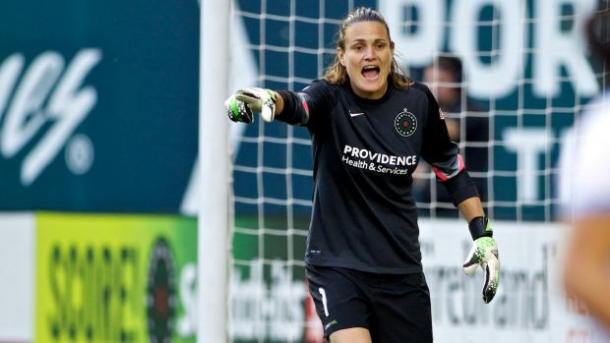 Angerer continues working with the Thorns
Nadine Angerer did not start her career with the Thorns as a staff member. The 2013 FIFA World Player of the Year played two professional seasons in goal for Portland. The German international made 28 appearances in goal for the Thorns, all of them starts over the 2014 and 2015 seasons.
She was added to the staff as goalkeeping coach for 2016, and the Thorns ranked first in the league for fewest goals allowed with 19 and a 0.95 goals-against average. This makes Portland the third team in league history to allow fewer than one goal per game. Also, the club as a whole collected seven shutouts on the season to tie the team record set in 2013.
The Portland Thorns finished second overall this season and made it to the playoffs, where they lost to eventual champions Western New York Flash. They look to enter the 2017 NWSL College Draft with four draft picks.