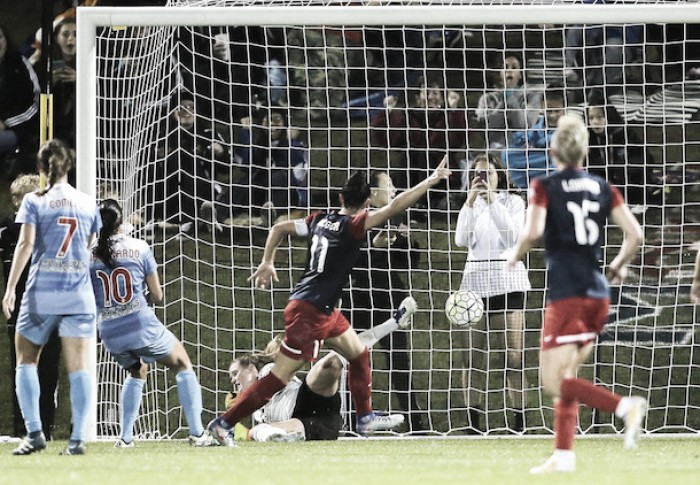 The Washington Spirit have made headlines multiple times in the past few weeks, following their high-profile trades of Ali Krieger and Christine Nairn. After a run at the championship this fall, trades of such integral players shocked and confused fans, and rumors about internal issues between the players and the front office, especially following the incident regarding the national anthem and Megan Rapinoe this summer.
Gabarra issues statement to fans
Head coach Jim Gabarra has issued a statement in an attempt to dispel rumors of unrest in an attempt to keep fans faithful and hopeful for upcoming seasons.
In his letter, Gabarra reminds fans that the team is made up of "dozens of moving parts involving multiple points of interest" but he is also understanding that public releases are often vague and troubling especially when fan favorites are being moved around. Gabarra intends to keep aiming high with his team and believes that some turnover is essential for success. The letter in its entirety read:
"Dear Spirit Fans,

In light of the response to our recent trades here at the Spirit over the past two weeks, I feel it's important to share some reasoning and information with our fans. While I can't share everything, we understand and value the emotional connection our fans have with our players and club, so I'll share as much as I can, in the hope you can feel the same level of optimism I have for our future.

The Spirit certainly had a historic and successful season in 2016, my first at the club. The entire club and our fans collectively achieved great things through togetherness, hard work, and commitment at every level. It was especially rewarding and something I'll never forget. I hope we can all look back a year ago and see the result of the changes made then as well as acknowledge the job done by new and returning staff and players.

That said, my role as general manager is to continue to evolve and improve the club and the roster. In doing so, there are numerous factors and decisions to be made, often based on dozens of moving parts involving multiple points of interest. In most every case, the public will never see or know all of the reasons, so it's very understandable that official public releases of information can cause strong emotions.

As you know, 2016 was my first season with the Spirit, as it was for Denise Reddy as my assistant coach. We both came into a new situation with solid returning core of very talented staff and players. This was enhanced with a good draft class and successful new signings, and together we grew and learned. Reaching the NWSL Championship match in Houston was great, however, it's still my job to look forward and continue to put things in place that give the club the best chance to keep reaching for our goals. As is the case with every team in pro sports changes must be made, because no matter how successful a season, things can always be better.

Before making any changes, I evaluate each and every aspect of the club, taking into consideration input from my staff, talking to players, and then create a plan to improve and move forward. Just as was the case a year ago, the plan for the 2017 roster requires changes and improvements. These changes are not taken lightly and are always difficult. Not everyone completely agrees with these changes as they happen, sometimes even including the owner. But I assure you that the only factors ever used in making these decisions are about how to put the best team on the field every day. I would never make any player trades based on any other factors, and ask for our fans' consideration as we go through the changes that all NWSL teams go through this time of year.

Thanks for your continued support,

- Jim Gabarra"
Will letter relieve worries from fans?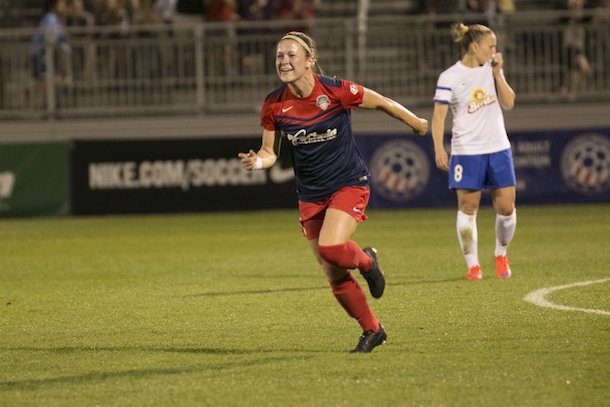 While this letter may not assuage all worries that Spirit fans may have, a response to the speculation is the start that the Spirit needs if the want to maintain their fan base in coming years. Krieger and Nairn have both been with the team for three years, becoming the favorites of many along the way, and with rumors of Crystal Dunn looking at teams overseas, the Spirit will have lost a lot of star power. Fan outreach is more important now than ever, so this letter will likely be the first of more to come.