American soccer is not very good. Sure, nuestros gentes estadounidenses may have a fourth place finish in the Copa America Centenario to claim as their own.
However, the latest in a long series of warning signs that less progress had been made in American soccer since the 1950s, came about as Costa Rica thoroughly manhandled the Stars and Stripes 4-0 at the Estadio Nacional in San Jose.
The Ticos kept pounding at major weaknesses of the Stars and Stripes--the lack of maliciousness in how they played the game, lack of mental focus and a relative inability to read the game, and long-balls. Coach Jurgen Klinsmann's side only completed one pass in the attacking half.
The United States Men's National Team now sits at the bottom of the Hexagonal group, behind the Soca Warriors of Trinidad & Tobago on goal difference. The United States had not lost its first two matches of a World Cup qualifying round since 1980.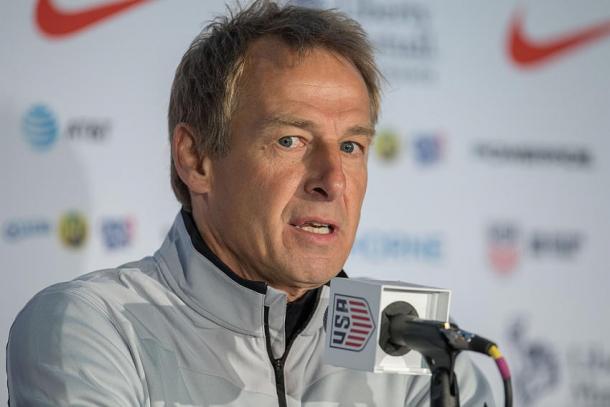 Why has little progress really been made in American soccer? What masked the little progress?
To be fair, it is hard for fans to understand what has happened in American soccer because the Stars and Stripes have been in every World Cup since 1990. However, before Mexico got thrown out of qualifying for that World Cup, the United States had not made a World Cup since 1950.
But from 1950 to 1990, at most two CONCACAF sides qualified for the FIFA World Cup. In fact, outside of the years Mexico hosted the World Cup (1970 and 1986), CONCACAF only sent one team to the World Cup.
The United States' performance in the preliminary tournaments that led up to the final World Cup qualification were more equivalent to what happened in the qualification for the 2015 FIFA Futsal World Cup. They failed to make it to the final phase of qualifying--something that this edition of the USMNT managed to avoid.
Futsal is also a form of soccer that is practiced widely in areas of the world with stronger soccer cultures, and places where the game plays a much more foundational role in the nations' or communities' cultures. But because futsal is less visible, and more away from the bright lights that the outdoor game is in, it is more a reflection of the underlying soccer cultures that are already there.
But had the USA had to qualify into the places CONCACAF and predecessor confederations had from 1950 to 1986, many would still be talking about a national team that failed to make the World Cup in 1998, 2002, as well as in 2014. (CONCACAF was given a third automatic place in the World Cup in 1998.)
And so, the United States has benefitted more from accomodation of FIFA and lowering the bar on qualification, than it did making any real fundamental improvements in its football and its soccer culture.
The 2002 World Cup nostalgia, and Jurgen Klinsmann's willingness to call out the underlying cultural and technical problems in American soccer, as well as his deficiencies in actually coaching his team, plays into something and an incumbent soccer public that wants to see Bruce Arena back on the helm--the same Bruce Arena who criticized American players for going abroad young and for using American ex-pats who grew up in Germany, Netherlands, England, and so forth.
However, as Globo and BBC journalist Tim Vickery noted years ago, the USMNT got lucky with the timing of the 2002 World Cup. Because FIFA feared the repercussions of the tournament being played during Japan's and South Korea's rainy season, they decided to have the tournament several weeks earlier than the tournament usually starts. (The World Cup usually starts in mid-to-late June. The tournament had been moved to the end of May/early June.)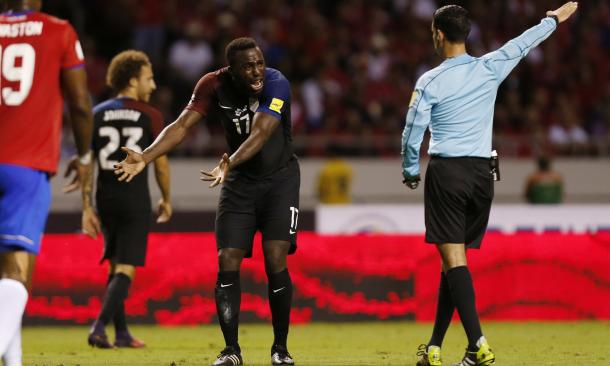 The couple weeks reduced the rest time they had to rest after their August-to-May seasons with real stakes for their clubs and fans to the high-stakes short tournament that is the World Cup. The tournament is often more noted for who either did not go or became injured during the tournament than who actually played.
That timing against the August-May calendar the European, Mexican, Central American, Middle Eastern, and Argentinian teams also played a significant role in the United States' Copa America Centenario successes.
But there was also something else that covered up the United States' continuing flaws and soccer corruption, and failure to make the game a more blue-collar, tribal, masculine (many times toxic masculine) competitive entity.
In its push to try to make a World Cup in the forty year "drought", the United States Soccer Federation (USSF) established institutes where national team players, especially the "USA-raised players" played with each other all the time. These institutions, whether they were the "Team America" of the 1970s-1980s or the residency program of the 1990s-2000s, generated teams where the entire pool of players (at least ones who would be seen as such) had a lot of familiarity with each other. The Stars and Stripes could be "great" because the players had the familiarity with each other that players on club teams have.
In football, there are federations that have youth national teams playing together at the club level. However, these federations are from nations like Malaysia, not Brazil, Germany, Croatia, Spain, France, Argentina, Italy, or any of the "true elite" in the footballing world.
There are also ex-pats playing for the United States at various levels and times who grew up in Germany, England, Iceland, Netherlands, France, Argentina, Israel, and so forth. These are players with American ties, are familiar with both the language, but formed their footballing experiences in footballing cultures that regularly produce superior players, more tactically astute, and perform their duties in a more competitive and demanding environment.
Many national teams, including many from Africa, recruit ex-pats at home because the FAs and teams may be looking for results on the world stage without performing the harder nation-building work that's actually required to improve their fortunes. But many national teams utilize so-called oriundi and naturalizados---and that includes the likes of Spain (Diego Costa), Portugal(Pepe, Nani, Jose Bosingwa, Deco), Italy (Eder, Franco Vazquez), Croatia (Ivan Rakitic, Sammir, Josip Simunic), Bosnia-Herzegovina (Vedad Ibisevic), Russia (Guilherme), and Hungary (Nemanja Nikolic), Costa Rica (Rodney Wallace, Felicio Brown), and Japan (Mike Havenaar).
So, the notion of national teams using foreigners that are not culturally of that nation seems a bit petty. There are also many immigrants who would not qualify for the national team by some of the same logic. But nations of more than 320 million people and 20 million registerred players should, theoretically, not have to rely on ex-pats for its national team football to be a dominant force in world football.
The cracks in the U.S. armor were also there to be seen when the USSF tried to move from the residency method to a more disperse "Development Academy" that shares more in common with the Olympic Development Program and a lot of the pay-to-play landscape than it does with the fundamental footballing cultures of the world. In 2012, just one year after Klinsmann took charge of the senior national team, the USA U-23s missed the Olympic games for the first time in eight years. The under-23 side also failed to qualify for the tournament in 2016. Sure, the women had their successes, but as more nations have made significant progress in professionalizing the women's game, the United States lost its fitness advantage and its core footballing woes and recreational football culture got exposed. The effect is going to become more pronounced in the next many years as this trend continues.
In both years, the United States under-23 teams struggled against opponents who played with malendragem. Malandragem (or maliciousness) is a value in Latin-American football where players and teams play to kill off the opponent, and embarrass the opponent in the process. When there's a gap, they move right away to pick the pass and shot that kills the defense, and use trickery to get out of tactical traps. It's also characterized by an added physicality, diving, and pest nature that gets under the opponents' skin and expose their psychological and mental weakness.
It's a value borne of street football, and of "hoodlum" or "blue-collar" football culture, and a tribal football culture beyond anything seen in the United States, where clubs really do come from the communities and have to maintain a certain identity, and where there really is a system of promotion/relegation between tiers in the professional game that carry real punishments for poor performance, and real rewards for being the best.
There's also this ethos that's similar in combat sports, where one cannot leave the results in the hands of the referees. One has to be ruthless, and when there's weaknesses keep looking to exploit them the entire match, and not apologize for being ruthless to your opponents. And by the way, the game is physical, and the atmospheres are much more intense.
The pyrotechnics that MLS (or NASL) puts in its advertisements are often grounds to get supporters banned from stadiums, because they are not "family-friendly". Even in Poland or Argentina or Romania, there are still women and children at the games. They even partake in some of the choreography and pyrotechnic displays, or the intense chanting. Somehow it's a problem in the United States because this image of futbol culture does not sit well with the establishment culture, which views the game as a "gentrified recreation" and not really the sport of manly American men repping their "hoods".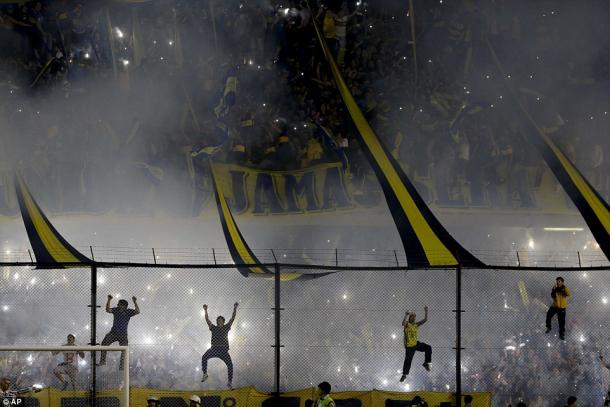 Americans with roots in Latin America, or recent roots in Central, Southern, Eastern, and Southeastern Europe, or from the Caribbean (Jamaica, Haiti, Suriname, and Trinidad & Tobago especially), North Africa, Sub-Saharan Africa, and the Middle East carry the heritage of a game that is tribal in its foundations, merit-based, and where there's no guarantee of the referee giving you any sort of call. The Latin, Caribbean, and African interpretations of the game especially throw the notion of "a game for the privileged" into the bin. And these approaches to soccer are fundamentally kept outside of dominant American soccer culture because they threaten the idea of soccer as a gentrified (or soft) game. There's hustling for simple football boots, or playing wherever regardless of the quality of pitch, or willingness to play the game like a war for your life.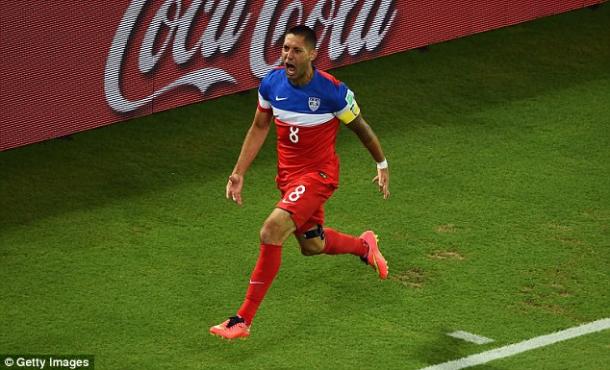 The Stars and Stripes used to feature that one guy who played like a streetballer, because he was one. In fact, had it not been for a heart surgery, he--Clint Dempsey--would have been playing. Sure, there have been others like Brian McBride who became a part of their clubs' lore. But no one in a USA shirt has ever been as malicious as Dempsey himself. He not only took on defenders and scored goals in England, but he was willing to do whatever to make the opponents' lose composure.
However, not many footballers who grew up in a trailerpark playing streetball made it professionally. The dominant culture of the sport still revolves around entitlement, and parents' and coaches' not really having a cultural need for a game besides a structured activity that helped their kids wear off some excess energy. It was his goals, and his malandragem, that helped the United States overachieve in the 2000s.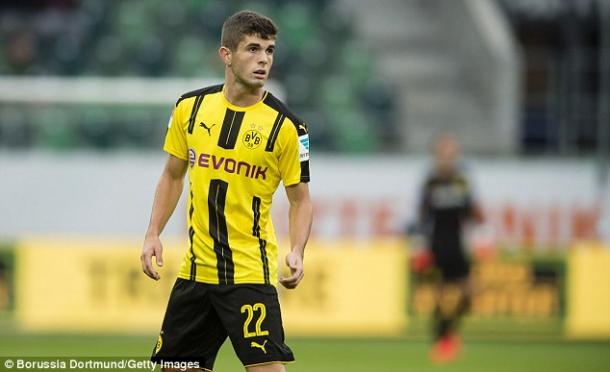 That was a little long. So what's really wrong? And what's next?
There are countless points of literature, including the "Project 2010" plan put out by former Portugal coach Carlos Queiroz, that requires implementing a promotion/relegation framework for professional sports. It's even in the FIFA bylaws. Australia's football federation (FFA), is working to phase in a system of promotion/relegation into its professional footballing structure by 2022.
There is something about promotion/relegation that should help. It's not the cure to all, or even 70% of the United States' soccer ills. It allows for a vehicle of football evolution with teams having to compete to keep their revenue going in from television deals associated with that league. Consistent mediocrity would see the teams fall multiple divisions.
Depending on the pyramid structure, that would mean that the team could fall out of national league professional football. But it would also force a change of ownership or directors after persistent mediocrity--something that is probably more important to keeping the integrity of the competition and people's trust in the sport of football as an institution. But it cannot do much if the soccer players themselves are not technically able enough, or come with the right mentalities.
In the United States, the hesitance over embracing promotion/relegation was from the start of American professional sport, where wealthy owners had decided that professional sport (and sport in general) was only "a recreation", and communicated through a largely Protestant dominant culture, that sport (and sport club maintenance) was something for the privileged and something of status. (It is something that also holds up the "student-athlete myth" in college sports.)
There is still a possibility that the nation, like an Indonesia, Liberia, United States (with Christian Pulisic now seen as "the savior), stuck as Jon Townsend writes, inside a Fermi paradox. However, within Pulisic's rise as well as the research and innovation by Tom Byer in Eastern and Southern Asia, comes an analysis of what it may take to make the United States a footballing power. In an interview with Vice, Pulisic's father, Mark, recalls playing with a soccer ball from the time he was two or three, which gave him a lot of good ball manipulation skills way earlier than most Americans receive them in structured soccer. By the time he was entering his teens, he already was technically more proficient, and was comfortably using both feet to pass and manipulate the ball to do things like create chances on goal and score.
There is also a tremendously high dropout in American youth soccer--not just because of pay-to-play and perverse priorities--but because the kids just are not good at it. Kids do not play the game in unstructured settings, where they'd learn to be malicious on and off the ball, if they are not good at the game (and hence high attrition rates at young ages in youth soccer). And development is not incentivized if clubs do not receive training and solidarity compensation when a good player moves on a transfer fee to other clubs.
To build the incentives for kids to continue to work on their skills and for parents to focus on ball manipulation, there has to be something coming early and often from the culture at large that incentivizes it--not just a college scholarship (which is already a huge deal and could save their children from being in debt).
Some of that is clubs that are formed by the communities for the communities, which are meant to build solidarity and express some sort of identity. These sorts of things must be able to infect the game as this tribal, masculine entity in communities where they can express their identity while still compete (with the costs and punishments of results known) and have the power to shape their clubs policies and decisions. It would also demand further democratization reforms, like lowering the cost and expanding the availability of coaching education and licensing, while increasing the quality of coach and analytics used (and change in the criteria as to how players are evaluated).
In the short term, it is very likely that Klinsmann will be sacked. It is also very likely that he will be replaced by someone that is an "MLS yes man" like Bruce Arena, who might re-form a new national team that aligns more strongly culturally with the establishment soccer culture than with Latino soccer culture. It is possible that the United States would still lose many of these World Cup qualifiers and now fairly likely that they would miss the 2018 World Cup. This essay by Juan Arango best exemplifies what might happen moving forward.
The best thing that could happen would be a complete housecleaning (including no more association with Major League Soccer) and re-thinking of how football in the United States can be. In other spheres, the 2016 presidential election has forced many in the Washington political media to re-think and recognize that there were real long-term economic issues (and distrust of institutions) and cultural and racial anxieties about the changing framework of the United States (and one in which they were not a part of), especially coming from the rural and exurban parts of the country. It's also forced real conversation and discussion about government reform, like replacing the Electoral College with a national popular vote in presidential elections.