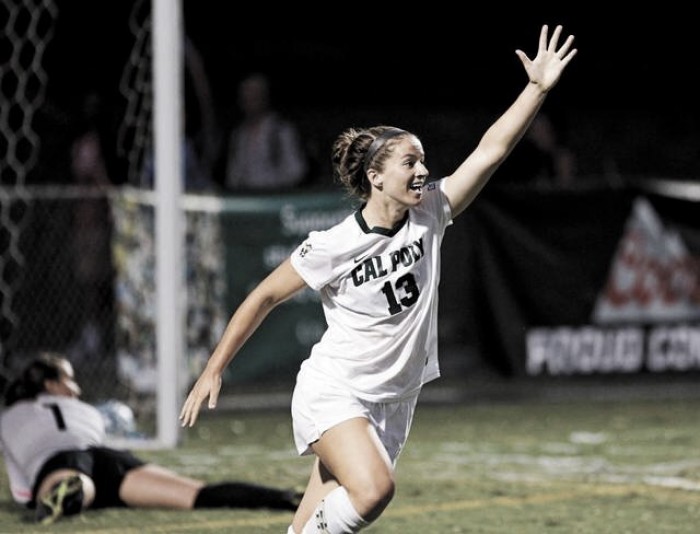 NWSL club team Boston Breakers announced their decision to waive forward Elise Krieghoff. After joining the team in April of this year, her six months with the Breakers has come to an end.
Krieghoff with the Breakers
The Cal Poly alum olds the record for scoring 52 goals along with eight assists in goals within 71 games during her college years.
During her six months with the Breakers she appeared in six games with one goal throughout the season.
Lee Billard, the president of the Boston Breakers and of soccer operations and development shared his appreciation for Krieghoff in a statement:
"We would like to thank Elise for her hard work and dedication this past season. "We wish her all the best in the future and hope she is able to continue her development."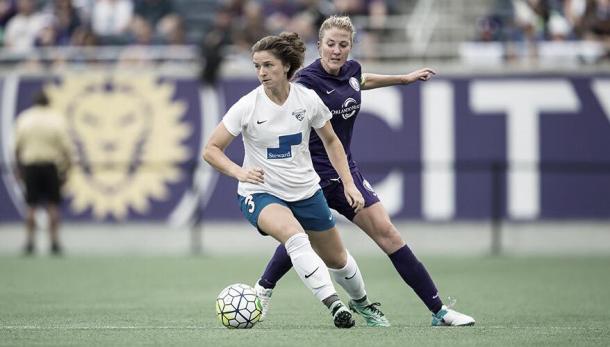 Statements from the Boston Breakers leadership
In answering questions about the decision to bring Kriegoff onto the team, head coach Matt Beard complimented the Cal Poly alum's skill when stating:
"Elise has come in and done very well during our preseason, she is a natural goal scorer, which is hard to find."
As Krieghoff signed with the Breakers, they put midfielder Sinead Farrelly on a disabled list for 45 days. Due to Farrelly recovering from a car accident. As she was already on the roster for the team, the NWSL rules put the Breakers in a position for her not to play for 45 days. With this downfall for the Breakers, they then signed Krieghoff to contribute to the offense.
Waiving Krieghoff isn't the only change for Boston
Within this month, the Breakers have already signed with three new players for the 2017 NWSL season as they have in return, traded three of their starters to the Washington Spirit while re-signing with returning players as well. With their current seven draft picks, it will be interesting to see what other players the Breakers attain as they make adjustments to their roster.
With the waiver of Krieghoff it is just a start to the many different decisions they have to make in order to have a successful season in hopes of a Championship.