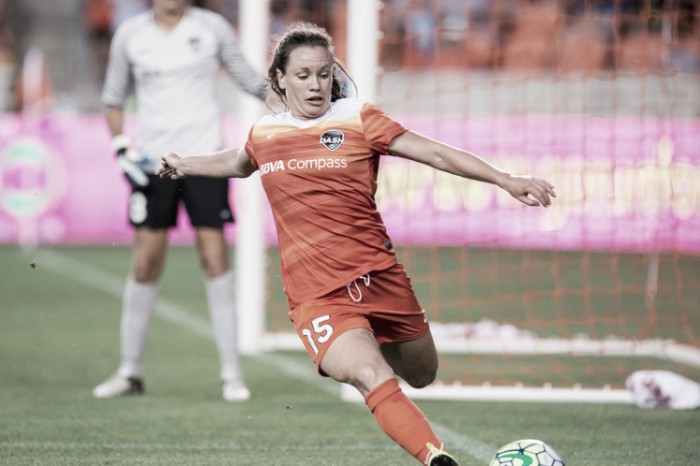 Today the Boston Breakers have acquired Canadian international defender Allysha Chapman from the Houston Dash. In exchange, the Dash received an international roster spot in 2017, 2018 and the number 15 overall draft pick in the 2017 NWSL College Draft from the Boston Breakers.
Chapman a decorated international
Allysha Chapman plays for the Canadian Women's National Team, with 39 appearances under her belt so far. She helped Canada win their first Algarve Cup title in 2016 for the first time in their history. Out of her 39 appearances, Chapman started in 29 and has scored one goal and tallied two assists. In Olympic qualifying, she helped her country win silver in the 2016 CONCACAF Women's Olympic Qualifying Championship. This past summer in Rio, the 27-year-old defender claimed bronze in the 2016 Olympics.
Chapman joined the Dash for their 2015 season. In total, she appeared in 14 matches for the team, starting in 12 of those contests. She appeared in eight matches for Houston in 2016, but missed matches due to competing in the Olympics over the summer. Before coming to the NWSL, the defender played for Swedish team Eskilstuna DFF, scoring three goals in nineteen appearances for the club.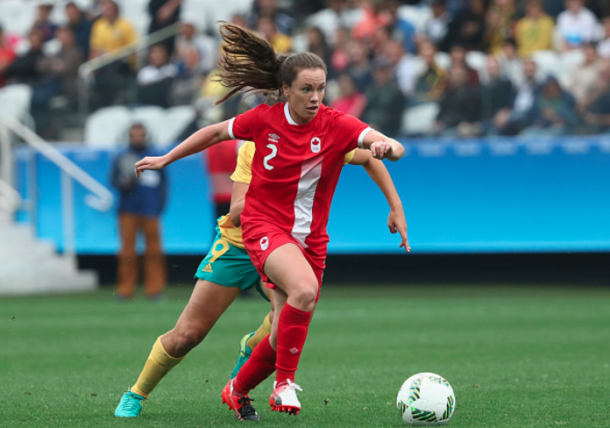 Coaches' remarks
"These decisions are always difficult, but we see a need to modify our roster as we prepare for 2017," Houston Dash head coach Randy Waldrum told the media about the trade. "Allysha was a great ambassador for the organization and her country in the community and we wish her good luck in Boston."
"Allysha was one of my top targets in this offseason, and I'm delighted that we have managed to bring her to Boston," Boston Breakers head coach Matt Beard told media. "She will add great defensive stability to our side, and she is a threat going forward. She also brings a wealth of NWSL and International experience."
More to the trade
There are more happenings to this trade than the press releases have said. According to the Houston Chronicle, Waldrum has "verbally agreed to a contract with a player and her agent to fill that spot. That player is a center back, a position that Waldrum said he wanted focus on the most this off-season." There has not been a release on who this player could be, but be on the lookout for another announcement from the Houston Dash in the coming weeks.