 Adrian Heath, who led Orlando City SC from USL to MLS during their inaugural MLS season and part of 2016, has been named as head coach for Minnesota United FC, where he will take on a similar task for a team that is transitioning from NASL play to MLS.
"I firmly believe that Adrian is the best choice to lead this club into our first year in MLS and beyond," said MNUFC Sporting Director Manny Lagos. "His experience in Orlando City, helping that organization grow and build the right way and the way he immersed himself in the fanbase and in the community was a critical factor in making this decision. We are thrilled to have someone with Adrian's talents and expertise at this club."
Heath has experience in this area
Heath took over Orlando in 2008 and oversaw their move from Austin, TX to Orlando, FL, as well as their transition from USL to MLS. In one and a half MLS seasons in Orlando, he compiled a 16-18-16 record before parting ways with the team in July.
"I've known Manny for a long time and he's always spoke so fondly about what's going on in Minnesota, and obviously when the job became available I spoke to Manny and jumped at the chance," said Heath. "The most important thing for me is they have a project and a real plan in place.
"Dr. McGuire and this club have big ambitions, you look at the stadium that's going to be built in a couple of years, all incredible things to look forward to, but my job now is to make sure that we're competitive from day one. All of those other things are going to be great but it's what's going on on the field that's most important and that's where I'm going to be focusing my energy toward in the next two months."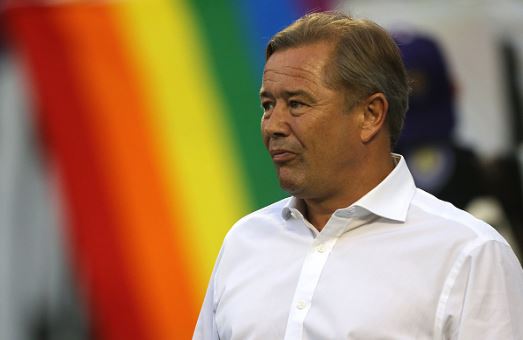 Long career as player and coach
Prior to coaching Orlando, Heath had spent 11 years coaching various club teams in England after an 18-year playing career that saw him play for such teams as Stoke City and Everton where he scored 71 goals in 226 appearances, winning two league titles, an FA Cup as well as a UEFA Cup Winner's Cup in 1985.
"We have a great technical staff in place in Manny [Lagos] and Amos [Magee]," said Heath. "Together we are confident we can build a roster that is reflective of our vision, style of play and this community. We are looking for players that will buy into this mindset and mentality."
Carl Craig, who was the head coach of the team in a 2016 season that saw them miss the playoffs for the first time since 2013, has not yet been appointed to a position within the MLS team, but the team has confirmed that they are still in talks with him.