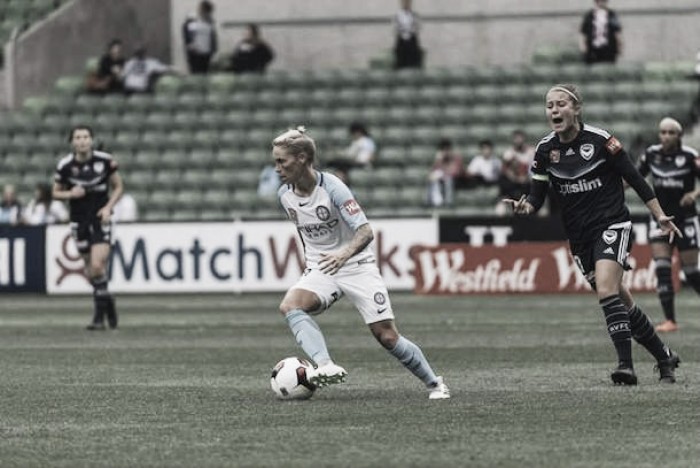 It was an exciting seventh week in the Westfield W-League, with stunning defeats for some and exciting victories for others. Canberra United and Perth Glory now hold the top two spots in the table, knocking off Melbourne City.
Newcastle Jets draw Melbourne Victory 1-1
Sixth place Newcastle Jets took on the victory-less Melbourne Victory on Friday, hoping to take three points out of a match against a fractured team that can't find momentum. It only took 18 minutes for Melbourne to crush that, though, when Natasha Dowie placed the ball into an open net after drawing out Jet's keeper Katelyn Rowland. It took the rest of the first half and most of the second before Newcastle could get on the board, Chicago Red Stars' Jen Hoy equalizing to salvage a point for her team. While the Jets were able to grab a point to keep them in the middle of the table, the Victory will still be haunted by the zero in their wins collum.
Perth Glory defeat Adelaide United 4-1
Second place team Perth Glory match Saturday resulted in the convincing defeat of last place team Adelaide United by a very large margin. It took goals from Perth's Sam Kerr and Rosie Sutton in the 36th and 62nd minutes, respectively, before United and the Chicago Red Stars' Sofia Huerta answered in the 64th minute. Her goal was not enough to keep her team's dreams alive, though, and Kerr scored again only four minutes later. In the 83rd minute, Huerta's fellow Red Star Vanessa DiBernardo converted a penalty kick for the Glory, completely sealing their victory.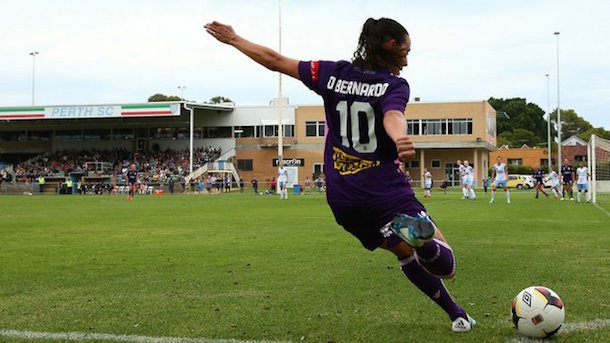 Canberra United defeat Brisbane Roar 5-1
Canberra United left nothing to be desired after their victory over fifth place Brisbane Roar. Two goals each came from Nickoletta Flannery and Ashleigh Sykes, the first being scored in the 14th minute, and the other three being scored in quick succession from the 50th to 56th minutes. Stephanie Ochs also got on the board in the 28th minute. It was until the 92nd minute that the Roar could find the back of the net, so the goal from Emily Gielnik was just too little too late for the two-time former champions, who experienced the worst loss in team history that day.
Western Sydney Wanderers upset powerhouse Melbourne City 2-1
Melbourne City, who have been in control at the top of the table for much of the season, were defeated by the seventh place Western Sydney Wanderers this Sunday in one of the most shocking games this season. City opened the scoring only three minutes in with a goal from Marianna Tabain, but a goal fifteen minutes later and converted penalty early in the second half from Kendall Fletcher proved to be enough to hold of Melbourne and bring Sydney an unexpected three points.