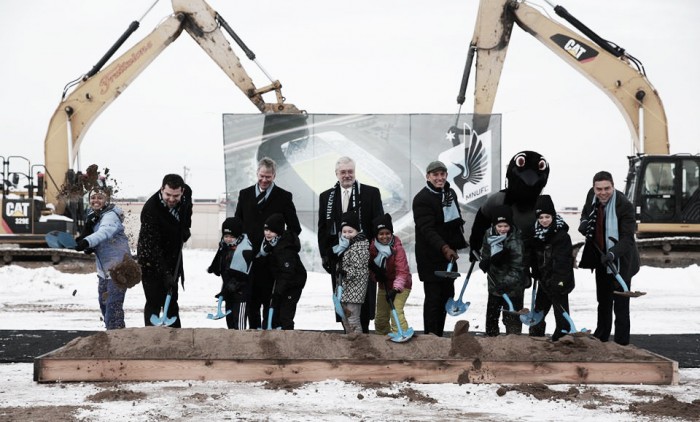 Minnesota United FC announced on Wednesday that their inaugural Major League Soccer season will begin on March 3 when they travel to Portland to take on the Timbers.
Minnesota opens up at home in week two
Their home opener will come on Sunday, March 12, when they host the other expansion team, Atlanta United FC in a 4 p.m. CT start at TCF Bank Stadium, where they will play games while their new stadium in St. Paul is being built. The rest of the schedule will be announced in January before the 2017 MLS SuperDraft presented by Adidas.
"It's incredibly exciting, to have two games in an environment, to go away first in Portland, it's one of the best places in the world to go out to play a pro soccer game," said MNUFC Sporting Director Manny Lagos. "It's going to be exciting for the club, exciting for our guys and it will be a really fun day for the state of Minnesota."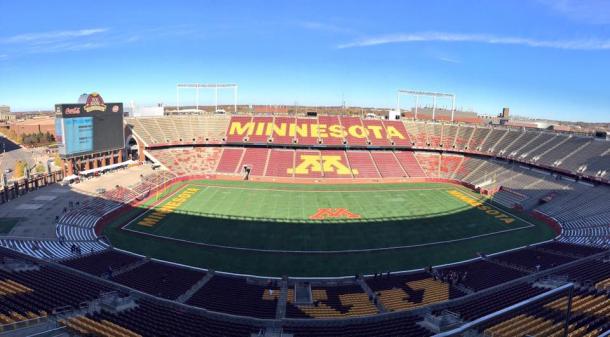 United will play 34 matches during the 2017 regular season, with 17 home matches, and 17 away matches. They will face Western Conference opponents twice, with one home match and one road match. They will also face select conference opponents three times and will face each Eastern Conference team once.
Other roster moves
Minnesota United FC has begun to gather players for their first MLS season, as they drafted five players in the expansion draft. Those players are Chris Duvall (D, NY Red Bulls), Collen Warner (M, Houston Dynamos), Mohammed Saeid (M, Columbus Crew SC), Jeff Attinella (GK, Real Salt Lake), and Femi Hollinger-Janzen (F, New England Revolution).
After the draft, they traded Duvall to the Montreal Impact in exchange for forward Johan Venegas.
"I like his natural ability, his work rate, his energy, and enthusiasm – he showed everything that we like against the U.S. only a month ago, I tried to get him for the last two years even when I was in Orlando but we couldn't get him," United head coach Adrian Heath said. "When I first got here, he was one of the things we spoke about and fortunately, we've managed to come up with a deal."
Attinella was also traded, as he is going to the Portland Timbers in exchange for their 2018 Natural Second Round SuperDraft pick.