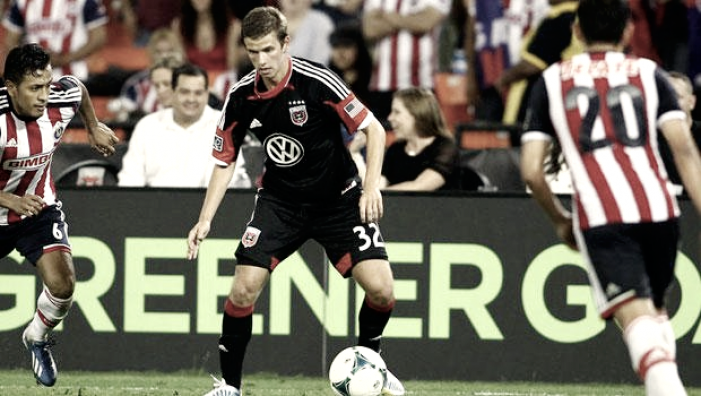 On Tuesday afternoon, Minnesota United announced the acquisition of 22-year-old midfielder Collin Martin from DC United in exchange for a 2018 Natural 4th Round SuperDraft pick.
Highly talented young player
Martin has spent his entire footballing career with United, joining their academy during the 2009-10 season at the U-16 level. He quickly progressed through the academy ranks before heading off to Wake Forest University, where he earned ACC All-Freshman Team honors. After a year, he was signed as DC United's sixth Homegrown Player in 2013.
Martin went on the first of three loan spells with the Richmond Kickers in 2013, playing once, before making his DC United debut on August 3rd, 2013. He made seven appearances that season, including four starts, for United. However, in 2014 he struggled to nail down a first team place, making six MLS appearances but only two starts, and was again loaned out to Richmond.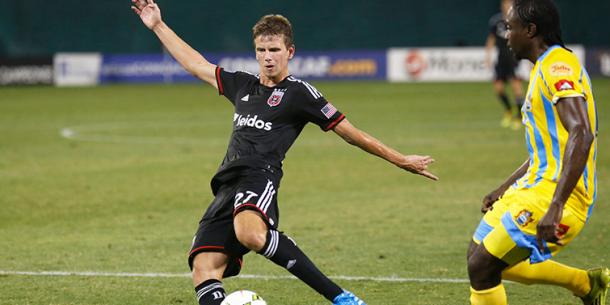 His 2015 was even more frustrating as he required surgery after an early season injury before being struck down with mononucleosis. He didn't appear once for the Black and Red; his only first team football came in yet another loan spell in Richmond. Martin's luck did not improve in 2016, as he picked up a foot injury that cost him nearly the entire season. He managed to get healthy in time to appear twice late in the season, including starting for DC United against Orlando City SC in September.
Youth international experience belies talent
Martin has experience at the youth international level all the way from the U-14s through to the U-20s. Although the young attacking midfielder has seen his development interrupted over the last couple of years by injury, his international pedigree and demonstrated ability at the USL level show he is talented.
Given how rarely he has played over the last two years, it's hard to tell exactly where Martin is in his development. However, as United look to cobble together a roster for their first MLS season and beyond, bringing in talented, young players should please supporters across the Twin Cities. The attacking midfielder is the ninth player signed to the Loons' MLS roster.
As a Homegrown Player, Martin will occupy an Off-Budget roster spot.