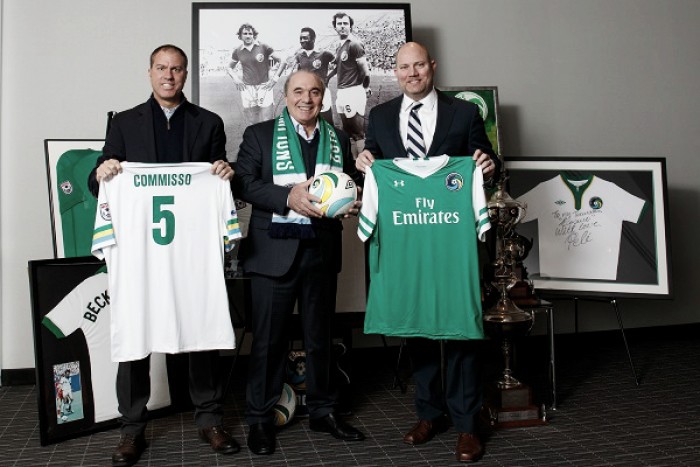 The New York Cosmos will begin a new era as they name Rocco Commisso their new chairman. This Tuesday the Mediacom Communications Corporation CEO expressed why he decided to acquire the historic club. "Like so many of our fantastic fans, I have followed the Cosmos since the fabulous days of Pelé, Chinaglia, Alberto, and Beckenbauer. With my deep roots in the New York City area as a former player, youth coach, and proud supporter of the Columbia University soccer program, I look forward to building on the rich history of America's most iconic soccer club".
The appointment of Commisso represents a big breather for the club as well as the NASL. In December of 2016, the board decided to suspend operations and instead file bankruptcy and cancel many employee contracts. Everything seemed dark for the current NASL's champion until this Italian businessman rescued the team, that once saw Pelé shine, from a debt of more than 30 million dollars, according to reports.
​"We've worked hard to secure a positive future for the club and Rocco is the perfect person to lead the continued renaissance", said Seamus O'Brien, Chairman of the Cosmos ownership group. "He is not only extremely knowledgeable about the beautiful game as it is played worldwide, but brings extensive entrepreneurial experience in the media and communications business to the organization".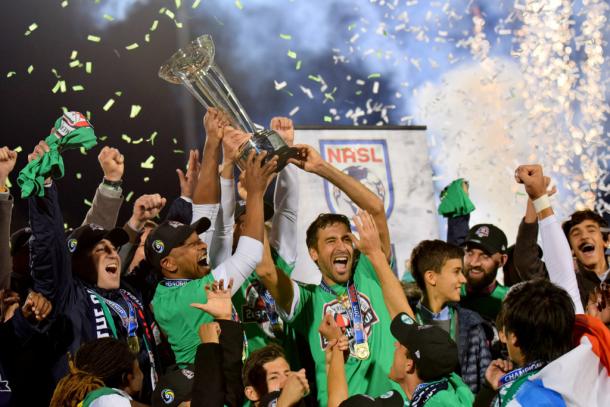 During a press conference call, the new New York Cosmos' chairman made his first priority clear: rehire and retain the management and marketing workforces. Along with this, he will also ensure that all outstanding debts will be paid.
Savarese remains the Head Coach
NASL's 2016 champion Head Coach has his future secured in the Big Apple as his outstanding work convinced its new owner.
In 2012 Giovanni Savarese took over the reigns of the Cosmos where he built an entire roster and coaching staff from scratch. Since then the club has done so much to brighten a league that needs exactly what Savarese does best: bring good players in, make them shine and win titles.