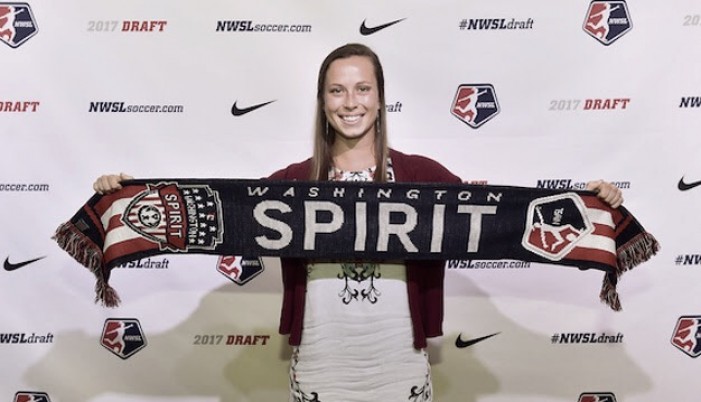 Today as the 2017 NWSL College Draft took place in LA, the coaches and staff of the 10 NWSL teams gathered to take their top picks among almost 200 players eligible for the pitch. The Washington Spirit had the ninth pick in the scoundrel round, as well as the ninth pick on the third round, and the sixth pick in the fourth round of the draft. Three new players have been added to the team as they prepare for the 2017 NWSL season.
Lindsay Agnew
The 21 year-old Ohio native was chosen as the first among the three picks of the Spirit. As a junior she started in all 23 season games as she assisted seven goals and made four of her own.
In the ninth pick of the second round, Lindsay Agnew was picked to be an additional forward. In being drafted to the Spirit, Agnew is the first player to be drafted from Ohio State in a NWSL College Draft.
Agnew has had experience in participating with the Canada National U-17 team team as well as being on the 2014 Canadian U-20 World Cup team.
Her addition to the Spirit will allow for more opportunities for her to learn new footwork up top as well as grow in her ability to move with the ball.
Megan Dougherty Howard
Last week, midfielder Megan Dougherty Howard was headed to the U.S U-23 training camp in Carson, California. As the draft took place today, the Spirit chose Dougherty in the third round of the ninth pick.
The University of Florida alum just graduated this past December with her Management degree. As a starter in every match for the Gators, Dougherty contributed to 12 assists this past season.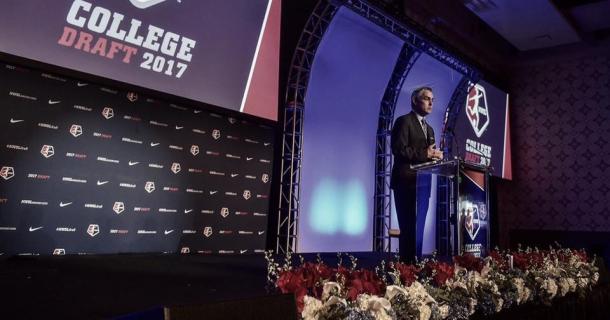 In addition to Agnew being drafted on the team, Dougherty's skill will be a strong assets to the offense of the Spirit as they work alongside to create challenging and quality plays.
Fellow Gator teammate Jaycie Johnson was also chosen in the third round as the 27th pick for he Portland Thorns.
Cameron Castleberry
Midfielder Cameron Castleberry made her debut in the fourth round as the sixth pick by the Spirit. As a Freshmen at the University of North Carolina, she started in all of the 25 season games. She even had great assists on goals from US midfielder and former Spirit player Crystal Dunn as well as Houston Dash midfielder Kealia Ohai.
Castleberry has been apart of the U.S U-17, U-18, and U-20 Women's National Teams.
Although she was drafted in the fourth round, the Spirit thought she was worth it to recruit to the team as they fill the roles of players needed. Despite only having three draft picks, the Spirit made much of their choices as they now prepare for the 2017 NWSL season.