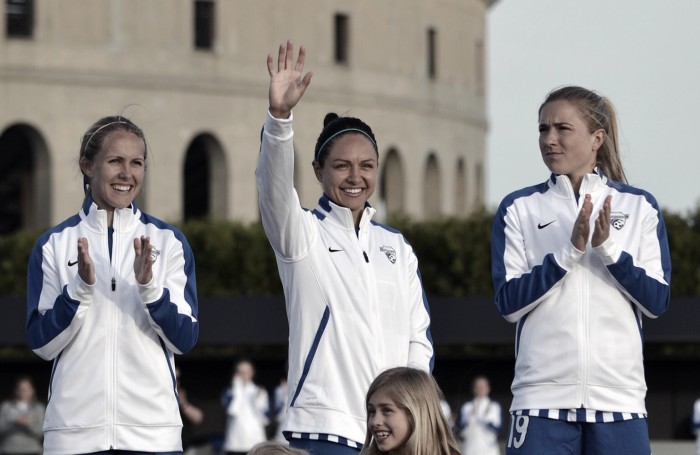 With the NWSL season on its way, forward Kyah Simon will not be returning with the Boston Breakers for the 2017 season. The Australian native is in pursuit to take a year off to be able to focus on her health and to clear her mindset in her home country.
Simon at the start
In 2012, Simon joined the Breakers in the WPSL Elite and lead the team with 12 goals in the back of the net. Although she didn't participate in the 2014 season due to a tear in her ACL, she soon returned for the following two seasons.
In her decision to leave the NWSL for the season, Simon states:
"I'm saddened to announce I will not be returning to the Breakers for the 2017 NWSL season. It was a difficult decision for me to make. It's great to see the progress and changes the club is forming for the coming season, which has made it even tougher for me to come to this conclusion."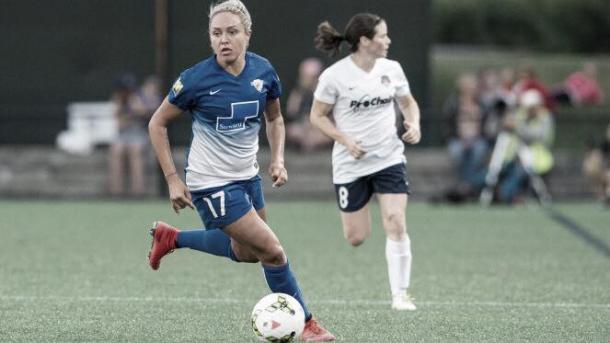 This past season she re-signed with the Breakers in February when she made 17 appearances as she started in 14 of the matches. During a total of 1,293 minutes of playing time, Simon assisted one goal as she scored one of her own.
No surprise for the Breakers
Head Coach Matt Beard of the Breakers had many picks this past Thursday at the 2017 NWSL College Draft. In total, he had about eight picks to recruit new players with the loss of Simon as well as regrouping to have a strong roster.
Lee Billiard, the current President of the Boston Breakers Soccer Operations affirms:
"It's tough to lose Kyah, but this has been an ongoing discussion for some time, so we were aware and have planned for this happening. It's been a couple of whirlwind years for Kyah and we fully respect her decision to have a refresh year."
As Simon has been preparing for this leave, she concludes:
"I love the city, the club, my teammates and most importantly the fans, but for me I need to put my personal needs first and make 2017 a year to freshen up here in Australia, to get my mind and body back to 100 percent health and fitness, and be ready for the next season."