 Another well known player across the league has chosen Europe over the National Women's Soccer League for the beginning of the 2017 season, according to Dan Lauletta. Recently retired U.S. Women's National Team midfielder Heather O'Reilly is set to play with Arsenal in England for their upcoming season, as it has been rumored in the past few months.
O'Reilly a U.S. legend
The 32-year-old New Jersey native retired from international play this past September, with a grand total of 47 goals in 231 appearances. This makes her one of the most capped soccer players in the entire world. O'Reilly had been part of the national team since she was only 17 years old, spending almost 15 years representing her country at the highest levels of soccer. She was most recently an alternate for the 2016 Rio Olympics; it was the first major tournament in which the midfielder was healthy, but not on the official roster for the United States.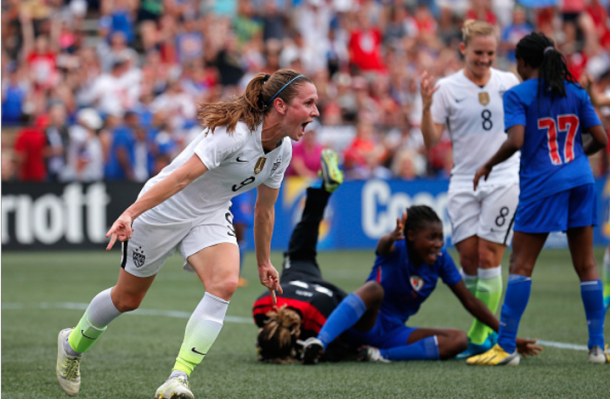 The Tar Heel alum has seen the start of two women's professional leagues in her career. In the WPS, O'Reilly played with Sky Blue FC from 2009 until the league folded in 2011. After winning the 2012 London Olympics - most notably with her iconic assist to Alex Morgan in the semi-final - the midfielder was allocated to the Boston Breakers for the start of the NWSL. She played two season there until she was traded to FC Kansas City where she has been ever since, having won the championship with them in 2015.
Helping soccer grow
O'Reilly's time in England is meant to help American soccer. On the move, she told reporter Glenn Crooks "I want to help soccer in the US. I'm doing this to be a better ambassador." The midfielder has been vocal in the past on how she wants to continue helping the women's game in the States even after retiring from international play.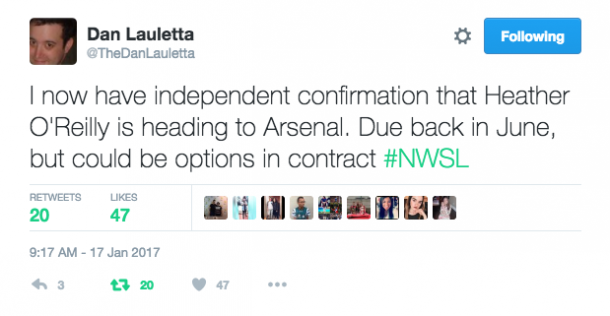 According to Dan Lauletta, O'Reilly could be seen back in NWSL action by June.