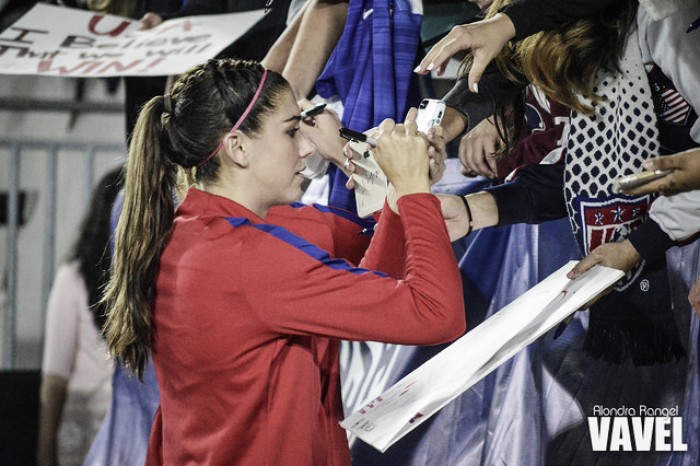 The Confederation of North Central America and Caribbean Association Football (CONCACAF) announced the and nominees and winners for the 11 various awards. Among the categories of Best Male and Female coaches and referees and player awards, U.S and Orlando Pride forward Alex Morgan won the Female Player of the Year Award.
USWNT and CONCACAF Awards
The two other nominees that were behind Morgan in the running were U.S midfielder Tobin Heath, who was named the 2016 Female Athlete of the Year and U.S forward Crystal Dunn.
After Morgan won this award in 2013, a USWNT player has won it since then. In 2014 former U.S forward Abby Wambach was presented with this award. U.S midfielder Carli Lloyd won last year as Morgan as a nominee as well.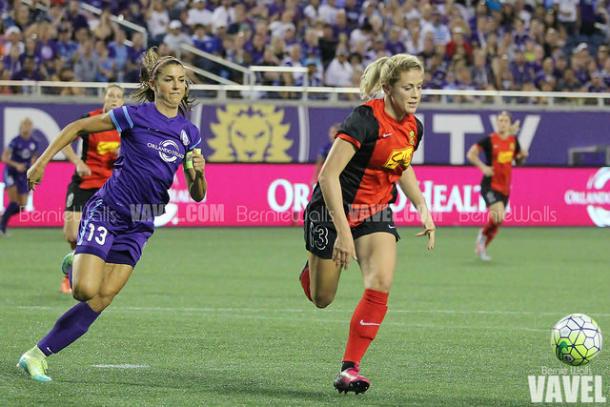 Highlights from Morgan
In 2013, she won the CONCACAF award for the first time as she not only had an outstanding season with the USWNT but in the NWSL as well as she attained the 2013 NWSL Championship title with the Portland Thorns.
This past season with the National Team she has a record of scoring 17 goals. With her NWSL team Orlando Pride, she has scored four goals in the 15 games she appeared in.
More about the CONCACAF
With the different awards presented, votes from three categories were significant in playing a part to the final winner. National team coaches and captains of men and women's teams were eligible to vote. Votes also came from accredited media parties and even fans that had the opportunity to vote.
The CONCACAF Awards also looks at the performances of players on the National Team as well as the club team they participate with and even FIFA tournaments. The purpose of these awards is to highlight and give recognition to the category of skill that a player is nominated for.