The number one ranked team in the NWSL, Portland Thorns announced the schedule for their second annual Thorns Spring Invitational. This tournament is presented by Tillamook, and two other NWSL teams along with the U.S U-23 team will be participating in the Spring tournament that takes place from March 26-April 1.
Game Information
The Chicago Red Stars and Houston Dash will be the two other NWSL teams to join the tournament. On Sunday, March 26th, the first two teams up to play are the Dash - the U-23 team.
The schedule for the tournament is as follows:
Sunday, March 26th
Houston Dash vs. U-23s 2:30 p.m.
Portland Thorns FC vs. Chicago Red Stars 5:00 p.m.
Wednesday, March 29th
Chicago Red Stars vs. Houston Dash 5:00 p.m.
Portland Thorns FC vs. U-23s 7:30 p.m.
Saturday, April 1st
Chicago Red Stars vs. U-23s 5:00 p.m.
Portland Thorns FC vs. Houston Dash 7:30 p.m.
Thoughts from the coaches
As the Red Stars came in third place in the league, head coach Rory Dames of the Stars shared his thoughts about the team participating in the tournament:
"We realized after last season that we needed to take on challenging opponents during preseason to prepare for the rigorous NWSL season. With the tournament, we are able to take on top teams in the NWSL and the U-23's, which will be highly beneficial when regular season kicks off and give us a great look at our roster at that time."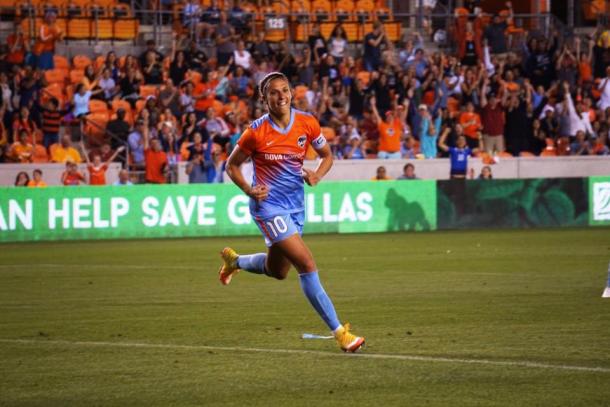 Head coach Randy Waldrum of the Dash states:
"I'm really happy that Portland has offered us the opportunity to compete in their preseason tournament. Playing against NWSL competition this early in the year is fantastic."
The Dash will kick off their preseason games on March 18th as they prepare for the season by facing Baylor University at the Houston Sports Park before heading to Portland.