Two NWSL Players, Bianca Henninger of the Houston Dash and Katie Johnson of the Seattle Reign, have been called up to the senior Mexican Women's National Team ahead of their first camp of the year. Coached by Roberto Medina Arellano, the team will be training at the High-Performance Center of the Mexican Football Federation ahead of the team's first match of the year against Canada on February 4th. Mexico is currently ranked 26th in the world and was runner-up in the 2016 Four Nations Tournament held in China.
Dash's Henninger returns to Mexico
Bianca Henninger, a graduate of Santa Clara University, has played with the Dash since 2014. She had extensive experience with the United States Youth National Teams and was called up to the senior team in 2011, but has been playing with Mexico since she was called into the senior team to play in the Four Nations Tournament in China in 2016. The keeper has become a big part of the Dash team since its inception, registering the team's first back to back shutouts in 2015 on June 6th and June 20th.
Johnson to participate in her second camp with Mexico
Katie Johnson, a recent graduate of 2016 NCAA champions University of Souther California, was previously called up to play with the Mexican senior team for the 2016 Rio Olympic Qualifiers. Although Mexico did not qualify for the games, Johnson appeared in two games and scored a goal. Despite redshirting her junior season at USC due to injury, she had a successful college career, which drew the attention of the Reign, who picked her 16th overall in the 2017 NWSL College Draft. The prolific forward will be a valuable asset to the Reign and Mexican Team alike.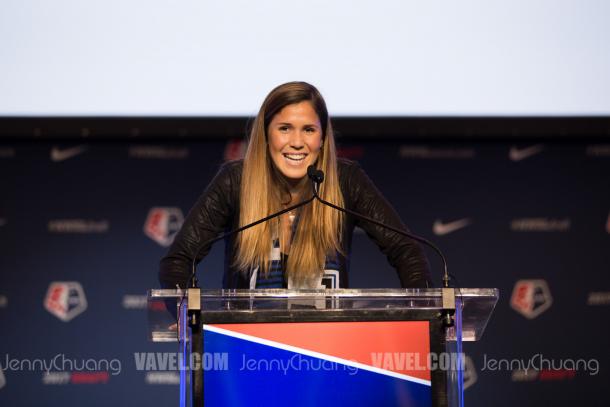 Both players will be with the squad in Vancouver for the match on February 4th at BC Place and will be playing in the NWSL starting this spring.