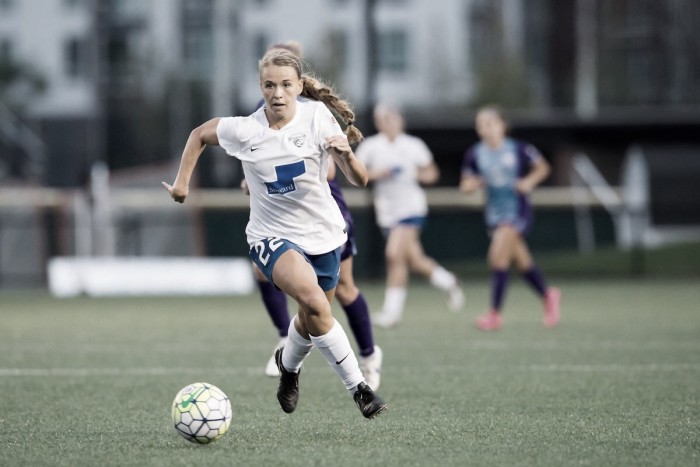 Midfielder Stephanie Verdoia of the Boston Breakers is being waived by the team. In her two seasons with the Breakers, Verdoia has logged a total of 639 minutes on the field. This season she appeared in ten games with five of those being starts.
From Seattle to Boston
Verdoia graduated from Seattle University in 2015 and was listed as an eligible player in the 2015 NWSL College Draft. At Seattle University, she finished with 51 goals followed by 30 assists. She was the chosen by the Breakers in the fourth round of the Draft. After training with them, she made her first appearance with them in April of 2015.
During her 2015 NWSL season, she didn't get much playing time as she started in just one of the eight games she appeared in.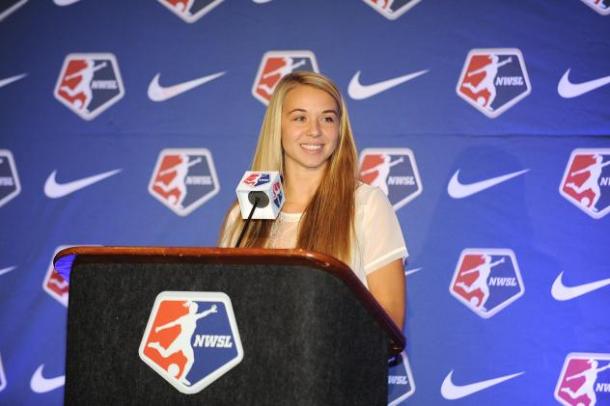 Roster changes by Matt Beard
As the 2017 NWSL College Draft took place about two weeks ago, coaches have been making many adjustments to their rosters.
In the draft, the Breakers had the advantage of having the first overall pick and they selected midfielder Rose Lavelle. They also gained five other players, such as midfielders Morgan Andrews, Ifeoma Onumonu, Margaret Purce, goalkeeper Samantha Prudhomme, and forward Hayley Dowd.
Back in October, Boston also signed with midfielder Rosie White as well as defender Julie King. During this time, the Breakers also re-signed Verdoia as well.
Head coach Matt Beard made a comment via email about Verdoia as a player:
"Stephanie has a good soccer brain. She makes good unselfish runs which create space for her teammates and she has a great work ethic."
In addition to these new players from the Draft, it was apparent to the Breakers staff that there wasn't much room or reasoning to keep Verdoia.
These changes to the roster are only the beginning of many as the preseason games are planned to take place the Spring. Until then, many changes will happen to the Breakers roster before it will be finalized.