 Just last week, the Canada Women's national team announced their decision to call up 11 NWSL players to their training camp. Today, the roster was released for their first friendly against Mexico that is to take place on Saturday, February 4th.
NWSL Players to participate in the match
With changes in the roster, the following ten NWSL players will make their first caps of 2017 as they represent Canada:
Christine Sinclair of Portland Thorns, Kaiden Sheridan from Sky Blue FC, Desiree Scott of FC Kansas City, Nichelle Prince and Jaine Beckie from Houston Dash, Diana Matheson from Seattle Reign, Stephanie Labbé and Lindsay Agnew from Washington Spirit, Sabrina D' Angelo of the North Carolina Courage, and Allysha Chapman from the Boston Breakers.
Head coach John Herdman of the Canada WNT gave his opinion of players being in the NWSL by saying:
"It's great for Canada Soccer to have national team players in the NWSL because it enables us to bring our players together more frequently and consistently."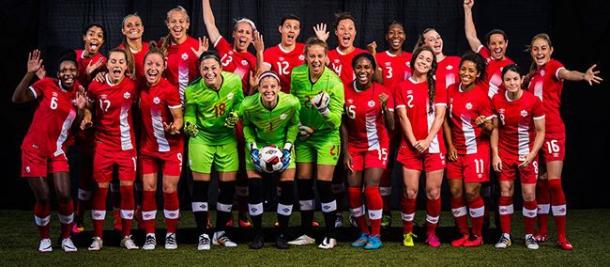 Canadian natives not to participate with the NWSL
Defender Josée Belanger and midfielder Kaylyn Kyle of Orlando Pride will no longer be participating in the 2017 NWSL season. The Pride players are currently Canadian citizens as they have an international status of citizenship. Due to their citizenship, the Pride doesn't have available spots for international players on their roster.
With the loss of two of Canada's top players, the 10 NWSL players are officially on the Canada roster as they are eligible to play.
The updated roster includes 19 of the 21 players who participated in the 2016 Rio Olympic Games.
Herdman also went on to say:
"Canadians are going to have the opportunity to be part of our homecoming celebration, which is really special for us as a team. This match is really a celebration of the team that captured Bronze in Rio, an achievement that was made possible partly by the commitment and grit of the three players who will be making their final appearances at home for Canada on Saturday. To be able to send them off in this way is remarkable, and something we will cherish."