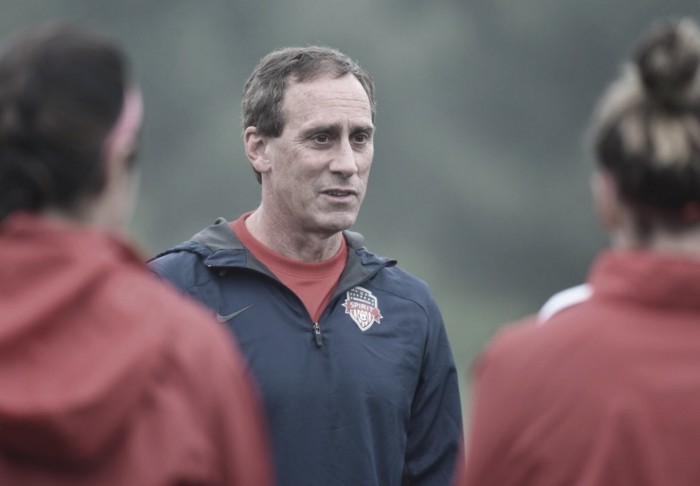 In undergoing preparation for the 2017 NWSL season, the Washington Spirit have finalized their coaching staff for the upcoming season. They've added goalkeeper coach Nicci Wright to the professional coaching staff. Extensions of head reserve coach KJ Spisak as well as Kevin Boyle, Director of Sports Sciences have been officially signed and finalized.
Goalkeeper Coach
Nicci Wright, a British Columbia native has had experience coaching the Canada U14-U20 WNT. Since 2013, Wright has worked as the Director of Goalkeeping at Arlington Soccer Association for U15-U-19 girls.
As a player, Wright has participated with the Canadian Women's National Team and was even apart of the 1999 Women's World Cup Team.
In having the opportunity to join the Spirit Staff, Wright exclaimed:
"I would like to thank Jim Gabarra and the Washington Spirit organization for the opportunity to return to the women's professional soccer stage. It is amazing to see the growth of the women's game since I was last here. The opportunity to work alongside Jim again made the decision very easy. We have a great working relationship that has spanned almost 14 years. I'm happy to be returning to the Maryland SoccerPlex, and I'm excited to get started with the team."
In 2007, Wright worked alongside head coach Jim Gabarra as an assistant coach for the Washington Freedom for three years.
Head coach and General Manager Gabarra states:
"I am thrilled to have the opportunity to work with Nicci Wright once again. She will bring an enormous amount of experience and hard work to the Spirit. Our goalkeepers will benefit from her quality as a player, coach, and person."
Assistant Coach and Head Reserve Team Coach
KJ Spisak Is the head reserve team coach for the Washington Spirit. This past season the team went undefeated in the Colonial Conference.
Although she will be keeping her position as the head coach for the reserve team, she will be an assistant coach to Jim Gabarra for he professional team.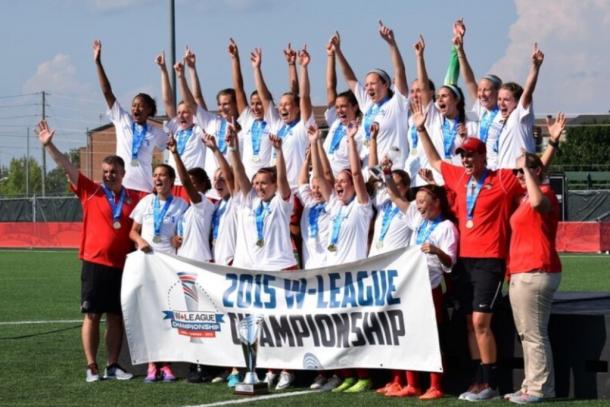 In regards to her return, Gabarra went on to say:
"KJ has done a fantastic job with our Reserves team as head coach in helping to develop potential future pros in a professional environment. In addition, having her expertise to add to our pro team staff is highly valued. We're pleased she is returning to the Spirit organization."
Director of Sports Sciences
Since 2013, Kevin Boyle has been with the Spirit as the Director of Sports Sciences. He will continue in his work with the team in order to equip and train them to be the best players to endure the hard work that they push on their bodies in the physical form or work on the field.
Gabarra commented on Boyle's role as the Director:
"Kevin Boyle has provided the Spirit with the absolute best Sport Science support over the past 4 years. We look forward to another season of his work in this critical area that puts our players in position to achieve our team and individual goals."
Coaching staff goals
With these new additions and continuations of coaches, the Spirit have much to work with for the 2017 NWSL season. The Spirit has a successful season as they were ranked in second place.
The purpose of bringing in some of the top coaches and directors is to be able to improve and push players in a way to benefit them in their skill, talent, and recovery that comes with being an athlete.
As the staff works together with one another and with players, they look forward to preparing for their first preseason match that is to take place against Penn State on March 18th.