 The Houston Dynamo signed DaMarcus Beasley to a one-year contract for the 2017 season on February 10, 2017. Beasley should join the club at their preseason training today after long negotiations with the club.
Though the actual salary number was not released, many suspect that the 34-year-old took a pay cut from his previous contract which was at $700,000 base salary and a total compensation of $756,250.00. The cut was what many suspect took negotiations into the start of preseason and left the veteran's future in doubt. The Dynamo surely are pleased with the result.
Beasley's role
Beasley is almost guaranteed to fill the left back spot and bring some stability to an unknown defense that lost Raul Rodriguez, David Horst, and Sheanon Williams this offseason.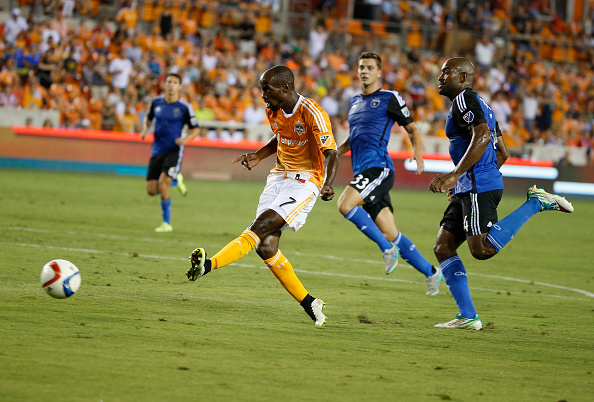 With so many new faces and 5 additions coming from outside of Major League Soccer, the team will look to the veteran to be a mentor and leader on and off the field. Tyler Deric, Ricardo Clark, and Boniek Garcia are the only Dynamo players that have been on the roster for more than three years. The team will need all the experience it can get this season especially on the back line.
Player History
The defender's experience includes first joining MLS in 1999, beginning his career with the Chicago Fire. In 2001, he won his first full international cap with the United States. He then made his first move to Europe joining the club PSV Eindhoven, who play in the Eredivisie in the Netherlands. The US National Team veteran also played at Manchester City of the Premier League, Rangers of the Scottish Premier League, Hannover 96 previously of the Bundesliga, and Puebla of Liga MX.
He has played in 4 different world cups with the United States and came out of retirement to continue to make appearances most recently on February 3, 2017 in a friendly against Jamaica.